Estate Planning
Estate Planning is one of the most important but often neglected aspect of financial planning. When done correctly and comprehensively, it helps you protect your assets from unforeseen but common issues (death, mental incapacity, divorce) while you are alive. And upon death, it helps your loved ones gain access to your estate in a timely manner.
At Paul Hype Page, we are able to provide professional estate planning consultancy and the following key services:
Will writing
Making a Will is one of the most important things you can do for your loved ones. Putting your wishes on paper will save your family time and money and avoid unnecessary hassle upon your demise. You gain the peace of mind knowing that you can stay in control over who gets what part of your assets. However, drafting the Will only happens after you are clear about how you would like to distribute your estate and to avoid potential problems. Let our professional estate planners help you avoid the pitfalls faced by many people who either do not have a Will drafted and to minimise conflicts and disputes through uninformed distributions. Ensure that your gifts of love are well received and truly benefit your intended beneficiaries in the best possible way.
Estate Administration
Many people have the (mistaken) belief that upon their demise, their assets will automatically be passed over to their family and loved ones. This is a dangerously wrong belief because it can result in a lot of difficulty and heartache for the surviving family members when no proper planning is done. That is because, there is a legal process that one must go through before "unlocking" most of the assets of the deceased.
And when the inevitable happens, you are faced with a difficult choice: to take the time out to grieve at the lost of your loved ones or the practicalities of having to go through the intimidating legal process of accessing the estate of the recently deceased.
With Paul Hype Page, you do not have to make such a difficult choice. Let our professional estate administrators work with you and guide you through the estate administration process to quickly gain access to the deceased's estate while giving you the space to look after yourself and other grieving family members.
Setting up a Singapore Trust
You are successful in your business right now, but many things are uncertain in life, but providing for your loved ones should not be one of those uncertainties. If you are concerned about protecting the wealth you have accumulated through your hard work, or concerned about protecting your assets from a failed marriage, we have the expertise and tools to help you.
Our professional estate planners are able to work with you to put in place an asset protection trust to ensure your hard earned wealth does not fall into the hands of creditors or an ex-spouse. With a Singapore Private Trust, you can have the peace of mind that the assets you've set aside will be properly managed according to principles you have decided on and to ensure that those you care about most are well provided for.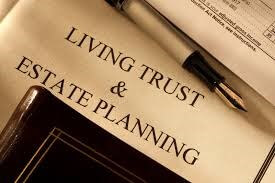 Which Stage of Business Is This At?