Business Opportunities in Singapore
Business Opportunities in Singapore. What are the Benefits of Starting a Business here?
There are several very attractive international business opportunities located in Singapore. This attractive venue, rich in history and culture, blends tradition with fresh ideas to successfully develop, maintain, and grow a plethora of business opportunities. The best part? It's very easy to start a business in Singapore.
The dynamic business and international environment of Singapore's first class infrastructure, makes it a choice destination for international companies to organize any type of special or convention event in the cities of the region. This beautiful city has all of the necessary convention services, exhibition halls, and state of the art technology, making it very easy to participate in tourism and sightseeing, to complement the day's convention itinerary with networking activities. With all the food, travel, and retail services, the difficult choice will be what to cut out due to time constraints. Singapore has so much to offer, you'll only run short of time.
Singapore's booming technology, manufacturing sectors and industries are an important component to the world of international trade, simply by geography and central location. As a jewel in the crown that is Southeast Asia, Singapore is recognized internationally and proven itself to be one of the best places in the world for trade and starting a business.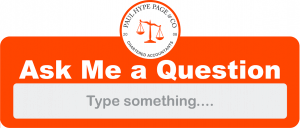 Friendly Policies & Laws
Great Geographical Location & High Standards of Living
Easy to Do Business & Transparent

Business Opportunities for Entreprenuers
Another wonderful program offered to assist with business opportunities in Singapore is the EntrePass. Simply, this programme is a work pass for foreign entrepreneurs who are considering starting a business in Singapore. The simple process of applying online cuts the wait time to a mere few days so that applicants are not left waiting on their status. Successful applicants are provided with EntrePass, which is valid for up to two years.  If the news business carries out the EntrePass required renewal criteria, the subsequent renewal will be for  three years. Don't have an established brand or business plan and thinking about business opportunities in Singapore within the franchise industry, to set up a franchise store?  Singapore has services that can help you discover franchise businesses opportunities — either to take over, or work for, there is even a service/ directory to help you with this decision.
Incorporate a Singapore Company – Pte Ltd Company
For a foreigner to have a business opportunities in Singapore, the first step is to register a Singapore company. Some basic requirements include: the business must not be illegal, the company must be registered as a Private Limited Company, and it must not be registered for more than six months at the point of application, foreigner applicants need to hold at least 30% of shares in the business and the company needs to have at least SGD$50,000 of paid-up capital. Setting up of businesses like food courts, massage parlours, employment agencies for instance will be rejected for the application of an EntrePass.
P/S: If you want to incorporate a company as a sole proprietor or partnership entity, you will not be eligible for this visa.
Singapore Work Pass – Employment Pass
Before anything else, if foreigners would like to be present in Singapore to administer his/her business operations, one is required to apply for an Employment Pass from the Ministry of Manpower, also known to everyone as MOM.  Singapore Employment Pass (EP) is a work visa which allows foreign professionals, managers, executives, specialists and professionals to live and work in Singapore.
Singapore Government Agencies
In consistently maintaining a low level of bureaucratic red tape, there are no/minimum laws or government agencies that regulate the offer and sale of franchises.  The Franchising and Licensing Association is Singapore's national franchise body.  Their mission is to strictly nurture and develop Singapore's franchise industry. Any franchise company is welcomed to join the Franchising and Licensing Association.
Forging ahead in the global market, Singapore's international trade is assisted by International Enterprise, Singapore.  This is the government agency tasked with the major project of assisting and growing Singapore's external, world wide economy.  The International Enterprise developed the overseas growth of companies and business associates which are based in Singapore, to promote international trade. Working diligently to achieve a healthy, thriving hub for businesses in Singapore, along with globally competitive companies is their main goal.
Prices of homes, buildings and business properties, due to the smaller size of Singapore compared to some other countries, may be considered a bit high. Keeping with Singapore's philosophy of  making things run smoother and very easy to set up a business, there are "cooling measures" which are in place, to prevent continuous inflationary pricing.  The real estate sector of Singapore's government  monitors activity monthly, and makes necessary changes to stabilize this part of the economy.
Banking
The Singapore Banking Sector, important to global investors, provides traditional lending, as well as  depository functions, and other services in the areas of commercial banking, finance/financial advisory, insurance, export, and capital market and economic services. Those looking to make a cash deposit or a hefty investment know that their needs will be well looked after. The sector is exposed to changes in the macroeconomic environment, and would be adversely affected should international conditions in US, Europe or China deteriorate.
Education
In Singapore, education is a thriving industry. Expert educators impart education to all kinds of educational institutes, from pre-schools to colleges. Specialized course provides learning tools and certificates for engineering, aviation, information technology, hospitality, interior designing, and business administration, among others. These skill sets also aid young children in forging ahead with their future career in various jobs. No matter their interests, Singapore has the facilities, technology and skill set to offer the future generation.
Friendly Policies & Laws
Singapore's policies, services, and laws for business are particularly friendly toward foreigners, making the process of investing, working, and even relocating, a smooth and easy road, offering various forms of assistance along the way. Publications have awarded this system as easily implemented with simple processes and little or low bureaucracy.
 The immigration laws have historically been the most favorable for new businesses, with the least amount of bureaucratic legal work required. The governmental management works to consistently encourage new industries by cooperatively working between established businesses, foreign nationals and the country's local and national municipalities.
The Singapore  government is proactive when it comes to recruiting and securing sufficient employment applicants.  Because there is such a demand for an educated, qualified workforce, the government has successfully implemented a nationally recognized education system to develop an adequate pool of applicants, trained in various skills and job-ready for different segments of the economy.  Any business considering relocating to Singapore can know that superior human resources are available.
Low Taxation
The taxation laws in Singapore are simple and the rate is low (only 17%).
This amazing country has excellent tax systems that benefits small to medium sized companies, and the capital gains tax is zero percent!  This economy, fueled by an environment which is conducive to business growth, is a nothing short of perfect for any entrepreneur thinking of a smart new venture.
This low tax rate easily translates into an increase of extra funding available for the company's financials.
Great Geographical Location & High Standards of Living
Finding this international location so agreeable, many business people who do decide to reside in Singapore, often make the decision to buy houses, bring their families and relocate permanently in Singapore.
Offering some of the world's highest and best standards of living, not only is this the first choice of many for business, but for social reasons as well. Singapore still has a well standard cost of living when compared to the high standards of quality offered to residents.
The crime rate is near zero percent, making this what could be the world's safest places. Offering a comprehensive healthcare system and some of the world's top rated schools and best education, Singapore offers advantages for an excellent social life.
Ease of Doing Business & Transparency
Known the world over for being low on bureaucracy and high on cooperation, Singapore's agencies work endlessly to assist with businesses growth and partner up with new financial ventures.
The following are some government offices which reliably work to support your company's growth in Singapore:
Economic Development Board;
Standards, Productivity and Innovation Board;
International Enterprise Singapore;
 Accounting and Corporate Regulatory Authority;
Enterprise One.
All of these agencies are set up to provide assistance to facilitate business success, no matter the industry.