Employment act set to change lives of working professionals in Singapore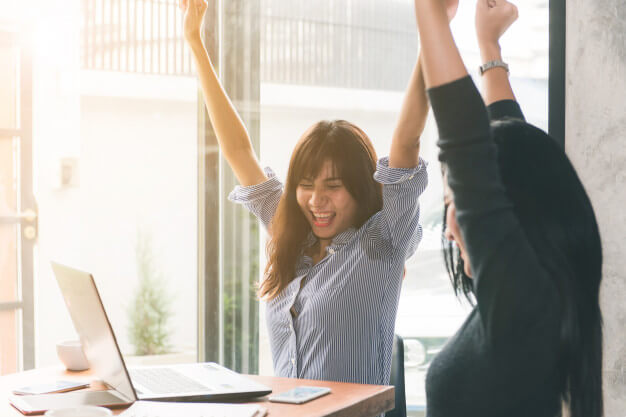 Professionals. Managers. Executives. The PMEs.
A third of the driving force that is Singapore's mighty and diverse workforce. Are they enjoying the benefits they should be under the country's Employment Act?
PMEs in Singapore that are currently earning $4,500 are about to experience a significant change in their lives, and better employment benefits are only the sneak peek into what's in store.
Is Change a Good Thing?
In this instance, YES. It certainly is.
If you've been working in Singapore for a certain period of time, you'll know by now that there are some areas of the Employment Act where you will not be covered the way other employees who are earning less than $4,500 a month are.
If you're planning to come to work in Singapore – whether it's through incorporating your own company or an Employment Pass sponsored by a Singapore-based employer- ask yourself this one question: Would you be happy working in a situation where you're not entitled to certain benefits because of your paygrade?
Definitely NOT. You'd be asking yourself why you should be deprived of certain benefits just because of your salary range? Your entitled and rights as an employee is something every Singapore employee (both future and current) should make a primary concern.
Which is why these changes are causing great excitement among Singaporean PMEs. Starting from the 1st of April next year, some 430,000 PMEs are about to experience a big change in their employment benefits.
PMEs earning SGD$4,500 a month will now be entitled to employment benefits which include paid sick leave and compensation for wrongful dismissals, benefits which were only made available before this to non-PMEs and those earning under the $4,500 mark.
So, what else does this mean for PMEs? And why is it important to expand the coverage to more of Singapore's workforce?
How Will These Changes Benefit Singapore's Current and Prospective Employees?
Now that you know the changes are about to happen, the next question on your mind would be what specific benefits you stand to gain? How will these changes better my life as an employed PME in Singapore? In what way is it going to make my work conditions happier?
Here's how.
For one thing, it means an extended legal protection for all workers except those who are currently public servants, domestic workers or seafarers, since those groups of workers are covered separately by other legal provisions due to the nature of their work.
Make no mistake, this is important. VERY important, because the difference is with statutory relief, you will not have to engage a lawyer. Since there are more PMEs today, there must be something in place which covers the majority who are unable to engage a lawyer to handle their contract disputes.
Approximately 5 to10 PMEs who were earning more than $4,500 a month were approaching the National Trades Union Congress for assistance with workplace grievances, according to the labour MP Patrick Tay (West Coast GRC). Most of these grievances were focused on unfair dismissals, which is why this new proposed changes to the Employment Act is set to change all that.
Before the changes, the only recourse for these types of cases was to either go through a civil suit or a voluntary mediation if they were unable to resolve the issue with the employer or through a union, since they were not covered under the Employment Act. In addition to that, many companies which these PMEs worked for were not unionised, making things significantly more difficult to find a legal ground to stand on.
Thanks to the new proposed changes, this group of PMEs will now be able to appeal to the Ministry of Manpower (MOM) to either get their old jobs back or be paid a compensation. Rank-and-file workers like clerks and retail assistance will also be given additional protection under the proposed changes.
As the rights of PMEs are better defined in the new amendments, it provides a more cost-effective and time saving solution for PMEs to redress any grievances.
Another big change that PMEs can expect is employees earning up to $2,600 will be eligible for overtime pay, an increase from the previous cap of $2,500. MOM will also provide improvements as to how employment disputes are settled
Before the changes, wrongful dismissal claims will be handled by MOM, while salary-related disputes will be handled by the Employment Claims Tribunals (ECT). Once the changes come into effect, the ECT will have the power to address both these issues.
Yet another benefit to be gained with this new implementation is that it now provides a one-stop platform to help consolidate the legal issues pertaining to the employee's rights and create a more inclusive work environment for all employees in Singapore.
With Change Comes the Promise of a Better Future
With the last review of the Employment Act being in 2012, and the latest amendments only coming into effect in 2015, it's about time for another change for the betterment of Singapore's employees.
One thing's for sure, these amendments to the Employment Act are a much needed and welcomed changed, especially since PMEs make up a third of Singapore's resident workforce, and they hold the promise of a better future and better work environment all around for anyone aspiring to work in Singapore's might business hub.
1st April 2019 already looks promising.
Looking to Work and Live in Singapore?
Singapore is a land full of promise for anyone looking to make their dreams come true. If you would like to set up a business in Singapore, we at Paul Hype Page & Co can help.
A one-stop solution provider with a highly recommended all-in-one Incorporation with Employment Pass package, Paul Hype Page & Co has powered hundreds of entrepreneurs from all over the world and helped them realize their business dreams right here in Singapore. We can do the same for you.
For more information, visit our website and contact us to set up an appointment.