A week hardly passes by without a visit to Myanmar by western businessmen and politicians.
Billionaire George Soros visited the South Asian country at the beginning of the year, while Bill Gates, Microsoft founder, is going to visit the South East Asian nation any time soon.
So, if you were looking for a business opportunity in Myanmar, all we have to say is … it could be "very lucrative" as Myanmar and its government is offering such wide array of business opportunities for foreign investors.
With snow-capped mountains of the Himalayas extending to the tropical forests of the south, Myanmar has a lot to offer for its investors. The investment opportunity has never been better than right now, especially as the country is in the verge of GREAT development.
1. 2012/2013 best time for Investment
2012/2013 will be the busiest year for foreign visitors to Myanmar. Now is the best time to invest in the travel sector. The hospitality sector is still in its early years and has plenty to offer to the tourists.
So, Myanmar is ready to be one of the prominent players in tourism.
2. Varying Weather
As the weather in Myanmar varies from the North and to the South, the government is considering developing skiing (in the North) and Scuba Diving (in the south).
3. Consistent Seasons
The seasons are consistent throughout the year too.
In the winter, the climate is sunny and cool. In the Himalayas, which include much of Myanmar, the temperatures can be VERY cool.
4. Scope for the development of accommodation
The scope for the development of accommodation is lucrative including in places like Yangon, Mandalay, Ngapali, and Bagan Beach. As tourism starts to grow, additional hotels need to be built throughout the country.
So, if you are thinking about starting a business in Myanmar, then this could be the most appropriate time to do so as they offer wide variety of business opportunity in different sectors, including:
Wood Industry – Myanmar follows the ECO forestry policy, which provides sustainable supplies of hardwoods, bamboo, and cane very easily.
Business Opportunity in Farming – Most of the country is farmed that produces vegetables, fruits (grapefruit, avocadoes, mangoes, and tangerines), rice, pulses, etc.
Investment opportunity in Fishing sector – Fishing is the most prominent business in Myanmar. There are several prawn and fish farms running throughout the country. The Andaman Sea, for example, is rich with marine life. Pearls are plentiful too.
In addition, Myanmar provides diverse delights such as hiking and trekking in the mountains as well as cruising in the Ayeyawady River. Many people just spend and relax at the beauty of Ancient Bagan – one of the Wonders of the World.
If you want to open a trading company in Myanmar, rest assured, you won't regret it as it is considered one of the safest countries in the world.
People are friendly, and the natural resources are bountiful … making it an ideal spot for foreign investors to invest their money and gain significant amount of profits.
Business Opportunity in Myanmar: Government Seeking Active Foreign Investment
The government of Myanmar is currently seeking foreign direct investment in various sectors, including Cattle Breeding, Agriculture, Pig and Poultry farming, as well as other related sectors such as Prawn Farms and Pharmaceutical production.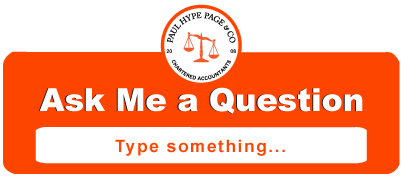 Other Investment Opportunity in Myanmar
Currently, Myanmar has a very small manufacturing base. The business opportunity in Myanmar for investment is very great indeed, as it is in the infrastructure investment.
Plus, there is also a prospect for exporting consumer products, including foods into Myanmar.
Similarly, the hospitality industry is still in its early stage, but it's now growing fast. So there's a potential for establishing overseas travel agencies in Myanmar in order to provide tourists information about spending their holiday in the country.
No matter what your area of interest in Myanmar, Paul and Hype Page Co. can assist you in several areas, including
Incorporation of your company
Starting your business in Myanmar, including in Singapore
Offer you helpful information on how to set up company in Myanmar that follows the nation's legal entities.
Help you access various tax benefits the government of Myanmar is offering to its foreign investors, and other related services
So, don't miss this opportunity to be a part of Myanmar's economic development.
We, Paul and Hype Page Company are a certified registered company in Singapore, offering foreign investors to set up company in the South East Asian country.
What are you waiting for? Grab your phone and contact us today!
Start Your Business with Professional Help!
Call Us at

+(65) 6221 4711

or

Get a Free Consultation with Us via

Contact Form
*For more information about Paul Hype Page & Co. professional services, click here