Singapore's Income Tax Act ensures that the country's income tax rate remains low through lenient tax resident policies as well as a lack of taxation on capital gains. The country uses the territorial tax system.
Singapore Income Tax system adopts a territorial concept of taxation which means that tax is charged on the income of a person (the definition of a person includes a company) accruing in or derived from Singapore, or received in Singapore from outside Singapore.
For example, in order for trading income to have a source in Singapore, a person must be trading in Singapore. If a person is trading with Singapore, the source of the trading profits would generally be regarded to be outside Singapore.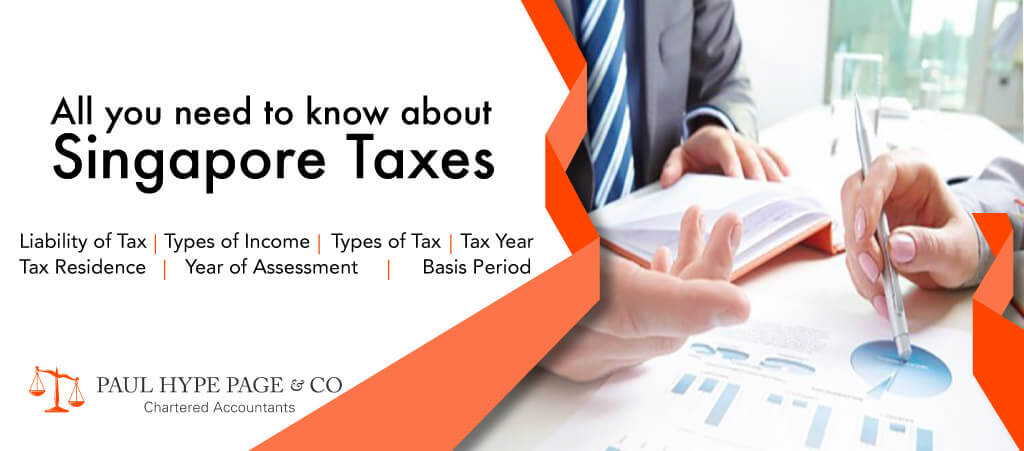 Singapore does not impose any capital gains tax and capital gains are therefore free of income tax. Gains arising from certain short-term real property transactions are, however, deemed to be income in nature and hence subject to income tax.
Liability to Tax
Income Deemed to be Sourced in Singapore
The Income Tax Act(ITA) contains provisions that deem the source of certain types of income to be in Singapore. These types of income include: the business profits of a non-resident person who partly carries on a trade in Singapore
interest
royalties
technical fees
management fees
employment income
profits of non-resident owners or charterers of ships or aircraft
income of non-residents from cable or wireless undertakings, and
rent from movable property
Income Deemed to be Received in Singapore
The expression "income received in Singapore" has an expanded meaning for income tax purposes and is defined to include monies or other assets which are:-
remitted to, transmitted or brought into Singapore;
used in or towards the settlement outside Singapore of any debt which was incurred in respect of a trade or business that is carried on in Singapore; or
used to purchase any movable property that is brought into Singapore,
to the extent that the relevant monies, or other assets, concerned represent the taxpayer's income as opposed to capital.
The IRAS has clarified that as an administrative concession, foreign income that is applied towards additional investments overseas without being repatriated to Singapore will not be treated as having been received in Singapore at the point of reinvestment.
Income Accruing in Singapore
Income which accrues in Singapore will normally be subject to tax but income which accrues outside of Singapore will not be subject to Singapore tax unless it is received here by a taxpayer who is either resident here or who has a branch or permanent establishment here.
Here are the factors that have to be taken into consideration but are not necessarily limited to, in determining the source of trade or business:
where contracts are entered into and where acts under the contracts are performed;
where capital is employed. For instance, the ownership of patents, trademarks or stocks of goods in Singapore may give rise to a source of income in Singapore;
where title to goods passes;
whether a permanent establishment exists in Singapore.
Types of Income
Singapore Income Tax Act (ITA) imposes income tax on the following classes of income:-
gains or profits from any trade or business, profession or vocation;
gains or profits from any employment;
dividends, interest or discounts;
any pension, charge or annuity;
rents, royalties, premiums and any other profits arising from property; and
any gains or profits of an income nature not falling within any of the preceding paragraphs.
Types of Tax
Income Tax-Income tax is chargeable on income of individuals and companies.
Property Tax-Property tax is imposed on owners of properties based on the expected rental values of the properties.
Motor Vehicle Taxes-These are taxes, other than import duties, that are imposed on motor vehicles. These taxes are imposed to curb car ownership and road congestion.
Customs & Excise Duties-Singapore is a free port and has relatively few excise and import duties. Excise duties are imposed principally on tobacco, petroleum products and liquors. Also, very few products are subject to import duties. The duties are mainly on motor vehicles, tobacco, liquor and petroleum products.
Goods & Services Tax-GST is a tax on consumption. The tax is paid when money is spent on goods or services, including imports.
Betting Taxes-These are duties on private lottery, betting & sweepstake.
Casino Tax-The casino tax is a new tax levied on the casinos' gross gaming revenue.
Stamp Duties-This is imposed on commercial and legal documents relating to stock & shares and immovable property.
Others-The two main taxes are the foreign worker levy and the airport passenger service charge. The foreign worker levy is imposed to regulate the employment of foreign workers in Singapore.
Tax Residence
Who is considered to be Singapore Tax Resident and liable to Singapore Tax?
Individuals
A person who is physically present or who exercises employment (other than as a director of a company) in Singapore for 183 days or more during the year preceding the year of assessment is regarded as a Singapore resident for tax purposes.
Companies
A company is regarded as resident in Singapore for tax purposes if its management and control are exercised in Singapore. In other words, the place where the directors of a company manage and control its business and hold their board meetings is the place where the company is deemed resident.
The question of whether or not a company is tax resident in Singapore is significant for a number of purposes, including:-
liability to account for Singapore tax in respect of dividend payments;
liability to Singapore withholding tax in respect of certain categories of interest, royalty and management fee payments;
eligibility for relief from foreign taxes under the provisions of Singapore's double taxation agreements;
eligibility for double tax credit relief in respect of income which is liable to tax in both Singapore and an overseas jurisdiction;
liability to Singapore tax in respect of foreign-source income received in Singapore.
Trusts
For Singapore income tax purposes, a trust is generally taken to be resident where:
the trustee of the trust is resident at any time during the year in which income is earned, or
the management and control of the trust is in Singapore at any time during the year in which income is earned.
A registered business trust is considered resident in Singapore if:
the trustee of the registered business trust, in its capacity as such, carries on a trade or business in Singapore, and
the control and management of the business is in Singapore.
Partnerships
A partnership is resident in Singapore if the management and control of its business is exercised in Singapore.
Dual Residence
An entry may be considered resident in more than one country by application of the relevant country's domestic legislation. If this is the case, the tax treaty entered into between Singapore and the relevant country may contain a tie-breaker test to determine the country of residence.
Tax Year
In Singapore, income tax is charged on a preceding year basis. This means that the income from any source for any year of assessment is measured by the income from that source in the preceding year. In this regard, the concepts of year of assessment and the basis period for a year of assessment need to be understood.
Year of Assessment
The year of assessment is the year in which income tax is calculated and charged. Each year of assessment or statutory tax year begins on 1 January and ends on 31 December.
Basis Period
The basis period for a year of assessment is the period of income relevant to the year of assessment. The basis period for any year of assessment is the calendar year proceeding that year of assessment.
Eg. The basis period for the year of assessment 2010 is the period from 1 January 2009 to 31 December 2009 and it is the income of this period that is charged to tax in the year 2010.
Companies are allowed to adopt a different financial year other than a calendar year. A different basis period applies to businesses whose accounts are made up to a date other than 31 December.
Eg. The basis period for the year of assessment 2010 for a company with a June year end is from 1 July 2008 to 30 June 2009. In this case, the income in the period 1 July 2008 to 30 June 2009 is subject to tax in the year of assessment 2010.
All You Need to Know about Singapore Taxes FAQs
What is an Avoidance of Double Tax Agreement?
Tiwi
2020-07-01T10:39:59+08:00
An Avoidance of Double Taxation Agreement (DTA) is an agreement signed between Singapore and another country (a treaty country) which serves to relieve double taxation of income that is earned in one country by a resident of the other country.
It makes clear the taxing rights between Singapore and her treaty partner on the different types of income arising from cross-border economic activities between the two countries.
The DTA also provides for reduction or exemption of tax on certain types of income.
Only Singapore tax residents and tax residents of the treaty country can enjoy the benefits of a DTA. To find out who are our treaty partners, please refer to the List of Avoidance of Double Tax Agreements.