Singapore Employment Pass Guide Part 2
Following further from the Part 1 of this article, we will continue to explore on the Singapore Employment Pass in this Part 2.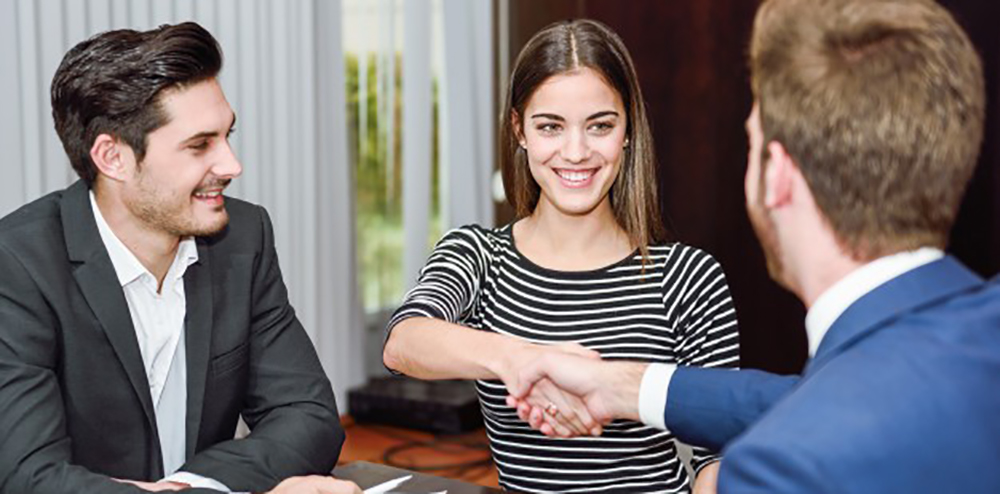 As from April 2016, the Singapore's Ministry of Manpower (MOM) has tightened the rules of granting the Employment Pass (EP) easily. The strict policy imposed is aimed at moderating the number of foreign forces in Singapore. Reasons include:  
To keep pace with the rising local wages 

 

To maintain the quality of foreign workforce in Singapore  

 

To reduce the risk of employers preferring to hire

Employment Pass

holders over Singaporeans due to the foreigners being cheaper.
Singapore being a global financial hub, is always at a vulnerable position, and with the incoming of money transfers and exchange of funds in this dynamic and transitional world, compliance related issues are in question. Hence, Singapore government has been adhering to a strict compliance policy and is aiming to reduce the risk of Anti-Money Laundering acts and implication on local economy, thus exercising an effective Know-Your-Customer procedure. This element is essential as a risk management and control procedure. Therefore, the Singapore government is obligated to be more aware of the risk of considering many foreigners coming in the country to work.   
As Singapore has been gradually tightening the policy and requirements for granting an Employment Pass to foreigners over time, it is only probable that an application now goes through many hoops before a decision is made and each application is scrutinized more than ever before.    
Subsequently, there are 2 things that could happen: either your application is rejected outright (no reasons are given in certain cases), or the relevant documents or additional information and approval are demanded to be submitted (rare cases).   
There are no definite factors for a successful application, but there are ways that you can make sure that you have few things in line. As it is entirely up to MOM's discretion whether to issue a pass or not, the only rational way to ensure your application may get approved is to look at the MOM's point of view.
Critical Factors in a Successful Employment Pass Application
There are few main elements to focus on. MOM's strict yet subjective criteria focuses on the quality of the candidate and the background of the employer hiring them. Below are some of the key point factors that can help you attain your employment pass. 
Singapore's strict policy on foreign hires is solely based on evaluating whether the foreign talents contributions will be correspondent to the needs of the region's economy or in competition with the local talent. Rationally, Singapore wants skilled workers that they are not able to find within the island and hence seek for distinguished, potential foreign talent.
Company niche 
An application is more likely to succeed if it is made by a company operating in a business sector that is significant or growing in significance to Singapore's economy. Priority sectors for the government are given more importance. Let's take an example in this situation. 
There are cases where some Employment Pass applications take few days to be approved, but in some cases, it can drag up to even months. So why the large variance here?  
Let say you are coming to Singapore to work as a researcher in a Research & Development centre of a medical or pharmaceutical institution or MNC and working on a next big cure or vaccine, and you are drawing a high salary amount per month, chances are your Employment Pass application is going to get approved very fast.  
On the contrary, if you are in an industry like Food & Beverage (F&B) or Information Technology (IT), and your salary only tops a little above the minimum salary qualification, it is unlikely that your pass will be approved.
Given that a company operating in a niche industry does have some advantages over the mass industry in Singapore, there are specific occupations that are in the demand area unit. Knowing which industry and work unit is specifically in demand will be a pivotal move as an applicant because not necessarily all niche industry is in demand.  
At Paul Hype Page, as we closely engage with the government authority, our core aim is to ensure that we encourage and give the right support for you. Applying for the pass is a harrowing experience but our guidance will make certain that one will attain the pass without complications and assure that getting the Employment Pass is not cynical as our key principle is to always make ethical decisions.   
Following further, as our immigration specialists deal with the Employment Pass pass application on a daily basis, we are in the position to constantly identify the sector or business opportunity that might be important to you.  
Here's our take on what we view as the most in-demand work area unit.  The occupations are categorised by their individual industries: 
Finance 

 

Manufacturing 

 

Construction 

 

Health care 

 

Information Communication and Digital Media  

 

Tourism and Retail 

 
The industries above are in demand and also directly supports the growth of key economic sectors in Singapore. Understanding the industry and occupations will help you as a foreign professional to determine if your skills set are in demand prior to any relocation decision. To shed some light, we will highlight some of the examples of occupations that fall under the categories above.  
Finance: Nevertheless, with Singapore being a predominant financial hub, the finance industry continues to revel in prestigious label and people are seeking for jobs in banks and finance-related firms. Some of the in-demand occupations in the finance sector are compliance managers, risk management managers, investment management professionals, research analyst, product controllers, project management professionals. 
Manufacturing: The manufacturing sector in Singapore contributes about 20 percent of the country's economy but one of the challenges faced by this sector is the shortage of precise talent with complex and cross-functional skills. The manufacturing sector is branched into 3 units:  
Manufacturing – Electronics and Precision Engineering: Firmware R&D Engineer, HDD-related R&D Engineer, Media Process Engineer, Network Storage Engineer, Water Fabrication Process Engineer 
Manufacturing – Chemicals and Biomedicals: Chemist/Process Development Chemist, Electrical Engineer/Technician, Environment (Water) Engineer, Automation/Process Engineer, QA/QC Specialists 
Manufacturing – Aerospace and Marine & Offshore: Design Engineer, Petroleum Engineer, Project Engineer, Reservoir Engineer, Well Engineer, Nano Engineer.  
Construction: For any business advancement, productivity is the key drive factor to ensure long-term viability and survival. There is high demand in the construction sector in Singapore to make-up the future workforce. The occupations include Civil/Structural/Bridge Engineer, Design Engineer, Geotechnical Engineer, Quantity Surveyor, Supervisor and General Foreman, Architectural Assistant/Technician, Building and Construction Manager.  
Healthcare: Healthcare continues to be a high-demand and profound sector in Singapore consequent to the country's low birth issue and aging population.  As a result, doctors, allied healthcare providers, nursing professions, pharmacist, medical/laboratory technologist, clinical audiologist, dietician, occupational therapist, clinical psychologist are among the occupations in the long-term demand following the expanding healthcare infrastructure by the authority.  
Information Communication and Digital Media: With the rise and widespread use of technology, digital channels are gaining importance and picked up external demand for jobs in this sector. Example of occupations include analyst programmer, software engineer, database/network and computer systems administrator, systems analyst, IT/Project Manager, security consultant, solution/software architect, game programmer, animator, chief information officer.  
Tourism and Retail: As Singapore prevails as an intercontinental travel hub for international tourists, the tourism and retail industry has demonstrated as one of the major contributors to the region's economic growth. Among the occupations in demand under this sector include production manager, set designer, lighting designer, stage designer, museum/art curator, stage technical crew, art fair organiser/auctioneer, casino surveillance.  
The occupations above exhibit strong skill-sets that are expected to be in powerful demand by industries in the coming years.
Salary
Salary is an important threshold for talent migration policies. MOM's manpower policy framework is designed and aimed at meeting the manpower needs of the economy in order for businesses to stay competitive in their respective field and grow, ultimately creating more and better job opportunities in Singapore. The previous minimum Employment Pass qualifying salary is $3300 back in 2014 and is $3600 or more, effective from January 2017.  
With this increase in salary qualification, those who can command a monthly salary of more than $3600 only will be considered. Note that if there are many other applicants who meet other criteria on qualifications and experience, it lands to a point where applicants with a higher salary has a faster chance of approval. The logic here is that the salary must not match or compete with local talent, which is why it should be priced higher.  
Besides that, MOM also considers the potential employee's last drawn salary and if it matches with current market standard. For instance, if the current market standard does not match the amount of salary offered, your application is more likely to get rejected.
As a professional service provider, our experts at Paul Hype Page have been dealing with Employment Pass application almost daily and we have gained greater understanding of the salary criterion. Do note that if your job sector is in the current demand and your salary is high, but if your educational qualification is not strongly credited, your application is most likely to be refused as we do not advocate any education qualification which is not recognized.
Qualifications and Experiences
An applicant's skills should portray appropriate relevance to the potential employee's job scope.  
When you are furnishing the resume or CV of your professional and academic qualifications, MOM will also need a detailed and thorough specification of your job description. This is for MOM to understand the roles and responsibilities of the position and if it can create value-added advantages in the long run. If your position requires special or rare skills instead of commonly available skills, your application will be looked highly upon as such skills are considered scarce among local Singaporeans.  
In a situation where an applicant is able to provide testimonials and past achievements from previous employers, transcripts of awards or outstanding records, there is better chances for your Employment Pass to be approved. Basically, you will need to 'convince' MOM that you are different from the rest and not just an ordinary foreign employee who just wish to work abroad.  
To see things more clearly, for an example, if a big Wall Street firm is sending you to Singapore to work on a high amount of salary with an impressive job title and description, or if you have worked with big names and reputable firms and you have a degree from prestigious institutions, these are considered as special attributes for MOM and a major contributor to their decision making.
Jobs Bank Requirement 
The Singapore government is responsible in making sure priority is given to Singapore citizens in the hiring process. As such, employers will need to comply to the requirements where they are required to advertise their jobs in the Jobs Banks (for locals) for at least 14 days. A scheme by the government called the Fair Consideration Framework (FCF) is aimed at setting clear expectations for companies to consider Singaporeans before hiring foreigners to uphold fair recruitment practice.  
A foreigner can only be hired if there is no suitable candidate deemed fit for the position and employers would need to provide evidence that the locals do not have specific skills which is why they chose to hire a foreigner instead. So, the chances of your pass approval depend on this piece of rationale too.
Business Plan
The way MOM grants an Employment Pass is dynamic. There are certain published criteria that must be met, but there is also additional classified, discretionary criteria that are closely considered before they decide a yes or no on an application. If your company is still new and in early growth stages, a viable business model is required to build the profile of the company and it is best to demonstrate a 3-year projected financials and include a detailed proposed business activity in Singapore. Your application will also be looked upon favourably if you include emphasis on your future hiring plans for Singaporeans.  
When your business plan is supported with a letter of intention of your future plan, this will portray your potential positive contributions to the republic.  
While dealing with the application of Employment Pass, our experts at Paul Hype Page will make sure an ideal business plan is presented to MOM.  
A very crucial point to note here is that a realistic, clear, comprehensive 5-7 pages of business plan will boost your chances of approval. As enthusiastic as you may be about your business plan and with myriad of element in your plan, this will not promise you anything.  
Our in-house agent is a local Singaporean with managerial capability who is responsible in dealing with Employment Pass application and one of our procedure includes calling the MOM and acquiring relevant information from local perspective.
Paid-up Capital
One of the main evaluation criteria in your application is the paid-up capital. There are better approval chances for companies that are operating successfully for longer than 3 years. Consequently, they have advantage over new companies and start-ups. In this case, new companies will need to at least have a large paid-up capital. This is to demonstrate to MOM that they have the liquidity to pay out salaries consistently. MOM would not entertain if you do not exhibit financial viability. You should have sufficient demonstrable funds for the costs of your company's operations.
Thus, our recommendation is to have at least a minimum of 1 year salary in bank account. MOM is clamping down on those companies who are not financially strong enough to support the salary pay out and other business expenses. The rationale here is that a low paid-up capital and low bank balance will have a low probability of approval as MOM will look at a capital of one-year expenses at least.
However, we have witnessed cases whereby even a high-paid capital does not guarantee a successful application. At Paul Hype Page, we conduct a more pragmatic approach in dealing with Employment Pass applications. Being a regional, but a more local-centric service provider, we aim at practising realistic actions.  
Hence, not many will win the ball game because by demonstrating how rich you are, it is definitely not a fool-proof plan to attain your pass. In this situation, quality is highly sought-after.
Recommendation
Ultimately, securing a work visa is one of the many bureaucratic hurdles to working in Singapore. In short, Singapore government is only seeking for professionals who can provide significant contributions to its economy as well as maintaining the region's status as one of the world's top economic hubs.  
It is seemingly an unfortunate event if your application is rejected by MOM and subsequently, you may submit an appeal. But instead of going thru the appeal process and rectifying the errors which can take up quite some time depending on cases, it is better to get it done right the first time.  
In any case, there is no definite way to predict the outcome of an Employment Pass application, so it certainly counts in your favour if you can maximize your chances for a successful application. 
With strict protocols under the government of Singapore terms along with important documents to keep track of, it is recommended that you seek a reliable professional consultant to ensure your chances of attaining your employment pass.  
If you choose to seek help from us at Paul Hype Page & Co, our agents will work closely with you to maximize your chances of getting your employee pass application approved. And with our expertise, we will also continue to work with you in determining how to best proceed in case your application got rejected.