Comparison between Entrepass and Employment Pass
The Singapore Employment Pass and Entrepass work visa are two types of work pass options available in for foreign professionals who wish to relocate to Singapore. Entrepass and Employment Pass holders are allowed to live and work in Singapore, and even relocate with family members who are eligible for the Dependant Pass visa or Long Term Visit Pass.
To obtain these work passes in Singapore, you would either have to find local employment, or start a business in Singapore to be eligible for the Entrepass and Employment Pass applications.
Should you be granted these work visas, please be mindful of the renewal criteria to ensure that you always have a valid work visa during your stay in Singapore.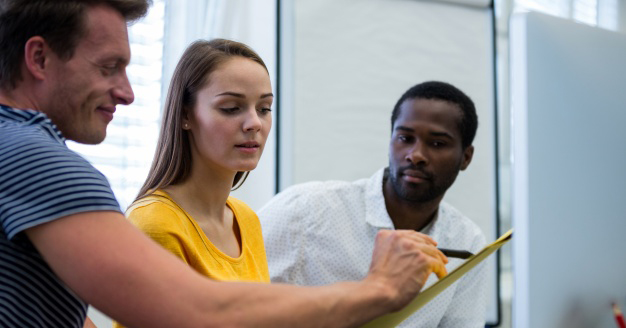 Categories
EntrePass
Employment Pass
Targeted People
It is designed for foreign entrepreneurs who may have an innovative business idea with potential economic prospects; or who may have demonstrated high caliber entrepreneurial traits with records of successful businesses even without the appropriate educational or specialist skills qualification.
It is meant for entrepreneurs who have tertiary educational diploma/degree, professional qualifications, specialist skills and related work experience. The Employment Pass is ideal for experienced professionals with enterprising ideas and who require a quick entry to kick-start their businesses.
Processing Time
25 to 45 days from the date of your Entrepass application filing.
1 day to 8 weeks from the date of your EP filing.
Eligibility and Assessment
Main criteria:Incorporate a company with the Accounting and Corporate Regulatory Authority no more than 6 months at the point of submission of the EntrePass application

Own 30%-100% of shareholding in the company
Have relevant experience and track record in creating and managing successful businesses
Provide S$50,000 and above in paid-up capital for the new company

Submit a 10-page business plan detailing business goals and strategy to accomplish required objectives of total business spending and to meet the quota for employment of Singapore workers.

Main criteria:

Acceptable diploma/degree
Professional qualifications
Specialist skills
Minimum monthly salary of S$3,600

Other factors which also play a very important role are:

Salary of applicant
Age of applicant
Roles & responsibility
Related work experience
Reputation of the company
Company paid up capital
Applicant current citizenship

Validity
1-2 years
1-2 years
Renewability
Renewals of the EntrePass are contingent on meeting the two main requirements stipulated by the Ministry of Manpower: your business venture must demonstrate in a one-year period that it will employ certain minimum number of Singaporean or local workers; and reach the total business spending (TBS) for each category of EntrePass.

P1 Pass – 8 local employees; TBS S$300,000
P2 Pass – 4 local employees; TBS S$150,000

Q1 Pass – 2 local employees; TBS S$100,000

Renewable as long as you continue to be employed by the company.
Permanent Residence (PR)
Eligible for application of Singapore Permanent Residence.
Eligible for application of Singapore Permanent Residence.