How can PIC help SMEs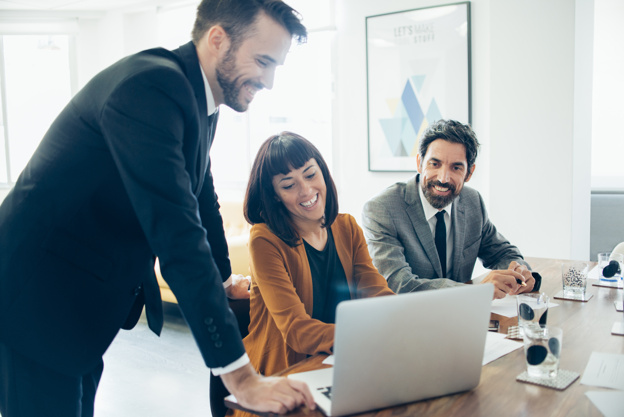 SMEs these days face a lot of problems during their startup phase or while running the business. One such case is when raising productivity. There are plenty of government schemes that provide targeted assistance to these small and medium enterprises.
Productivity and Innovation Credit (PIC) is an initiative by the Inland Revenue Authority of Singapore (IRAS), since 2010. It also provides advice to businesses in one-to-one and group settings. There are certain PIC clinics that help out with reaching a broader audience. So far, more than 850 businesses and more than 33,000 business representatives have been briefed about this Productivity and Innovation Credit through seminars, clinics and media channels. This grant will reward you for making the purchases or investments you have made to increase the level of productivity and innovation if your company.
Grants, basically, are non-repayable funds disbursed by the government department provided that your company has submitted some sort of proposal or application.This can include factors like purchasing or leasing office equipment or other assets or imparting training skills such as soft skills or management skills to your company's staff. The government of Singapore will reward you through two options: The first option involves claiming a tax deduction of 400% of the expenses for each of the following six business activities, available from Years of Assessment (YAs) 2011 to 2015:
Research and Development (R&D) projects
Intellectual Properties (IP) and Rights including designs, trademarks, patents, etc.
Purchase of IP for business usage
Purchase or leasing of equipment
Training of employees
Design projects
An important thing you have to note, however, is that the total expenses should not exceed $1,200,000 for the fiscal years 2013 to 2015. The second option involves converting the company's expenditures on any of the six business activities that we have mentioned above towards a cash payout.
This expenditure can range from $400 to $100,000. A maximum of 60% can be claimed for a cash payout of $60,000 for the fiscal year 2013 to 2015. The cash payout option is to support small and medium enterprises which may be cash-constrained, and helps them innovate and improve productivity. You must also keep in mind that in order to qualify for the cash payout option, you must fulfill certain requirements such as employing at least three Singapore citizens and/or PRs and paying for CPF contributions.
In addition, your business must also be active in Singapore. From years of assessment 2013 to 2015, your business can also enjoy a PIC Bonus, which is a dollar-for-dollar matching cash bonus, given on top of the benefits mentioned above. In this particular bonus, businesses including small and medium enterprises will receive a dollar-for-dollar matching cash bonus of up to $15,000 if they spend a minimum of $5,000 in PIC activities in a year will from Year of Assessments 2013 to 2015.
The take-up rate of PIC Year of Assessment 2012 for small companies was 52%, which shows that SMEs are increasingly showing favorable responses to this grant. This, in turn, shows the effectiveness of the program. Some basic tools or the trade are also required in the list of equipment for qualification of PIC. For cash grants such as PIC, you don't have to worry about your business being in a particular category in order to attain the grant, as it caters to a wide variety of industries and sectors.
As announced in Budget 2014, from Years of Assessment 2015 to 2018, businesses that qualify for PIC can enjoy can enjoy 400% tax deductions or allowances on up to$600,000 of their expenditure per year. It has to be noted, however, that the combined expenditure cap of $1,400,000 is applicable for Year of Assessment for 2015. The additional expenditure cap of $200,000 is not available for 2014.