Myanmar is busier today, as she is lifting her iron curtain that was in place for more than 50 years. Is there business opportunity in Myanmar?

In many parts in Myanmar, you can see people living in extremely "poor" conditions.
For example, if you happen to visit Yangon, you'll be frequently stopped on the street by locals asking for money. Everywhere, you'll see buildings poorly maintained; clothes handing outside here and there.
Suggesting a number of people live in small rooms!
However, you'll still find some locals with mobile phones, with SIM card costing US $250, against their average monthly salary of just 15,000 kyat (about $20).
However, the telephone penetration rate in the country is only 5.8 percent.
While visitors have to rent SIM cards while arriving at the airport, many Burmese are only able to afford a "one-time" SIM that expires only after a couple of days when their credit runs out.
SIM cards are pricey to protect tiny network from becoming overloaded. Internet browsing, emailing is rare too.
The new capital, Nay Pyi Taw, has 24-hour power supply, but most offices of foreign companies in Yangon mostly rely on power generators.
The domestic airport in Yangon is extremely in poor condition, with rows of chairs with Thai Airways logo lining along the side.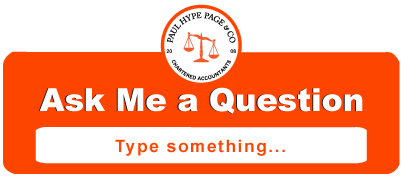 However, the international terminal at Nay Pyi Taw is BIG, brand-new, and properly air-conditioned, which looks much like other international airports elsewhere on the planet, although it only caters few daily flights.
Flights are delayed, not cancelled.
A three-hour delay is the norm now. An old man sitting next to the airport counter says, "I used to wait for the domestic flight for a whole day, only to learn that it was cancelled."
Cancellation, however, is rare now as the number of foreigners visiting the country continues to grow.
Get a Free Consultation with Us via

Contact Form
*For more information about Paul Hype Page & Co. professional services, click here
Despite all these poor conditions, Yangon still remains a "magnet" for attracting foreign investors from across the world, there are indeed business opportunity in Myanmar.
Yangon is busier today, as compared to 15 years ago, and promises to grow even busier as they are lifting its iron curtain that was in place for more than 50 years.
Recently in the capital, more than 600 participants attended at the "Euromoney Conference on Myanmar Global Investment Forum." At the Myanmar Convention Centre, authorities discussed the progress of reform and Myanmar's promise and potential too.
It wasn't surprising to see enthusiasms among the foreigners who were present at the sessions.
So, if you plan investment in Myanmar, here is basic information you must know.
Almost 32% of Myanmar's export income comes from natural gas.
Myanmar still has "limited" business trade with international community.
The country is very lucrative for investment in construction, mining, fisheries, and industrial parks as well as serviced apartments.
If you can find a good local guide, your visit will likely be valuable. You might as well get vital piece of information shared by the local to understand their sentiment towards its government and the countries' future.
Here are some …
Myanmar is a "rich" country. During military rule, HUGE gold reserves were confiscated, which will only be returned when they truly become "democratic."
Likewise, Myanmar is abundant at natural resources too.
Myanmar now is supportive of more open political climate. In the past, it wasn't the same – locals were not allowed to talk politics openly; they could be taken away to police stations.
Myanmar, with its abundant of resources, is expected to narrow the "economic gap" with Thailand. Currently, it lags 35 years behind, and without reforms, the gap is unlikely to narrow.
Thein Sein, the country's president, is thought to be the "least" corrupt general. His is committed to reform in order to create a better environment to invest in Myanmar.
Similarly, Myanmar expects Aung San Suu Kyi (daughter of General Aung San) to be the next president. She's already 67, and it's uncertain how long she'll be in power. Nonetheless, people in Myanmar hope that "as long as she lives; she'll represent for the people, and remain in the parliament."
It's unlikely that Myanmar will reverse the reforms, even though some possibility is still there. But the general still feels that the government won't undo the reforms, "or they fear Myanmar could be the next Syria."
In the absence of a better tax system, many businessmen are sensing profits. Myanmar, now more than ever, requires money to rebuild their ruined infrastructure.
They can finance from partnership with China and other oil major in order to develop their natural resources, however, with heavy expenditure by the military for their own lifestyles, and the new capital, it can only stretch so far.