Singapore Company Incorporation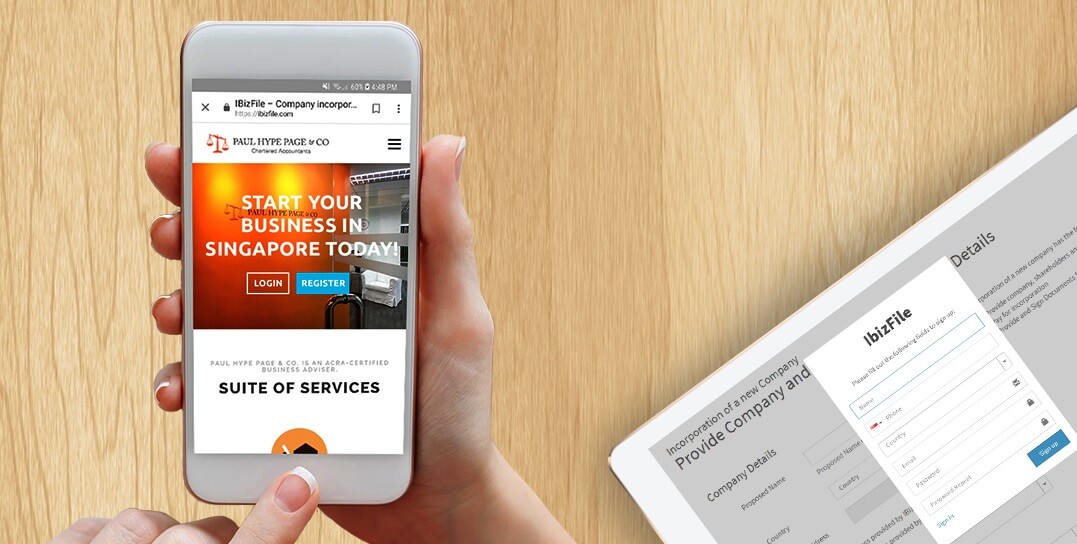 Being the No. 1 corporate service provider in Singapore, Paul Hype Page and Co is the best when it comes to Singapore Company Incorporation.
By engaging with us, you will be assigned with the best in the industry for your Singapore business setup. In Paul Hype Page and Co, we will adhere to all your administration and business needs in accordance with all statutory regulations and requirements, and get your Singapore business Incorporation up and running fast and efficient.
What distinguish us from all our competitor?
YOU DO NOT NEED TO BE PHYSICALLY PRESENT FOR YOUR SINGAPORE COMPANY REGISTRATION!!!
Yes, you read the statement right.
Our state-of-the-art facilities and pending patent ibizfile system mean:
You don't need to go out of your way to visit a lawyer, registrar of oath, official councilor, or any government official in your home country to certify true copies of your identity card or passport. Hence, physical presence is not required with our system
All directors and shareholder are now able to complete signing of documents and all submission via our ibizfile system online
Collection and viewing of all the company incorporation documents can be done online. It's a trusted and secure system that has been tested for years, so there will be no breach of your data.
Before we proceed, please allow us to inform you that incorporation of companies in Singapore is not as easy as you think. Your application can be rejected if you don't fulfill the minimum requirement or standards that has been set by the relevant government bodies.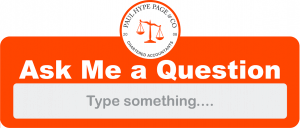 *FACTORS THAT WILL CAUSE YOU TO FAIL IN YOUR COMPANY FORMATION !
Money Laundering in Singapore
Singapore adopts a strict approach to combat money laundering and terrorist financing (ML/TF). This is led by the Anti-Money Laundering and Countering the Financing of Terrorism Steering (AML/CFT) Committee. This comprises the Permanent Secretary of the Ministry of Home Affairs, Permanent Secretary of the Ministry of Finance and Managing Director of the Monetary Authority of Singapore.
How Paul Hype Page & Co conduct this
We at Paul Hype Page & Co adhere to the regulation set by Accounting & Corporate Regulatory Authority (ACRA) and Monetary Authority of Singapore (MAS). Before we incorporate and proceed with your Singapore company registration, it is necessary for us to know who you are through the Know Your Customer (KYC) process. The regulations will assist the relevant authorities in knowing understanding all financial dealings better to monitor any transactions for identification and preventing suspicious transactions.
Under the MAS Act, any institution that fails or refuses to comply with their requirements is guilty and will be liable on conviction to a fine not exceeding $1 million.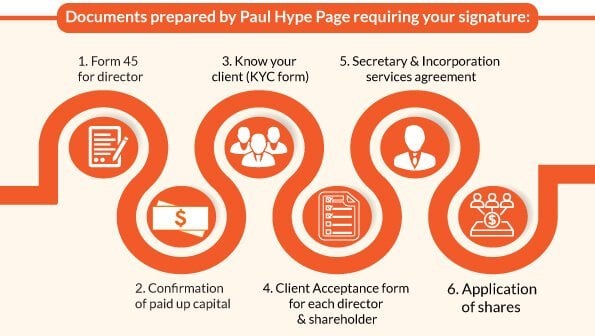 What is Know Your Customer (KYC)
Know your customer (KYC) refers to due diligence activities that all regulated companies must perform to ascertain relevant information from their clients for doing business with them. Everyone who is incorporating a company in Singapore are required to pass the KYC process. This is a necessary measure to ensure that everyone that has a company in Singapore are legitimate entities.
With our ibizfile system, together with the assistance of Dow Jones, the process of conducting a KYC search is easy, effective, and legitimate.
It is important for us to understand who you are. Paul Hype Page & Co has a long-standing history with many reputable clients. With that in mind, we do not want to engage into any businesses with individuals and/or companies that will tarnish the image of this company, the image of Singapore, and the country that our potential clients hail from.
With recent developing news that involves money laundering, we have become more cautious. The worldwide case of the 1 Malaysia Development Berhad (1MDB) scandal in Malaysia has taught many institution to be more aware of their customers.
In Paul Hype Page & Co, we believe in having the 'RIGHT CUSTOMERS', and we strive for the continuity of it. This will ensure continued growth for us and for your business.
When client due diligence is required
Client due diligence is required when an institution covered by AML and Countering the Financing of Terrorism (CFT) regulations enters a business relationship with a client.
This process applies not only to Paul Hype Page and Co's new clients, but also to existing clients to ensure that records remain up-to-date and relevant.
Documents required for the due diligence process
Passport and/or NRIC
Utility bills, bank statements of individuals (local or foreign address)
Details on the business and ownership structure
Information from other regulated persons to help verify the identity, ownership and control structure of the client
Advantage that comes with implementing KYC
Safeguarding your interest as a client of Paul Hype Page and Co.
Preventing scammers from participating in any malicious activities that may affect your business
Combating criminal acts, i.e. money laundering and terrorism activities
Ensuring the safety of your company's assets
Avoiding legal, tax and reputational issues
Establishing your credibility with banks in Singapore
The Process to a Successful Incorporation
Propose and reserve your company name in Singapore. However, ACRA will reject a proposed company name if,
It is identical to another existing Company Name
It is undesirable
It is similar to an established name or trademark
Prepare your Singapore incorporation documents
Register your company with ACRA
Assist you with opening corporate bank accounts in Singapore
Submit an electronic Certificate of Incorporation
Obtain a company/branch office Business Profile extract from ACRA
Create minutes of the first board meeting
Create and keep in safe custody the company seal or company/branch office rubber stamp and pay the relevant government and professional fees.
Typically, the process to have your company up and running takes about 24 – 72 hours. However, that will depend on how fast we are given all the documents required. Company registration might take longer if,
The company is a corporate entity
Identity card/ passport / corporate ID failing the required risk assessment test
Insufficient documents presented
Expiring of documents in iBizfile after 72 hours
DID YOU KNOW THAT A NEWLY INCORPORATED COMPANY IN SINGAPORE DO NOT NEED TO PAY TAX?
Here's why…
Singapore offer a Start-up Tax Exemption Scheme which allows new offices to claim full tax exemption. The amount is up to SGD$100,000 on qualifying expenses for the first 3-years of tax assessments.
Who Can Incorporate A Singapore Company
Foreign individual
Foreign company
Local resident
Minimum Requirements for a Singapore Company Registration
Shareholder (individual or corporate)
Local Resident Director
Company Secretary
Initial paid-up share capital of at least $1
A physical Singapore registered office address
Types of Singapore Company Setup
 Incorporate a Singapore Company – Foreign Individuals
Applicable to foreigners who are equipped with years of management skills, formal tertiary education and having met the minimum salary requirement. An EP can be applied with the Ministry of Manpower (MOM).
Also known as an Entrepreneur Pass. This is for foreign entrepreneurs who are actively involved in the business operations and who do not have a formal tertiary education. Applications can be made with MOM. Approval of this visa is on a case-by-case basis.
P/S: If you want to incorporate a company as a sole proprietor or partnership entity, you will not be eligible for this visa.
A local resident based in Singapore must act as your local nominee director, with a local residential address. This is applicable to foreigners who do not want to relocate to Singapore, and those not involved in the daily operations of a business.
Representative Office with Business Visa
A good exploratory option for foreigners to embrace the business opportunities in Singapore and within the region. Businesses signed within companies in Singapore can enjoy the privilege of banking and trading in Singapore.
Incorporate a Company – Foreign Company
Whether you wish to relocate to Singapore or stay where you are, you can incorporate a Subsidiary Company. When the Parent company incorporates a Subsidiary Company in Singapore, the later will be regulated as a local company under the Singapore Companies Act.
Foreign Subsidiary Incorporation
This entity shares the same provisions as other local companies in Singapore, even though the development of the company is foreign and separate.
Foreign Branch Incorporation
If you do not want to incorporate a local company in Singapore, you can still carry out your business activities by registering as a Foreign Branch. This entity is an extension of the parent company, and it is not considered a legal entity that is separate from the parent company. This entity will not have a board of directors or shares.
Foreign Representative Office (RO) Company Registration
A RO do not have a legal status but is merely an administrative arrangement. It is primarily designed for non-commercial activities. A RO is unable to carry out any profit generating business activities in Singapore.
Different types of Company setup in Singapore:
(Recommended) Private Limited Company
Limited by shares and is a separate legal entity from its shareholders. It is recognized as a taxable entity.
Sole Proprietorship
A business entity owned by one person.
Partnership
Two or more individuals carrying out a business. Assets and returns are typically shared internally, although the amount may differ.
Limited Partnership
A business owned by two or more individuals. At least one must be a General Partner, and one a Limited Partner.
Limited Liability Partnership (LLP)
Each partner's own liability is generally limited.
What is the added value you get with us
As Singapore's NO. 1 company incorporation service provider, our dedicated Corporate Specialists are here to guide you through the entire Singapore company incorporation process.
We have 3 physical offices located in Malaysia, Indonesian and Singapore. We also have a virtual office in Korea.
That means, coming in with Paul Hype Page & Co, do not only open you to the Singaporean client base, but open a possibility of conquering the Association of Southeast Asian Nations (ASEAN) region.
With 3 other offices in the Association of Southeast Asian Nations (ASEAN) region, we can guide you to venture your business into that region.
In ASEAN, it all about personal relationship. Hence, our dedicated and friendly staffs at Paul Hype Page & Co will provide you with personalize and private consultation if you need help with matter such as,
Banking within your jurisdiction
Business liaising with the government department
Business license applications
Emailed documentation of your addresses matters on your residency, financial background from your country of origin
How our Physical Presence Will Help You to Save Tax and Consider Tax Evasion
A key consideration for setting up an offshore company in Singapore is the corporate tax rates but Paul Hype Page & Co has a distinct advantage because with our physical office and staffs. We offer the following services to ensure that you are TAX Compliance:
Domiciliation Services
Services Office with REAL staffs running your operation
Registered Agent Services
WE WILL BE THERE FOR YOUR CHALLENGES AFTER INCORPORATION
Challenges you might face being a business owner in Singapore includes:
Regulations
To keep up with the regulations in Singapore is a common pitfall for many new foreign businesses.
Annual Meeting
A local resident director who does not make sure an annual general meeting is held and the annual return is filed with ACRA, can be summoned to court.
Obtaining Work Passes
Non-nationals who wish to reside and work in Singapore need a valid working pass to do so.  Labour legislation imposed by the Ministry of Manpower (MOM) have made it more difficult to obtain a working pass.
High Operating Costs
The cost of opening and running a business in Singapore is relatively higher than other Southeast Asian countries. Limited land also contributes to high rental costs for offices or retail space.
Labour Shortage
The government's strict employment limits on foreign workers can make it difficult to bring in manpower from other countries.
Culture
Being a country of multi-ethnic society, it is vital that a newbie appreciate and understand all the many different customs and traditions that could impact the Singaporean business culture and etiquette.
Conclusion
In Paul Hype Page & Co, we will help you to,
Get timely updates on the status of your documents and proposed suggestions
Simple, virtual services that meet industry standards
Electronic accessibility through our website
Find the best prices, required licenses, check on common practice and report any advantages
Help you make structured decisions about your company
Help you benefit from our years of business activities and compliance experience