Definition of an Office Supply Company
An office supply company is a company which provides all the supplies to be regularly used in offices by businesses and other organizations. Office supply companies do much to serve offices and facilitate their activities. Important office supplies include expendable items which are used on a daily basis such as paper clips, sticky notes, staples and staplers, and hole punches among others. Most office supply companies are not restricted to such items. In most cases, they also deal in larger and bulkier equipment which are necessary in offices. Such equipment includes computers, printers, photocopiers, fax machines, and cash registers among others. The largest and most comprehensive office supply companies do not stop at such equipment because they also provide offices with necessary office furniture. Among the office furniture provided by such companies include cubicles, chairs, filing cabinets, and armoire desks.
The office supply industry is one which has recently been experiencing much growth and an influx of many new businesses. Many office supply companies have also expanded to work with copy centers. By doing so, they are able to facilitate the creation and printing of important printed business material such as business cards. They are also able to offer customers high-quality printing and binding. Some other office supply companies, meanwhile, opt to work with businesses which provide services for offices such as shipping, packaging, bulk mailing, and other similar services which are of benefit to offices.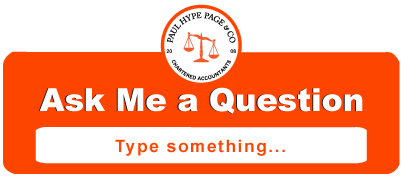 Why One Should Start an Office Supply Company in Singapore
Starting an office supply company in Singapore provides numerous advantages to the business owner. Among the advantages which the office supply business provides is that of business flexibility. The business owner will have flexibility in business operations as well as the business's customers. The owner of the company will not be tied to a single business partner because the owner will be able to provide the office supplies to any number of office equipment users within Singapore. This flexibility with regard to customers will do much to increase the likelihood of the success of the business.
Office supply companies based in Singapore also have much ability to gain traction with current and potential customers. This is because the office supply business of Singapore is one which has been growing at a rapid rate. Due to the increase in the number of developed offices in Singapore, office supply companies in several parts of the country have been able to expand their customer base and make the office supply business a more financially viable option. Furthermore, the expected establishment of more offices across Singapore in the future will lead to a need for more equipment as well as the replacement of older equipment. This would therefore mean that the office supply business will continue to experience a period of economic growth in the near future.
On a related note, perhaps you have become interested in starting an office supply or any other company in Singapore. We at Paul Hype Page & Co can be of service to you if you have. We will work with you in order for you to fully understand and complete the process of company incorporation in Singapore. Once you have finished using our services, your new Singapore company will have been incorporated according to the company laws of the country.
How to Start an Office Supply Company in Singapore
Every country has its own challenges which require new business owners to carefully navigate the unpredictable and sometimes difficult to understand business environment. Similarly, the business environment of Singapore presents challenges to prospective office supply company owners. However, by following certain steps, such an owner will be likely to experience much business success through the ownership and operation of an office supply company in Singapore.
The first step to be taken when starting an office supply company in Singapore is that of preparation to own the business. Having a viable business plan ought to be the first step to ensure the success of the business. Once a suitable business plan has been created, several other steps are to be taken.
The next step is that of registration or incorporation of the Singapore office supply company. Some who are unsure about the details of Singapore company incorporation might choose to work professional on the guidance of company registration in Singapore. Starting an office supply company in Singapore requires the usual process of company registration with the Accounting and Corporate Regulatory Authority (ACRA) to be completed before the business owner is permitted to operate the business in the country. All of the necessary details about the company are to be made available to ACRA in order for the company to be officially incorporated. Some of the company's details that you will be expected to provide include the company name which must have been reserved and approved by ACRA as well as personal information about the company's directors and shareholders.
At this point, the next course of action to be taken is that of opening a corporate bank account. This bank account will do much for the financial welfare of the company. The company owner may also choose to work with people who are experienced in matters related to taxation in Singapore in order to benefit from any tax advantages which may be claimed by the company as well as reduce the total tax burden of the company in a manner which is in accordance with the existing tax laws of Singapore.
Once everything is ready and the company has been completely registered, it will have every right to operate in Singapore. During the initial phase of business operations, the new Singapore-based office supply company ought to select suitable people to serve as key stakeholders in order to help the business grow and thrive. The company will have to hire employees to help in the supply and management including its daily operations.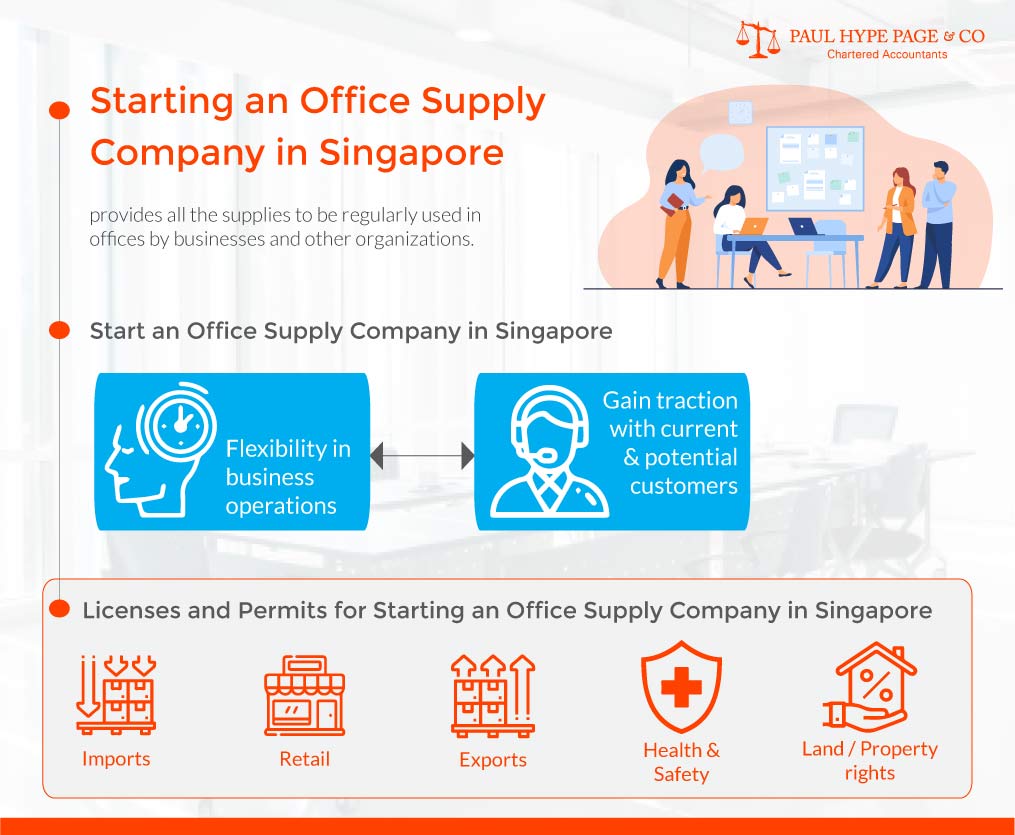 Licenses and Permits for Starting an Office Supply Company in Singapore
Starting an office supplies company in Singapore will require appropriate compliance with licensing standards and procedures of the country. Some of the licenses and permits required related may include those related to retail, imports, exports, health and safety, and land or property rights. It is always advisable to remain duly updated about business licensing requirements in Singapore so that the business can be run in the most suitable manner possible.
It might not always be easy to obtain any required business licenses or permits in Singapore. Some might not have fulfilled government requirements even if they believe they have done so. However, we at Paul Hype Page & Co can ensure that such will never be the case for you. We will provide you with assistance regarding all of the existing licensing requirements of Singapore. Should you require us to do so, we will also contact any authorities for further information with which we can provide you regarding Singapore business licenses.
Starting an Office Supply Company in Singapore FAQs
What are the leading office supply companies in Singapore today?
Tiwi
2020-06-22T12:29:22+08:00
There are a number of office supplies companies in Singapore which have emerged as the country's leaders within the industry. Some of Singapore's leading office supply companies today include Stationery World, Lyreco, Evergreen Stationery, Home n Office, LTC Office Supplies Pte Ltd, and Boon Lay Stationery.
Is it possible for office supply companies in Singapore to refuse to work with copy centers or other Businesses?
Tiwi
2020-06-22T12:28:34+08:00
Although many office supply companies in Singapore work with copy centers or other related businesses, such is not a requirement. Companies which refuse to do so might have valid reasons for this refusal. Among these reasons may include cost, division of profits, and amount of control possessed over the business.