Many IT entrepreneurs based in Singapore combine corporate tax planning with the low tax rates which exist in the country to reduce the amount of tax money which they must pay. The use of a tax-effective supply chain structure has also served many a Singapore-based IT entrepreneur well for the purposes of corporate tax planning.

Many multinational companies, particularly those operating in the digital economy, have made use of global supply chain structures as a method to manage their cross–border operations as well as to minimize their global effective tax rates. The same is also true for businesses of information technology (IT) entrepreneurs. A thorough understanding of the value drivers not only assists IT entrepreneurs to protect and enhance the values of their businesses; it also can lead to significant cost savings without the legal risks associated with hiding or under reporting of income. 
Singapore is a preferred option for business by IT investors and entrepreneurs from various parts of the world. There are many reasons why investors prefer Singapore to do business. Some of the reasons include the ease of starting and running a business in Singapore, the country's favorable taxation system, the country's large port and strategic location relative to other Asian countries, and the country's eager embrace of technology. These factors as well as several others have served to make IT entrepreneurship in Singapore viable and profitable. 
IT entrepreneurs are on the rise due to the vast interconnection and networking. As many people globally have access to the Internet, IT entrepreneurs thus have higher chances of increasing their market base. Internet accessibility in Singapore is constantly increasing; therefore, IT entrepreneurship in Singapore is likely to grow at a rapid rate. 
Singapore is home to some of the leading software developers in the Asia-Pacific region. Due to the fact that most businesses and companies rely on websites and applications to make their services and products accessible to a larger number of people, it is thus essential for software to be appropriately developed. Some of the leading software developers of Singapore include Cyber Infrastructure Inc., Wasko Software, and Octal IT Solution among others.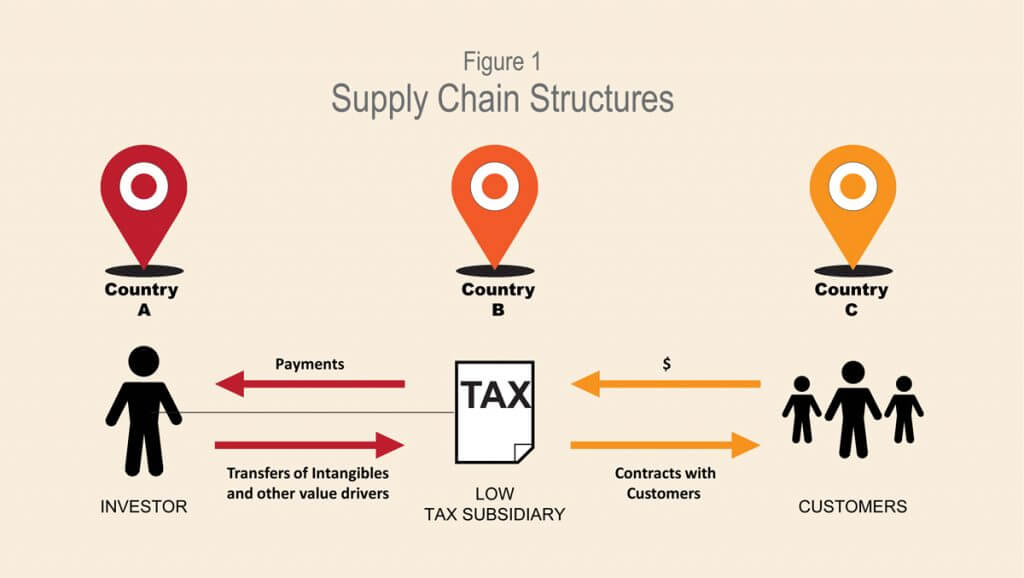 Taxation and IT Entrepreneurship
The most important thing while setting up any entrepreneurship business is understanding its taxation plan. IT entrepreneurship is not an exemption to this. Singapore has a notably affordable tax system which imposes corporate taxation at a flat rate of 17% with some advantages such as tax incentives and tax exemptions which are granted to startups. Singapore also only taxes on profit and not interest and dividends. This concept is known as the single-tier tax system, 
Corporate tax planning helps in the reduction of effective tax rate. It is a suitable alternative for companies which need additional revenue through a reduction of how much tax they are to pay. Its advantages include the creation of additional profits as well as an increased ability to compete with other companies. 
IT-related companies of Singapore manage their taxation structures in very specific ways. Assuming that a multinational IT company establishes a branch in Singapore and that this branch of the company holds most of its assets, performs most of its business functions, and bears most of its risks, if these assets are later transferred to a principal company at a market price, then the company's primary entrepreneurs will retain their status as shareholders. These shareholders will earn revenue through the dividends, which remain untaxed in Singapore, to which they are entitled. Furthermore, the company will still be able to contact the clients and continue interacting with the business directly. Furthermore. the customers will still be part of the larger company, which means that they will be dealing with the principal company directly. Utilization of this structure of corporate tax planning can lead to increased income by IT companies in Singapore. 
A tax-effective supply chain structure is used by many IT companies. It relies on the internationally accepted standards which causes profits to be attributed to group entities based on assets used, functions performed, and risks assumed. As such, if key assets, functions, and risks are centralized in a low–tax environment, then profits related to the value chain would also follow, thereby reducing the overall effective tax rate of the business. Such a centralization strategy has many commercial benefits such as synergy, efficiency, better risk management, and the associated tax benefits. Although tax saving is one of the reasons for centralization, IT entrepreneurs who choose to do so often also improve their pre-tax earnings as this approach allows them to lower costs through synergy and improved efficiency. Risks can be better managed through a central location by those who specialized in such function. For these reasons, a tax–effective supply chain structure has been popular and will remain so for the foreseeable future in Singapore as well as globally.

Technical Tax Considerations
Expansion of a Singapore IT company abroad may play a role in how it is to be taxed. Depending on the country to which the company intends to expand, it might be considered a resident of that country if its management and control lie in the country to which it has expanded.  
Singapore taxes the income earned from contracts with customers when the income is repatriated to Singapore. A certain amount would have to be repatriated to meet the operational costs of the Singaporean company; this amount minus any tax-deductible expenses, would be taxable in Singapore. Nonetheless, Singapore has one of the world's lowest taxation rates on both personal and corporate systems even though this type of income is subject to taxation. 
However, corporate tax planning has certain disadvantages. One of the major disadvantages of corporate tax planning is its complexity. Many do not understand the methods of proper corporate tax planning. The other is that taxes charged may be owed on revenue before one may receive payments. Despite this fact, the use of the accrual basis might be favorable for companies which trade with fewer receivables and more payables. 
There is a risk that the principal company may become taxable in the countries in which the customers are located if it is found to have a taxable presence in those countries. Should such happen to be the case the case, profits that are attributable to the company as a whole are taxable in those countries. The tax risks of the principal company would have to be managed using the large network of Singaporean tax treaties in order to secure the tax benefits of the centralized supply chain structure. 
Corporate tax planning is useful for minimizing expenses related to taxation. However, it might be difficult for some to understand how to go about corporate tax planning when starting a company. Therefore, utilizing the services of a professional consultant who knows much about corporate tax planning will help anyone understand more about corporate tax planning in Singapore and thus simplify the process. We at Paul Hype Page & Co offer professional tax planning services as well as solutions related to corporate tax planning which will serve to significantly reduce your company's overall tax bill.