Ever thought of the steps to take for setting up a company in Singapore? Starting a business is never an easy thing to do but here is what you need to know

Starting a business is never an easy thing to do, not even when you have gathered all the financing you need. However, in some places on Earth, things go much smoother than in others and that is precisely what attracts hundreds and hundreds of entrepreneurs to those countries. Like Singapore for example.
Singapore is the world leader when it comes to the ease with which almost anyone can go through the entire company registration process. With a few hundred dollars and a lot of ambition, you will become the owner of your own business in one of the richest and most business-friendly countries in the world. Singapore company incorporation is also among the easiest processes in the world. If you want to find out more about this, then do read on.
Why Singapore Is Such a Desirable Business Destination
Incorporating a company in Singapore is an option many foreign investors seek because of how easy and hassle-free the process is. In fact, company formation can take place in as little as 24-hours! Within a day you could be the proud new owner of your very own business. Singapore's corporate tax rates are also among the lowest in the world, which is a big motivating factor for many investors. That is what makes Singapore such a sought after business destination. Company incorporation service providers, like Paul Hype Page, can make the process an even smoother transition for you.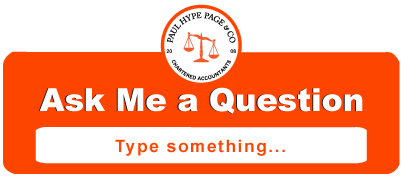 Registration of Company Singapore: The Main Steps to Take
The first thing you will have to think of when it comes to registration of business in Singapore is whether or not you will want to be there to run it as well. This is essential because it will determine which of the routes you will have to take with the entire registration process.
If you do not want to run the business yourself, then bear in mind that your business will have to be managed by someone who has this right in Singapore. Thus, you will have to find someone whom you can completely trust with these matters. You would need a appoint a locally resident director as part of your business set up. You may have as many directors and shareholders as you like, as long as at least one person is locally resident. Also, bear in mind the fact that although you may not have the right to live in Singapore (and thus, to run your business from there), you can still visit it as anyone else, which means that you can regularly check on your employees there.
If you want to take this route, then the first step you will have to make is to acquire a SingPass. You can do this online or at special kiosks. With this SingPass, you will have to go to the official website of ACRA (the Accounting and Corporate Regulatory Authority), BizFile. This is where you will file your registration request, together with your request for a particular business name. Usually this application costs somewhere around S$65 (but this can vary, according to the type of organization your future company will have). Moreover, the registration process may be done in a few minutes if everything goes alright. As part of your registration process, ensure that you have a registered address ready. P.O Boxes cannot be used as a registered business address, but residential addresses are allowed. You would also need a prepare a strong business profile, and the necessary paid up capital required.
Once your business has been set up, you would then need to open a corporate bank account for all your business transactions. You would also need to appoint a local company secretary to handle all your business compliance matters. At Paul Hype Page, we can assist you with your nominee director service and corporate secretarial needs as part of our business solutions.
Also, another thing you will want to keep in mind is related to the fact that you will have to select the form of organization for your business: Limited Liability Partnership, Sole Proprietorship, Company Limited by Shares, and so on. This is extremely important because in case of bankruptcy it will determine whether or not you and the other directors will be liable to pay with personal assets.
As you can see, register a company in Singapore is much, much easier than it is in many other places of the world (maybe even easier than it is in your country). In addition to this, Singapore has a lot of laws that will protect entrepreneurs such as you and this is precisely what makes this country so appreciated by businessmen and businesswomen from all over the world.
Read about The Requirements of Company Incorporation in Singapore here 
Work Passes You Need in Singapore
On the other hand though, if you will want to run the business from Singapore, then you will have to get some sort of pass that will allow you to live, work and do business there. For entrepreneurs, this is the Entrepreneur Pass, also known as EntrePass, and receiving it usually takes up to 6 weeks. To apply for an EntrePass, you will have to send a special application form to MOM (the Ministry of Manpower), which can be done by sending it at any SingPost office that will collect all the applications and send them further on. If you are successful with this application, then you will receive your EntrePass which will be valid for two years. From this moment on, the registration process route will be like the other one and you will have to send your details to BizFile.
Do bear in mind that if you want to take the first route, all of the shareholders, directors and secretary in your future company will have to be holders of one of the following: NRIC, Employment Pass or Dependent Pass. In case you or they do not hold any such pass, you can still register a company in Singapore with the help of a specialized agency that can do this for you.