The incorporation and registration of a Singapore business by a foreigner who is a business owner requires possession of an Employment Pass as well as the opening of a corporate bank account.
The highly urbanized nation of Singapore is one of the world's leading financial centers. Therefore, it should come as no surprise that many foreigners are interested in starting a business in Singapore. Singapore is also among the world's wealthiest countries. According to the International Monetary Fund, it has the third-highest per-capital income among all the world's countries, only trailing Qatar and Luxembourg. Arguably even more impressive is the fact that Singapore is one of the least corrupt countries in the world. To top it all off, the World Bank ranks Singapore as the second-easiest country in which business can be conducted. Therefore, having taken all of this information into consideration, Singapore should be a leading option for foreigners who plan to start a business abroad.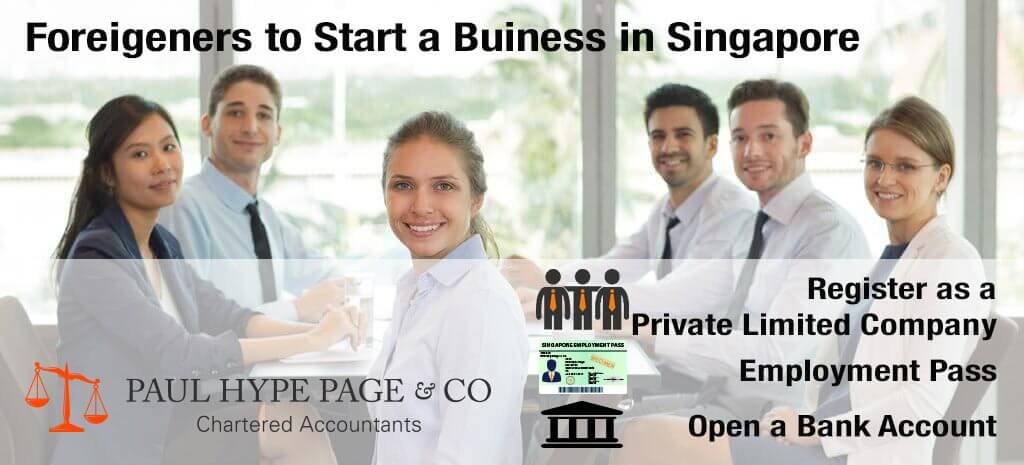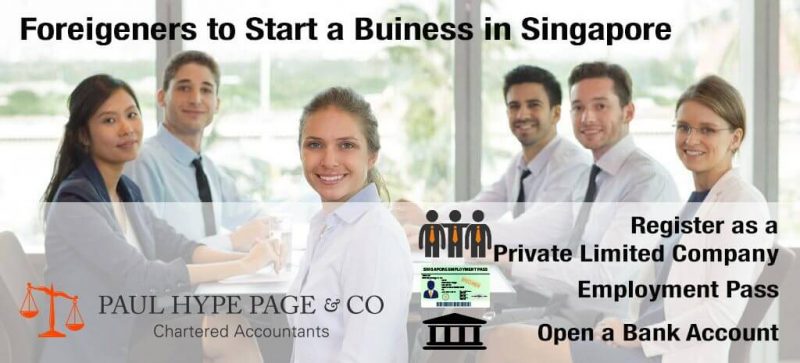 Incorporation of a Singapore Company
Before a foreigner can begin the operation of a Singapore company, the company must first be incorporated. Most of the incorporation process is the same for both locals and foreigners alike. The following are some of the requirements before a Singapore company can be incorporated: the company must have a registered address in Singapore and an approved name, it must have a number of shareholders between one and 50, the proposed company must have paid-up capital of at least S$1, a resident director must be appointed, and a company secretary must be appointed before six months pass from the date of the company's incorporation.
Foreigners who intend to start a business while living in Singapore will also need an Employment Pass (EP). The EP is a work visa that gives its holder the right to work and live in Singapore. Details about the EP will be discussed in the following paragraphs.
Employment Pass
Foreigners who would like to be present in Singapore to be in charge of the company's business operations are required to apply for an Employment Pass (EP).
This pass can be received from the Ministry of Manpower. The EP is a work visa which is intended for foreign professionals, managers, executives, specialists, and professionals. It allows them to live and work in Singapore.
According to the Ministry of Manpower, there are certain criteria which must be fulfilled by an EP applicant before the applicant can receive the pass. The applicant must already have received a job offer in Singapore. The applicant must also earn a fixed monthly salary of S$4,500 or more; however, this figure is increased for applicants who are more experienced. EP applicants must also work in a job which is managerial, specialized, or executive. One who applies for an EP must also have suitable qualifications. Such qualifications are defined as professional qualifications, specialist skills, or a degree from a university of sufficient quality. Nobody from any nationality is prohibited from applying for an EP.
Every EP application is assessed individually and on its own merit. Various criteria are used by the Ministry to determine if an applicant will receive the EP. Some of the other criteria taken into account include employment track record and overall skill set. This means that not every applicant who has the necessary qualifications will have their EP application accepted. Similarly, some applicants who might not be as qualified as others might have theirs accepted.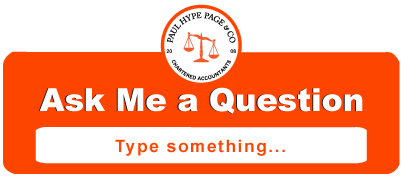 Opening a Corporate Bank Account in Singapore
Opening a corporate bank account in Singapore is a simple and quick procedure. Foreigners who intend to start a company in Singapore are advised to do so. It is crucial to choose a bank which offers corporate accounting features which fulfill the banking needs and business purposes of the company. A corporate bank account can be opened at any commercial bank in Singapore. Most are foreign banks; however, some are local banks. The foreign banks can be further divided into offshore banks, whole banks, and foreign full banks.
Certain documents are required when opening a corporate bank account in Singapore. These documents include the following: a certified copy of the certificate of incorporation; a certified copy of the company's memorandum and articles of association; completed and signed corporate bank account forms by a recognized bank; proof of the directors', signatories', and ultimate beneficiary owners residential addresses; a certified copy of the company's business profile, to be obtained from the Accounting Corporate and Regulatory Authority (ACRA); and a resolution from the board of directors approving the opening and signing of the account. Foreigners who open a corporate bank account will also need a certified copy of their passport.
Company Directors in Singapore
One of the requirements of a company to be incorporated in Singapore is that a company director has to be appointed. There are certain criteria which must be fulfilled by one who is to be appointed to this important position. According to Singapore's Companies Act, a minimum of one of the company's directors is required to be a Singapore resident. ACRA defines this to mean that the director's primary location of residence is somewhere in Singapore. This does not mean that the director has to be a Singaporean citizen. Permanent residents, EP holders, and Entrepreneur Pass (EntrePass) holders are also regarded as residents if they have a residential address in Singapore.
Another point to note is that the minimum age for one to be a director of a company is 18, while the maximum age is 70 unless the director is reappointed during the company's annual general meeting. Certain people are also ineligible to become company directors in Singapore. These people include the following: those convicted of crimes linked to fraud or dishonesty, those who have officially been disqualified by a court, those deemed to be mentally or physically unfit to carry out the duties of a director, undischarged bankrupts, those who have a minimum of three High Court orders compelling compliance under the Companies Act within a five-year span, and those who have been convicted for three or more years due to violations of the Companies Act. Those who are ineligible must inform the company of this fact. The company will subsequently let ACRA know about it.
A Singapore company director is tasked with some extremely important duties. Two of these are statutory requirements. They are the organizing and holding of the company's annual general meetings, as well as the filing of the company's annual returns by the specified due dates. During these meetings, other directors are elected, auditors' remuneration is calculated, dividends are declared, and the company's balance sheets and accounts are analyzed. Private limited companies in Singapore do not necessarily have to hold annual general meetings if their members agree to such a decision through a resolution. However, such a company is nevertheless required to file annual returns.


Shareholders in Singapore
Every company in Singapore must have shareholders. Shareholders are those deemed to own the company. Shareholders invest in a company with a view to profit from their investment through dividends or the company's financial success.
At the incorporation of the company, the person who starts the company has to decide how many shares are to be issued, who will receive them, and how many shares each shareholder will receive. The percentage of total shares owned by a shareholder is equivalent to the percentage of the company owned by the shareholder. Share ownership can be tracked by the use of share certificates. Share certificates are issued to shareholders. The larger the company, the more shares it is able to issue.
In a Singapore company, shareholders are granted certain powers and rights. Shareholders are allowed to attend general meetings and vote to elect members of the board of directors. They may also propose resolutions and vote on them. Shareholders may also share in a company's profits, which they receive through a dividend. The company will pay the dividend in a manner proportional to the number of shares which each shareholder holds. Should the company be closed, the shareholders will receive any assets left over after all of the company's costs and debts have been paid.
According to the law, shareholders may also approve auditors for or remove directors of the company, make decisions regarding provisions in the company's constitution, and veto certain forms of capital reduction if the company is a public one. Minority shareholders are also legally protected. They have the right to information about the company's affairs, the right to fair treatment, the right to take active roles in the company's general meetings, and any others rights they are granted in the company's constitution.
Conclusion
Many foreign entrepreneurs who believe that they can live and work in Singapore comfortably will start a business in the country. In order to succeed, it is essential for them to understand the cultural differences that cannot go unnoticed of before setting up a company. They must also understand the advantages and disadvantages of starting a business in Singapore. Most importantly, they must be aware of the business laws which govern Singapore companies and how they can achieve the most success within the limits of the law. Entrepreneurs who have a clear business plan and execute this plan correctly will discover that the financial rewards and personal satisfaction that come from successfully running a Singapore company are immense.
We at Paul Hype Page & Co will help you to:
Get timely updates on the status of your documents and proposed suggestions
Receive simple, virtual services that meet industry standards
Obtain electronic accessibility through our website
Find the best prices for required licenses
Check on common practice and report any advantages
Help you make structured decisions about your company
Help you benefit from our years of business activities and compliance experience
What Are The Guidelines For Foreigners to Start a Business in Singapore FAQs
Can those ineligible to become company directors ever become eligible again?
Tiwi
2020-06-24T16:52:57+08:00
Certain company directors who are ineligible may potentially become eligible again at some point in the future. Those who are ineligible because they have three or more High Court orders compelling compliance under the Companies Act within a five-year span will once again be eligible once enough time passes that the preceding no longer applies. Should those who are ineligible because of a lack of mental or physical capacity ever regain this capacity, they too will regain eligibility for director status. 
Can any bank be used to Open a Corporate bank account in Singapore?
Tiwi
2020-06-24T16:52:11+08:00
There are no restrictions which are currently imposed in Singapore which regard the banks to be used for the opening of a corporate bank account. Therefore, any bank in Singapore may be used for such a purpose.