Will Tax officer knock on my doors if I registered a Singapore company for my online business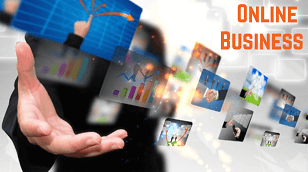 What does the rise of digital economy mean when you are registering a Singapore company in low tax jurisdiction systems?
The growth of e-commerce and Internet usage has been nothing short of breath-taking over the last fifteen years: according to the World Bank, in 2009, roughly 27% of the world's population – almost 2 billion people – used the Internet, each one a potential e-commerce participant. In 2012, one online social network – Facebook – boosted over 100 million members throughout the world. The majority of traditional 'brick and mortar' businesses in many countries now have website that provide at least informational services while many others offer a host of e-commerce goods and services and have transformed into so-called 'click and mortar' businesses.
This ease of accessing distant markets facilitates remote economic activity. For example, a small online business in Singapore can sell it goods or services to an International audience simply by posting a web page that can be viewed by customers located anywhere in the world, as long as the customers have access to the Internet. The increase in remote activities creates problems for national, state, and local tax authorities that may have difficulties imposing (or enforcing) their taxes on economic activities that place outside of geographic jurisdictions.
What are the factors you should be aware so that you unnecessary guests like tax officers do not come knocking on your doors one day?
The effectiveness of a Singapore registered company's tax structure depends to an extent on the taxation rules in the home country.
A properly Singapore structured company in Singapore should have its own management and control that would ensure that the company could not be treated as a resident of the home country.
This is an important consideration particularly for IT entrepreneurs based in Australia, where a company that is incorporated in Singapore can still be considered an Australian company if the management and control of that company remains with the IT entrepreneurs in Australia.
An anti-avoidance rule, known as the controlled foreign company (CFC) rules in the countries of the IT entrepreneurs may seek to tax the profits in the Singaporean holding company and principal company before these Singaporean companies distribute their dividends to the IT entrepreneurs. This aspect has to be managed by relying on the exceptions that are provided for in CFC rules in the IT entrepreneurs' home countries.
For IT entrepreneurs in  Australia, income of the principal company would qualify for an exemption under the CFC rules in those countries as it earns income from active business.
Singapore taxes the income earned from the contracts with customers when the income is repatriated to Singapore. A certain amount would have to be repatriated to meet the operational costs of the Singaporean company – this amount, less any tax deductible expenses, would be taxable in Singapore.