A SLICE OF HERITAGE AT A PERANAKAN SHOPHOUSE
Your culinary adventure starts the moment you open the doors of our conservation house.
Nestled at the heart of the city and boasting a charming Chinese Baroque architecture, our elusive dining haven embellishes a unique Peranakan experience to those who set foot within.
Its rustic charms present an experiential journey, curating an atmosphere that's made for building connections.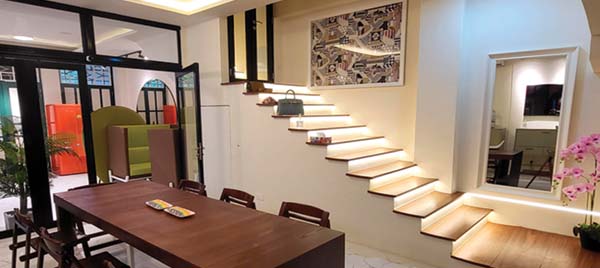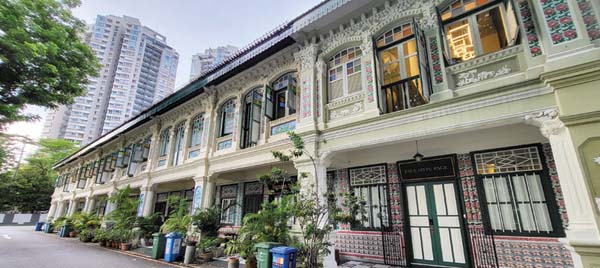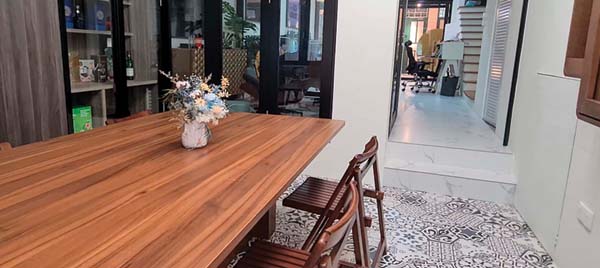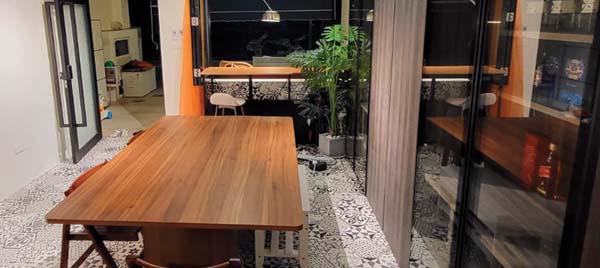 Take your pick from a comfortable indoor seating to a breezy alfresco dining setup at our cosy outdoor patio.
The space is integrated with an alluring bar counter, setting the stage for a private dining experience that's promised to be ingrained in your memory for decades to come.
Cheers to good food, drinks, and memories at our conservation shophouse.
A GASTRONOMICAL PRIVATE DINING EXPERIENCE
THAT'S AUTHENTIC TO THE SOUL

Come hungry & give your bellies a treat as chef Den pours the Korean influence into his greatest hits. Slicing up the intricacies of Korean cooking based on his time in Korea and mentorship with Master Hwang, we're sure you'll reach out for more.
Marrying the Chinese & Korean cultures into his dishes, your taste buds are in a ride. Be transported to Korea as you bite into the deep flavours of Chef Den's dishes.
Savour each and every of his unique Chinese-Korean fusion creations and we'll let his 22 years of experience in the culinary world speak for itself. It's a feast for the eyes and tummies so 'Mani Mogo'!
Here's an inside scoop of our private dining experience:
YOU'RE INVITED TO JOIN OUR
PRIVATE DINING EXPERIENCE
For enquiries and reservations, contact +65 96585185 or email manimogo@tantoo.io
Each booking requires a minimum of 6 people and up to a maximum of 10 people.
We operate from Tuesday to Saturday.
Bookings are confirmed when guests make the full payment by internet bank transfer or through the DBS PayLah! or PayNow app
Pre-payments are not refundable if guests cancel less than 7 days before the booking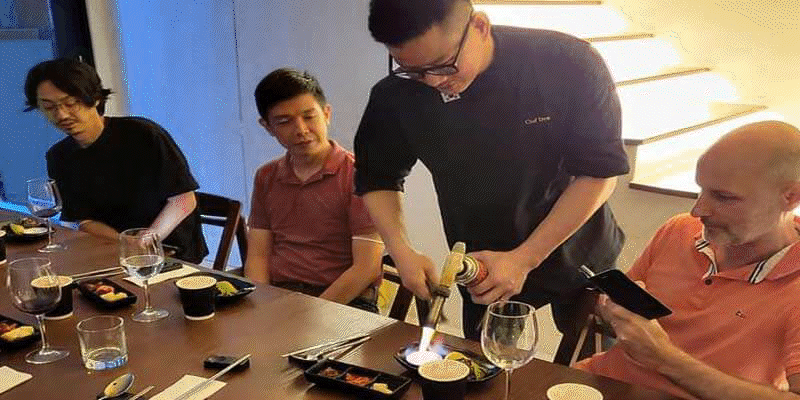 We would appreciate if you would observe the following house rules:
The start time for dinners is between 6.30pm to 7:30pm.
Unfortunately, we cannot admit guests to the venue before the agreed start time. Please ensure all guests are informed of this to avoid inconvenience.
Dinner ends at 10pm regardless of the actual start time, which may be delayed if guests are late.
Children aged 8 and above are allowed. We regret that we are unable to host children of a younger age.
Please remove your shoes and leave them outside the door before entering the house.