CORPORATE TAX IN SINGAPORE
Many investors choose Singapore to start their company as the country is a tax haven jurisdiction. The low corporate tax rate of 17% and business-friendly taxation policies make Singapore an attractive destination for businesses.
Singapore companies do not have to pay corporate taxes to tax authorities of more than one country the use of double taxation agreements (DTAs) with over 80 countries where Singapore firms can claim.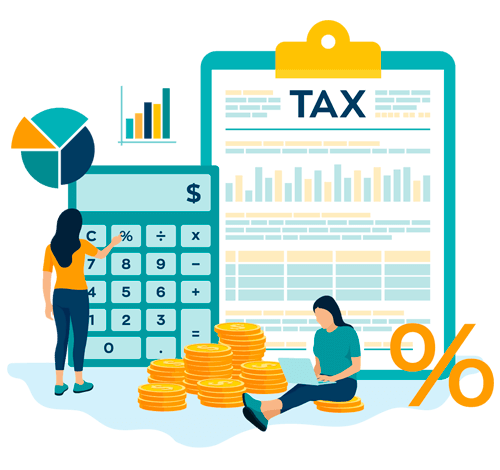 TYPES OF CORPORATE TAX IN SINGAPORE & THEIR RATES
Find out the corporate tax rates below.
| | |
| --- | --- |
| Type of corporate tax | Tax rate % |
| Headline Tax on corporate profits | 17% |
| Effective Tax on newly start up company on $300k Profits is | 7.34% |
| Effective Tax on existing company incorporated more than 3 years on $300k Profits is | 8.39% |
| Tax rate on one off capital gains from company's divestment | 0% |
| Tax rate on dividends distributed to local and overseas shareholders | 0% |
| Tax rate on foreign-sourced income not accruing in or derived from Singapore | 0% |
NEW START-UP TAX EXEMPTIONS IN SINGAPORE
Just started your new Singapore company? Tap on the new Tax Exemption Scheme to enjoy tax-free operations for the first 3 Year of Assessment (YA). You can also continue to enjoy Partial Tax Exemption (PTE) from the fourth year onwards. Find out more about the ins and outs of corporate tax in Singapore here at Paul Hype Page & Co.
REDUCE YOUR SINGAPORE CORPORATE TAX BILL
TAX EXEMPTION FOR NEW START UP COMPANIES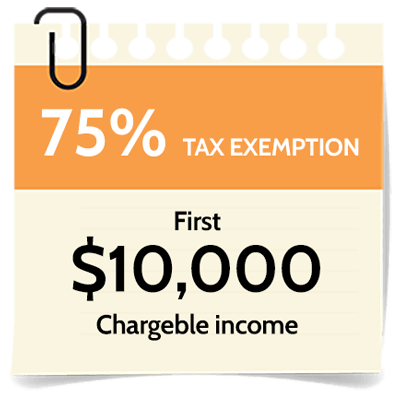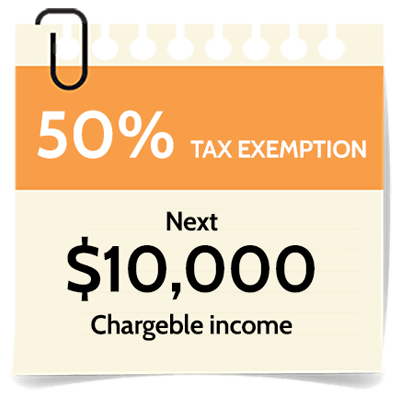 Here are other ways to reduce corporate tax, aside from the new start-up exemption:
CHECK YOUR TAX PAYABLE
Enter your chargeable income to generate the net tax payable for new startup exemptions and partial tax exemptions.
How to File Your Yearly Corporate Tax Filing?
STEP 1 : File Estimated Chargeable Income (ECI)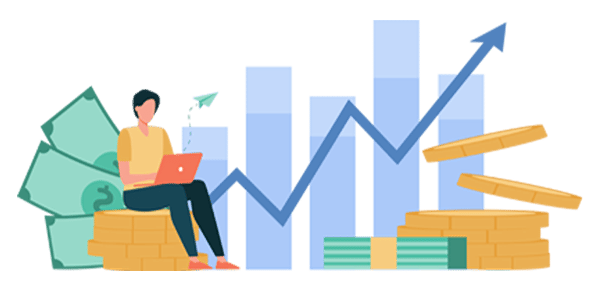 The first step to be completed when filing corporate tax in Singapore is that of filing an Estimated Chargeable Income (ECI) form. This form estimates the company's total amount of chargeable income IRAS within three months of the financial year-end of the company.
Only companies which are specifically exempted from filing an ECI form do not have to do so. These companies which are exempt are those which:
Have a total annual revenue of S$5 million or less

Did not have any estimated chargeable income during the relevant year of assessment (YA).
Declaration of Revenue in an ECI Form
The ECI must be stated, and company's revenue must also be declared in the ECI Form. This declaration is compulsory with effect from January 2017.
Revenue refers to a company's main source of income and excludes items such as gain on disposal of fixed assets. If the company is an investment holding company, the main source of income is investment income (e.g., interest and dividend income).
Should the audited financial statements be unavailable, one can refer to the company's management accounts for the purpose of declaring the revenue amount. Should the revenue amount based on audited financial statements be different from that declared in the ECI Form, and there is no change in the ECI, the revenue figure does not have to be revised.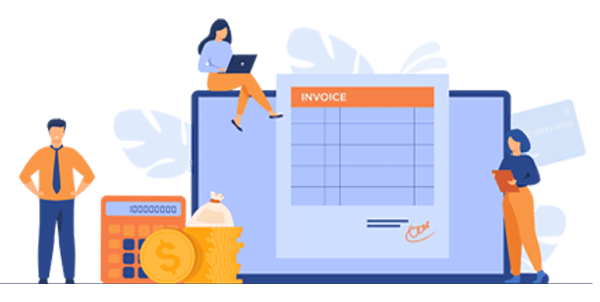 STEP 2 : File Tax Computation With Form C/CS
Once this has been done, the company owner is to file the company's annual income tax return with IRAS. This income tax return specifies the exact amount of a company's income during a specific tax year. It must be filed by every company in Singapore.
Even companies which are to be struck off or liquidated as well as companies which have made losses instead of profits must file this income tax return. Dormant companies are also to file an income tax return, but when they do so, they are to submit a more simplified version instead of the standard tax return form.
The vast majority of companies based in Singapore must use Form C to file an income tax return. Information which is to be submitted on a copy of Form C includes tax computation, financial statements, and supporting schedules. However, there are also certain companies which are to use Form C-S instead of Form C for this purpose.
Such companies must have fulfilled the following criteria:
Incorporated in Singapore with annual revenue not exceeding S$5 million

Income must have corporate income tax imposed at 17% and therefore no claims on tax reduction

No claims on any foreign tax credits or investment allowances for the purposes of tax reduction
What Business Expenses to Be Included in Tax Computations?
Business expenses are expenses paid to keep a business in operation. However, business expenses may be deductible or non-deductible. When deductible, they reduce a taxpayer's taxable income and the amount of tax which must be paid.
Deductible Business Expenses
Generally, deductible business expenses are those "wholly and exclusively incurred in the production of income". In other words, they must satisfy all these conditions:
Expenses are solely incurred in the production of income.

Expenses are not a contingent liability, i.e. they do not depend on an event that may or may not occur in the future. In other words, the legal liability to pay the expenses must have arisen, regardless of the date of actual payment of the money.

Expenses are revenue, and not capital, in nature.

Expenses are not prohibited from deduction under the Income Tax Act.
NOTE: Notice of Assessment (NOA) will be sent to the company once IRAS approved all forms submitted. The Notice of Assessment provides information about all of the company's tax liabilities and is due within 30 days of receiving it.
OUR SINGAPORE CORPORATE TAX SERVICES
Engage us as your trusted corporate tax specialist with these corporate tax services. You'll get a peace of mind on all taxation regulations and requirements, so the focus can be on your company.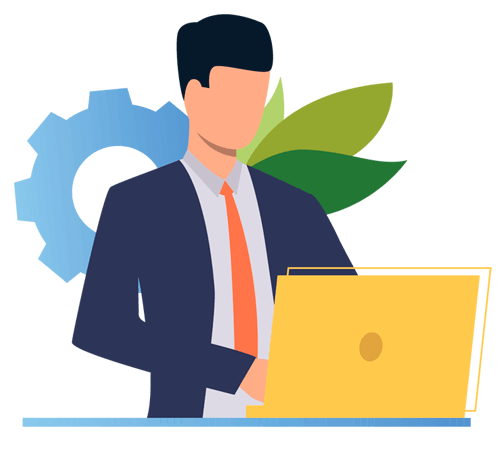 Keep you updated on the Singapore tax regulations and compliance requirements

Monitor the statutory deadlines and meet compliance filing deadlines

Preparation and filing an estimated chargeable income

Preparation and reviewing of tax provision calculations

Preparation and reviewing the tax computation and Form C

Submission of finalised tax computation and Form C

Provide advice on the tax payments due dates upon receipt of Assessments
Singapore Corporate Tax FAQs
We've picked the top 4 questions that we get asked the most when it comes to Singapore corporate tax. Check them out below.
SINGAPORE CORPORATE TAX ARTICLES
Get insights on the Singapore corporate tax landscape so you understand the exemptions that you can have for your business and more.
THE GOOD WORDS
Hear directly from our clients to learn more about the good work done.
Slide
PHP had given me a very practical solution for setting up my business by explaining all aspects of incorporation to me in a very clear and concise manner. PHP helped me throughout the entire incorporation process with corporate secretary services and have a good knowledge of information relevant to running a business in Singapore.

Slide
I originally approached Paul Hype Page for advise on the process to register a business in Singapore, as well as the application of EntrePass.
The overall process was good, it was smooth and I am excited to work in Singapore. Thank you Paul Hype Page!

Slide
Moving to a new country is not always easy. But now, I get to join my sponsor and have a job I always dreamed about in Singapore through the Dependent Pass with LOC. All this and more was possible because of Paul Hype Page's guidance. Thank you.

Slide
I am really happy with Paul Hype Page's expertise and professionalism so I regularly recommend Paul Hype Page to my contacts

Slide
Setting up a success business was important to us. We needed to work with a consultant who could provide unmatched service in the industry. It was challenging, especially not being from Singapore, we didn't know where to begin, but we found everything that we needed and so much more in Paul Hype Page & Co's team.

Slide
Aside from their clear prices and professionalism, the most impressive part about Paul Hype Page is having a consultant to follow up my case so I could always text him about the progress and updates of my application and incorporation.

Slide
All Paul Hype Page personnel have been extremely helpful, responsive and knowledgeable. My EP processes is smooth, fast and very convenient.
AEB is a global enterprise with over 5,000 customers in Europe, Asia, and North America.

Slide
We have been working with Paul Hype Page for the past 4 years. Very professional team. We have had a very good experience with them. Highly professional secretarial services.
Eric helped us with setting up and application of EP. Highly recommend.

Slide
For the last 5 years, I have been using Paul Hype Page's services and I am satisfied...

REGIONAL PRESENCE, GLOBAL REACH
With strong presence in Singapore, and other key Asian markets, we are effective in planning and advising corporate taxation.