WHAT YOU NEED TO KNOW ABOUT SINGAPORE COMPANY SECRETARY
Did you know that it is mandatory for every Singapore company to appoint a company secretary within 6 months from the date of incorporation according to the Companies Act? Here are some important notes for you regarding corporate secretarial in Singapore.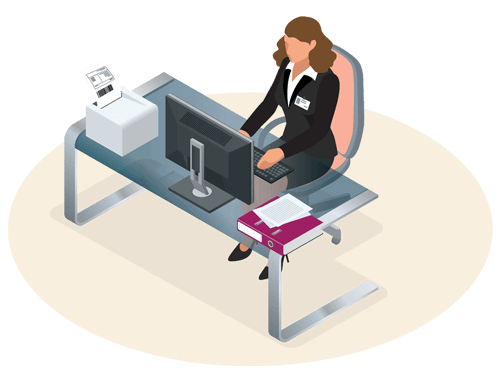 DUTIES & RESPONSIBILITIES OF A COMPANY SECRETARY IN SINGAPORE
Check out the work visas you have when moving to Singapore that we specialise in. Each visa has its pros and cons, along with requirements that makes the visa unique to a certain group of individuals and professionals.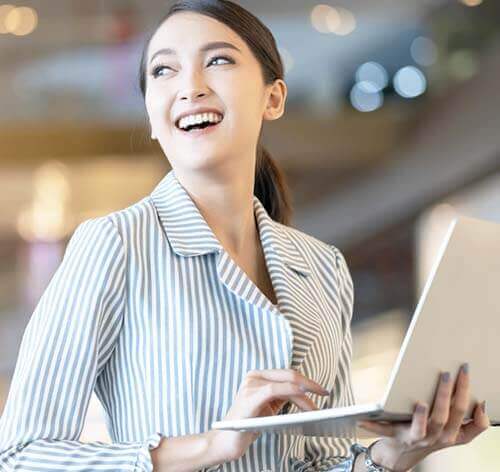 Annual General Meetings (AGM)

General Compliance

Statutory Returns

Report & Accounts

Share Registration

Shareholder Communication

Shareholder Monitoring

Share & Capital Issues, Transfers & Restructuring

Company Seal

ACRA Compliance Alerts & Reminders
CHECK YOUR AGM & ANNUAL FILING DUE DATE
Enter your company name to generate the dates for your AGM and annual filing.
SINGAPORE CORPORATE SECRETARY FAQs
We've handpicked the top 4 questions that we get asked a lot when it comes to company secretary in Singapore.
SINGAPORE COMPANY SECRETARY & LEGAL ARTICLES
Equip yourself with business knowledge to ensure that you engage the right company secretary for your business and how you can stay compliant with Singapore Companies Act
THE GOOD WORDS
Hear directly from our clients to learn more about the good work done.
Slide
PHP had given me a very practical solution for setting up my business by explaining all aspects of incorporation to me in a very clear and concise manner. PHP helped me throughout the entire incorporation process with corporate secretary services and have a good knowledge of information relevant to running a business in Singapore.

Slide
I originally approached Paul Hype Page for advise on the process to register a business in Singapore, as well as the application of EntrePass.
The overall process was good, it was smooth and I am excited to work in Singapore. Thank you Paul Hype Page!

Slide
Moving to a new country is not always easy. But now, I get to join my sponsor and have a job I always dreamed about in Singapore through the Dependent Pass with LOC. All this and more was possible because of Paul Hype Page's guidance. Thank you.

Slide
I am really happy with Paul Hype Page's expertise and professionalism so I regularly recommend Paul Hype Page to my contacts

Slide
Setting up a success business was important to us. We needed to work with a consultant who could provide unmatched service in the industry. It was challenging, especially not being from Singapore, we didn't know where to begin, but we found everything that we needed and so much more in Paul Hype Page & Co's team.

Slide
Aside from their clear prices and professionalism, the most impressive part about Paul Hype Page is having a consultant to follow up my case so I could always text him about the progress and updates of my application and incorporation.

Slide
All Paul Hype Page personnel have been extremely helpful, responsive and knowledgeable. My EP processes is smooth, fast and very convenient.
AEB is a global enterprise with over 5,000 customers in Europe, Asia, and North America.

Slide
We have been working with Paul Hype Page for the past 4 years. Very professional team. We have had a very good experience with them. Highly professional secretarial services.
Eric helped us with setting up and application of EP. Highly recommend.

Slide
For the last 5 years, I have been using Paul Hype Page's services and I am satisfied...

REGIONAL PRESENCE, GLOBAL REACH
Let us bring your business into emerging and key marketing around Asia.