SINGAPORE ACCOUNTING SERVICES
Paul Hype Page & Co is a market leader when it comes to providing accounting services. To get your business on track to achieve your financial goals and meet the tax and reporting requirements, check out the common accounting services in Singapore that we provide: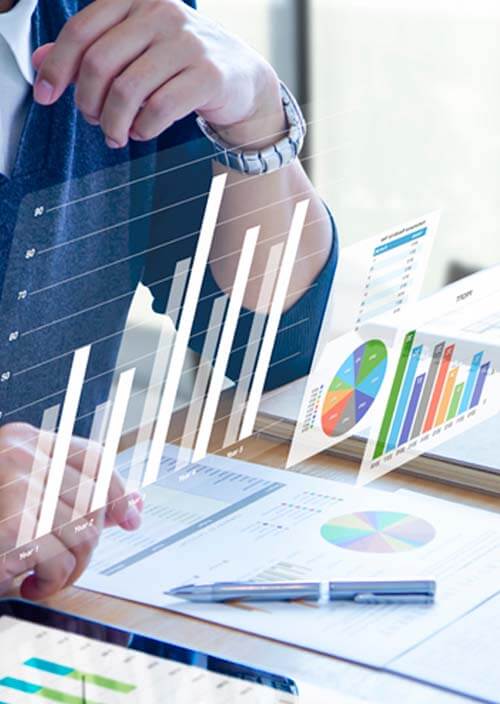 Cash Flow & Working Capital Analysis

Account Consolidation Services & Financial Statements

Management Reports & Accounts

Financial Planning & Budgeting

XBRL Filing of Annual Returns

Payroll Tax Reporting

Advisory Services

GST Filing
1. Accounts consolidation services
Account consolidation services are required to allow management team to understand the company's current financial status. The consolidation reflects all of company's assets and original entities.
The service includes calculation of goodwill on consolidation, inter-company transactional processes, adjustments form cost to equity, fair value adjustments as well as purchase price allocation.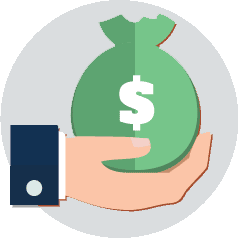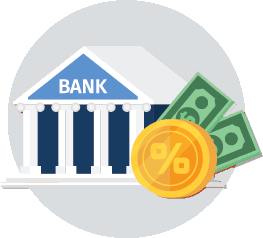 2. Cash Flow and working capital analysis
Small Medium Enterprises (SMEs) and start-ups are usually clueless when it comes to analysing and identifying, assessing, and addressing their working capital and cash flow. They include:
Drafting of engagement letters

Conducting pre-project diagnoses

Integration of measures proposed by business owners

Conducting management review sessions

Any field of feedbacks on how the company can improve on its expenses and revenue
3. Financial planning and budgeting
The purpose of planning and budgeting services are to help SMEs to structure and implement proper budget practices while managing their financial resources. Some services included are:
Analysing of past financial performance regarding revenue and expenses

Developing implementation roadmap

Developing and integrating of customised templates related to company's finances

Integrating of insights to initiate and structure budgeting processes of SMEs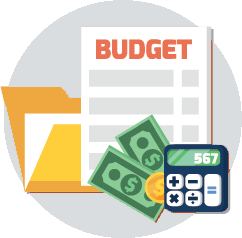 FILING DEADLINES IN SINGAPORE
The best way to relieve yourself of the time-consuming process of bookkeeping is to outsource accounting services. Improve cash flow, shorten the end-to-end cycle time for all processes, determine the profitability of the product lines for future expansion plans by outsourcing accounting services in Singapore with Paul Hype Page & Co.
Businesses that seek to benefit from tasks like payroll, accounting, auditing and financial reporting can outsource accounting services. Professionals who can manage internal financial processes will handle your business auditing. Their expertise removes the uncertainty from tasks like budgeting, processing payroll, and debt management.
To get your business on track to achieve your financial goals and meet the tax and reporting requirements, check out the common accounting services in Singapore that we provide:
What Are The Filling Deadlines
WHY OUTSOURCE YOUR ACCOUNTING FUNCTION
Your time is precious – spare your time and leave the hard work to us. Find out the top reasons to engage outsourced accounting services.
DIFFERENCES BETWEEN ACCOUNTING AND BOOKKEEPING
Many small business owners do not know and understand the difference between outsourced accounting and bookkeeping – especially if they do not have a background on finance.
To sum up the difference, we detailed out a simple table below.
| | |
| --- | --- |
| ACCOUNTING | BOOKKEEPING |
| Used for business and financial analysis to guide overall business decisions | Record keeping of all financial transactions |
| Follow-up function from bookkeeping | Starting point for accurate analysis, usually coming from raw data (e.g. receipts, invoices, etc.) |
| More complex and requires strong financial analytical knowledge to dissect the figures to derive key action plans and financial statements | Organisation of records and ledgers is the key skill required for this role with basic knowledge on financial reporting standards |
Corporate Accounting FAQs
We've picked the top 4 questions that we get asked the most when it comes to accounting services in Singapore.
SINGAPORE ACCOUNTING ARTICLES
Learn more about the Singapore accounting landscape and beyond to understand more about the regulatory compliance needed.
THE GOOD WORDS
Hear directly from our clients to learn more about the good work done.
Slide
PHP had given me a very practical solution for setting up my business by explaining all aspects of incorporation to me in a very clear and concise manner. PHP helped me throughout the entire incorporation process with corporate secretary services and have a good knowledge of information relevant to running a business in Singapore.

Slide
I originally approached Paul Hype Page for advise on the process to register a business in Singapore, as well as the application of EntrePass.
The overall process was good, it was smooth and I am excited to work in Singapore. Thank you Paul Hype Page!

Slide
Moving to a new country is not always easy. But now, I get to join my sponsor and have a job I always dreamed about in Singapore through the Dependent Pass with LOC. All this and more was possible because of Paul Hype Page's guidance. Thank you.

Slide
I am really happy with Paul Hype Page's expertise and professionalism so I regularly recommend Paul Hype Page to my contacts

Slide
Setting up a success business was important to us. We needed to work with a consultant who could provide unmatched service in the industry. It was challenging, especially not being from Singapore, we didn't know where to begin, but we found everything that we needed and so much more in Paul Hype Page & Co's team.

Slide
Aside from their clear prices and professionalism, the most impressive part about Paul Hype Page is having a consultant to follow up my case so I could always text him about the progress and updates of my application and incorporation.

Slide
All Paul Hype Page personnel have been extremely helpful, responsive and knowledgeable. My EP processes is smooth, fast and very convenient.
AEB is a global enterprise with over 5,000 customers in Europe, Asia, and North America.

Slide
We have been working with Paul Hype Page for the past 4 years. Very professional team. We have had a very good experience with them. Highly professional secretarial services.
Eric helped us with setting up and application of EP. Highly recommend.

Slide
For the last 5 years, I have been using Paul Hype Page's services and I am satisfied...

REGIONAL PRESENCE, GLOBAL REACH
With strong presence in Singapore, and other key Asian markets, we are qualified to power your accounting function to drive business and financial success.