Audit services provided by a certified public accountants (CPA) benefit all Singaporean companies. Audits are important for all companies based in Singapore.
Certified Public Accountants Singapore – Paul Hype Page & Co, a public accounting firm, we are a full practicing member of ICPAS, providing audit services and able to issue IRAS approved audit report from $4,500 onward.
Our audit professionals provide a range of independent audit services based on a strong knowledge of accounting principles. These are complemented by an appropriate knowledge of business systems, processes and controls.
Our audit services :
Annual Financial Audit
Special Purpose Audit/Certification for Subsidy Claim Audit
Engagement to Perform Agreed-upon Procedures (SSRS 4400) Government Agencies Grant Claim
An auditing services adds credibility to information provided to shareholders. It provides assurance to investors and other providers of finance who are able to make their decisions in a safe environment, with confidence. Safety and confidence reduce the cost of capital and make companies competitive and profitable.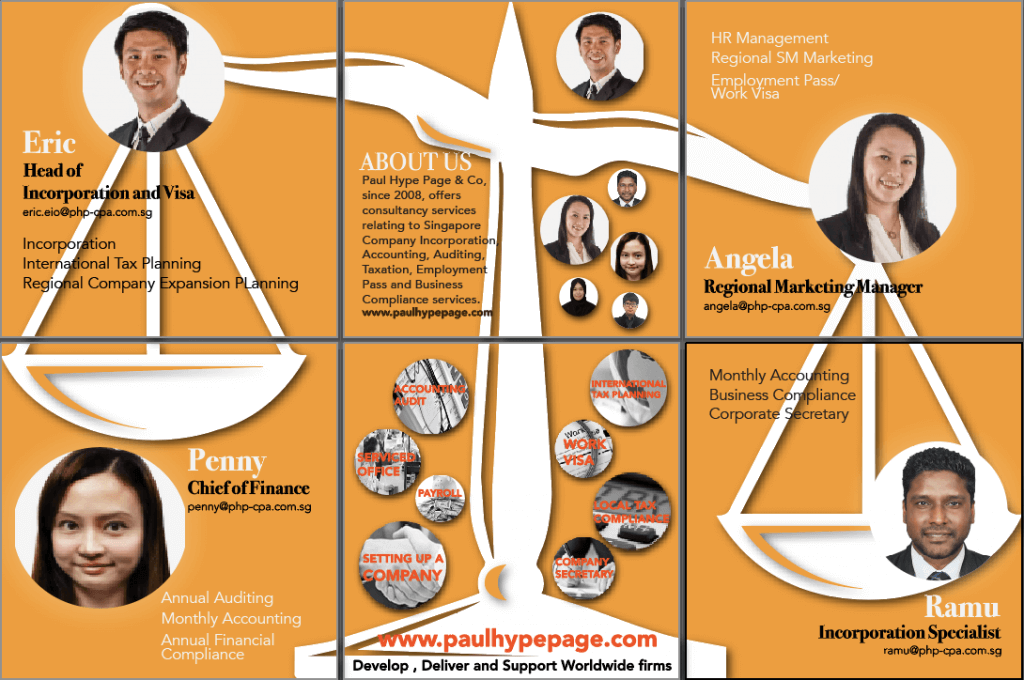 Annual Financial Audit
Our Annual Financial Audit approach is based on an understanding of our clients' business processes, goals, and strategies. This enables us to identify and assess the risks that impact their business and achievement of goals
We understand how important it is for you to maintain business as usual during the audit process, with minimal disruption to your day-to-day operations. We will also work with you to identify weaknesses and assist with suggested rectification procedures.
Statutory audit not only requires the review of financial information and application of regulation, but there also needs to be support; support for the accountants completing the compliance, the trustee and the members. Our team of specialists can be relied on to not only identify issues but to also provide assistance and guidance on rectification and compliance.
Advantages of Auditing
A true and fair financial statement may be able to satisfied the followings:
Satisfy stakeholders such as employees, customers, suppliers and pressure group, as well as the investing community, as to the credibility of published information
Facilitate the payment of corporate tax, good and services tax, and other taxes on time and accurately, thereby avoiding interest, penalties and investigations
Enable company to comply with banking covenants
Help to deter and detect material fraud and error.
Facilitate the purchase and sale of businesses
Take advantage of the spin-off benefits such as advice on the structure and operations of systems
Demonstrate good corporate governance and citizenship
For further enquiries or a non-obligatory quote, please send us an email enquiry.


Special Purpose Audit/Certification for Subsidy Claim Audit
As part of MCYS audit requirements, Child care centres are required to engage certified public accountants to audit the centre's infant/child care subsidy claims annually or upon cessation of business.
We do provision of auditing service on childcare centre's infant/child care subsidy claims and the scope of our Infant/child Care Subsidy Claims Audit Service includes preparation of the following which has to be submitted to the Ministry 3 months after the centre's financial year-end or cessation of business:
Preparation of the Statement of Subsidy Claims for the Financial Year
Preparation of Certification By External Auditors Fund Raising Appeal by Societies This is one of the Special Purposes Audit accordance with the provision of Regulation 6 of the Societies Regulations issued under the Societies Act Chapter 311, Section 34 (the "Regulations") relating to the fund-raising appeal held by the Society which comprises the balance sheet and statement of income and expenditure for the period from (date) to (date).
Reference of Client list is available upon request.
Claim Summary of Project Qualifying Costs (IDA, EDB, JTC etc)
This is one of the Special Purposes Audit report on the Claim under a particular Approved Project and under a particular Scheme administered by IDA based on the terms and conditions provided in the Letter of Offer between the company and the IDA. The claims are for Approved Grant Amounts set the maximum amounts approved by IDA as set out in Qualifying Costs Table.
It is hundred percent (100%) full audit and the Independent Auditors' Report shall follow AGS 1, template 2D.
Reference of Client list is available upon request.
Licensee's or Tenant's Annual Gross Turnover
This is one of the Special Purposes Audit pursuant to tenancy agreement between the landlord and tenants in most of the mega shopping centre and certain government agencies such as IDA, Changi Airport Authority required the licensee to audit the Annual Gross Turnover Report or for all licensable activities for period from (date) to (date)
Reference of Client list is available upon request.
House to House and Street Collections (HHSC)
Licence Audit Under the House to House And Street Collections Act, a HHSC licence is required if one promotes a collection by way of appealing to the public, made by means of visits from house to house or of soliciting in streets or other places or by both such means, for money or other property.
After the collection event, the collection account needs to be certified by the chief promoter of the collection and by a public accountant who is appointed by the organisation of the chief promoter to be the auditor of the account. The audited statement of account then has to be submitted to the Commissioner of Police within two months of the expiry of the licence.
(Source: Police Licensing Computerised System)
HHSC licence audit is another one of Tan, Chan & Partners' specialised auditing service and we have extensive experience in the provision of this service.
Other Certifications
We certify the following financial information, statement and statistics through our certification audit:
Fixed Assets Certification
Claim
Shares Certification
Personal Income Certification
For further enquiries or a non-obligatory quote, please send us an email enquiry.
Engagement to Perform Agreed-upon Procedures (SSRS 4400) Government Agencies Grant Claim
The following Engagements to perform Agreed-upon Procedures Regarding financial information is referred to SSRS 4400. Auditor's Reports are on Factual Findings based on terms of reference outlined by the Government Agencies. The audit coverage shall cover at least 85% of the value claimed in the statement. Administered government agencies for grants includes EDB, STPB, MAS, MCYS, MICA, IDA, etc
Certification Audit for Confirmation of JTC Leases It is part of SSRS 4400 to certify the investment quantum on Plant & Machinery and Building & Civil Works incurred by the licensee is complied with the lessor's lease terms with JTC Corporation.
Submission of the Value- added productivity (VAP) figures to the BCA Under this requirement, all larger companies, from A1-B2 registered under Construction Workheads (CW) of BCA Contractors Registry have to submit their VAP figures on an annual basis. Procedures in connection with the computation of the VAP figure is defined by the BCA.
For further enquiries or a non-obligatory quote, please send us an email enquiry.
Audit Services in Singapore FAQs
Who can be a company secretary?
Tiwi
2020-06-22T12:24:15+08:00
There are no formal qualifications are required for secretaries of private companies. This means that any individual or company can be a company secretary. The only thing to keep in mind regarding this area is that no undischarged bankrupt can become the secretary. A company secretary can also not be the company auditor.
What is the meaning of the term 'company secretary'?
Tiwi
2020-06-22T12:24:00+08:00
A company secretary is usually appointed by a director or directors of a company. His primary duty is to take on some of the directors' responsibilities, and to reduce their workload. They can prove to be useful in ways such as maintaining and filing statutory registers and company records. Assisting the directors when needed is also the job of the Singapore company secretary.
What are the common questions on Company Secretary Service?
Tiwi
2020-06-22T12:23:38+08:00
All companies registered in Singapore must assume a complex legal requirement of corporate compliance. In Singapore, the Accounting and Corporate Regulatory Authority oversees the reporting of statutory obligations being upheld by companies and their officers. If this happens, companies and their officers will be held responsible until they can fulfil their obligations. However, there are still many questions which may come up. We have a compiled a list of Frequently Asked Question for you. We have also provided comprehensive answers and solutions to these questions/problems.