KICKSTART YOUR SINGAPORE COMPANY REGISTRATION PROCESS
Singapore Company Incorporation Services
WHY CHOOSE PAUL HYPE & CO FOR YOUR COMPANY INCORPORATION?
Paul Hype Page & Co. has been a trusted business consultancy firm since 2008. Providing financial, legal and risk advisory to our clients in various industries. As a Full Practising Member of the Institute of Certified Public Accountants of Singapore (ICPAS) and a registered firm under the Accounting and Corporate Regulatory Authority, our consultancy services are backed by accounting and corporate legalities. We are composed of experienced business consultants with exceptional accounting backgrounds who share the common goal of using their skills to guide companies and institutions into a transparent, law-abiding, and effective financial system.
Paul Hype Page & Co, is also a trusted firm for Singapore company incorporation, accounting, auditing, taxation, employment pass, and compliance services. With the help of our dedicated team and reliable incorporation services, your company will become incorporated in no time.
TYPES OF ENTITIES YOU CAN SET UP
Private Limited Company
(Recommended)
E.g., foreign subsidiary or related company
Limited by shares and is a separate legal entity from its shareholders. It is recognised as a taxable entity.
Foreign branch
If you do not want to incorporate a local company in Singapore, you can still carry out your business activities by registering as a foreign branch.
This entity is an extension of the parent company and is not considered a legal entity that is separate from the parent company. This entity does not have a board of directors or shares.
Foreign representative office (RO)
A RO does not have a legal status but is merely an administrative arrangement. It is primarily designed for non-commercial activities. A RO is unable to carry out any profit-generating business activities in Singapore.
Sole Proprietorship
A business entity solely owned by one person.
Partnership
Two or more individuals carrying out a business. Assets and returns are typically shared internally, although the amount may differ.
Limited Partnership
A business owned by two or more individuals. At least one must be a General Partner, and one a Limited Partner.
Limited Liability Partnership (LLP)
Each partner's own liability is generally limited.
OUR PARTNERS
We have a strong network of partners globally to support us in paving the right journey for all our clients.
The best type of entity for foreign entrepreneurs to incorporate is a private company limited by shares. Here's why:
Foreign entrepreneurs would need to apply for a work visa to physically operate the company in Singapore. The Singapore Employment Pass (EP) is the best option for the applicants and their families as dependant passes are granted to eligible family members.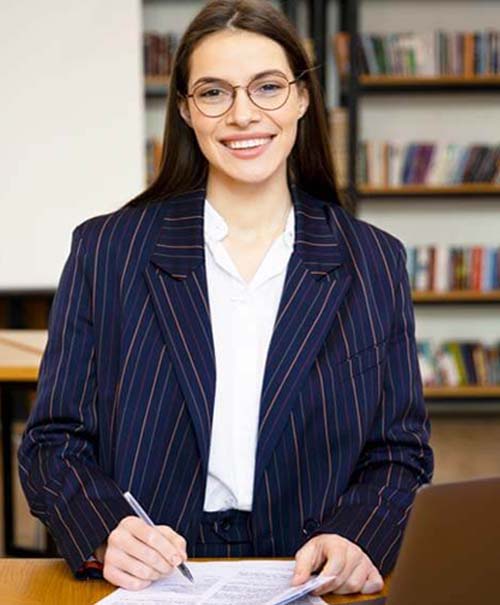 HOW TO REGISTER A COMPANY IN SINGAPORE?
Now that you know the requirements to set up a company in Singapore, understand the step-by-step process of Singapore company registration for a successful company incorporation. Apart from our reliable incorporation services, we also provide access to free tools for your registration, you may use these tools below.
TIMELINE FOR INCORPORATION AND EMPLOYMENT PASS APPLICATION
Day 1) Register an account on our patented platform. Fill up our incorporation and employment pass form.
Day 5) After compliance team approval, Incorporate the company with our nominee services
Day 7) Review client's Employment pass application and advise on the additional documents that maybe needed such as Business Plan, Tenancy Agreement and etc
Day 10) Submit Application to MOM and open company's bank account
We are able to fund the company with up to $300,000 to secure a higher approval rate
Day 20) MOM may approve or request for additional documents
Day 30) Submit document after communication with MOM officer and working with client on the needed documents
TIP: Our staffs have more than 12 years prior working experience with MOM therefore can manage the requests from MOM with 93% success rate.
Day 35 to 60 days) MOM will approve the application and once client secure employment pass, you can be considered a local resident director, you do not need the nominee director services.
Advice: The most important factor when setting up a Singapore business is to secure the visa for oneself and family members. Many professionals such as lawyer or tax advisor expert may not have the right experience in visa application hence resulted in client unable to relocate to Singapore after company is set up.
Company Registration FAQs
Starting a new company can be daunting – here are the top 5 questions regarding Singapore company registration that will clear your doubts!
SINGAPORE COMPANY INCORPORATION ARTICLES
Supplement your existing knowledge with additional insightful readings that we've crafted based on our 14 years of experience.
THE GOOD WORDS
Hear directly from our clients to learn more about the good work done.
Slide
PHP had given me a very practical solution for setting up my business by explaining all aspects of incorporation to me in a very clear and concise manner. PHP helped me throughout the entire incorporation process with corporate secretary services and have a good knowledge of information relevant to running a business in Singapore.

Slide
I originally approached Paul Hype Page for advise on the process to register a business in Singapore, as well as the application of EntrePass.
The overall process was good, it was smooth and I am excited to work in Singapore. Thank you Paul Hype Page!

Slide
Moving to a new country is not always easy. But now, I get to join my sponsor and have a job I always dreamed about in Singapore through the Dependent Pass with LOC. All this and more was possible because of Paul Hype Page's guidance. Thank you.

Slide
I am really happy with Paul Hype Page's expertise and professionalism so I regularly recommend Paul Hype Page to my contacts

Slide
Setting up a success business was important to us. We needed to work with a consultant who could provide unmatched service in the industry. It was challenging, especially not being from Singapore, we didn't know where to begin, but we found everything that we needed and so much more in Paul Hype Page & Co's team.

Slide
Aside from their clear prices and professionalism, the most impressive part about Paul Hype Page is having a consultant to follow up my case so I could always text him about the progress and updates of my application and incorporation.

Slide
All Paul Hype Page personnel have been extremely helpful, responsive and knowledgeable. My EP processes is smooth, fast and very convenient.
AEB is a global enterprise with over 5,000 customers in Europe, Asia, and North America.

Slide
We have been working with Paul Hype Page for the past 4 years. Very professional team. We have had a very good experience with them. Highly professional secretarial services.
Eric helped us with setting up and application of EP. Highly recommend.

Slide
For the last 5 years, I have been using Paul Hype Page's services and I am satisfied...

REGIONAL PRESENCE, GLOBAL REACH
Let us bring your business into emerging and key marketing around Asia.