Whether you are a foreigner looking to set up a company in Singapore or an existing business owner who wishes to expand and register a new company, you've come to the right place!
Singapore has gained a global reputation as a prime destination for entrepreneurs and corporations alike due to its strategic location, robust economy, political stability, and business-friendly policies.
No matter you are a local resident or an international investor, our expert team is here to guide you through the process of incorporating your company in Singapore smoothly and efficiently. With our decades of experience and in-depth knowledge of Singapore's corporate landscape as well as regulatory requirements, we are here to navigate you through the complexities and ensure full compliance with all necessary procedures.
Let us help you to unlock the myriad opportunities that Singapore offers for your entrepreneurial journey and give you the best company incorporation experience in Singapore.
Understand Singapore's Company Registration Requirements
The requirements for registering a company in Singapore are simple and straightforward. They are:
How to Register a Company in Singapore?
Now that you know the requirements to set up a company in Singapore, swipe to see the step-by-step guide on registering your new company and use our free tools – company name checker & SSIC code search engine.
What documents do I need to incorporate a company

in Singapore?
We have prepared an important checklist for you to check on prior to the official incorporation of your company in Singapore.
Company Name
Brief explanation of your company's business activities & SSIC Code
Particulars of your company's shareholders and KYC information
Registered Singapore Business Address
Share capital details
Company's Constitution
Copies of Identification documents such as passports and national identification cards for shareholders and directors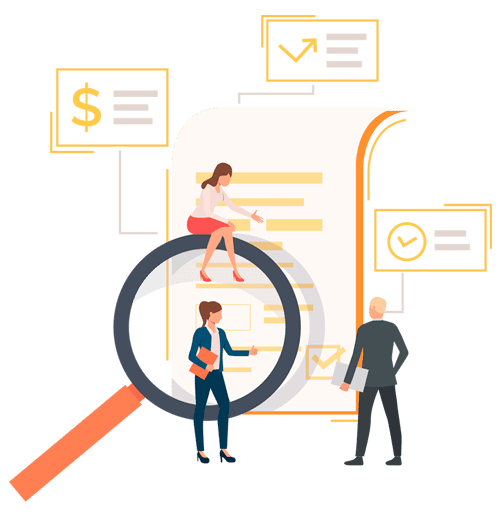 How long does it take to incorporate a company in Singapore?
The safest timeline for company setup in Singapore ranges from 5 to 7 working days. However, it can vary depending on several factors, including the efficiency of collaboration between the company secretary and the shareholders/directors. One significant factor influencing the timeline is the promptness with which each shareholder and director provides their personal documentation, such as proof of identification and residential address, to the company secretary for verification.
The faster these documents are submitted, the quicker the company secretary can proceed with the necessary paperwork and registration process. While some company setups can be completed within a few hours, others may take a few days if there are delays in gathering the required documentation. It is crucial for shareholders and directors to understand the importance of timely document submission to expedite the company setup process and ensure a smooth and efficient incorporation experience.
Singapore Company Incorporation Articles
Supplement your existing knowledge with additional insightful readings that we've crafted based on our 14 years of experience.
Ready to Register in Singapore?
We have registered businesses from various industries across Singapore, Malaysia, Indonesia and Hong Kong. Twenty years of cumulative experience have familiarized us with the twists and turns in company registration businesses include 93% success rate for Singapore Employment Pass.
With the help of our dedicated team and reliable incorporation services, your company will become incorporated in no time.