Every company secretary in Singapore has legal requirements, duties, and responsibilities which are specified by the Companies Act. Resident status in Singapore is also an important requirement.

Company secretaries are essential to the success and financial well-being of any company. A company secretary has tremendous power within a company because their performance affects the company's future prospects and growth. Despite the similarities in the names of their respective positions, company secretaries are not to be confused with secretaries. Nevertheless, both have important roles to play within the operational and management structure of any company. However, this article will focus on the company secretary and what is required of a person who is to be or has been appointed as one.
Legal requirements for Singapore Company Secretary
According to Section 171 (1AA) of the Singapore Companies Act, a company must appoint a company secretary if it is based in Singapore. The appointment of a person to this role is required by law to be completed within six months of the incorporation and registration of the company in question.
This appointment is made by a company's board of directors. Businesses which have just one director or shareholder are not allowed to appoint this person to the position of company secretary. Such companies must circumvent this problem by appointing a person from qualified financial and accounting professional consultancy services to the position. This will greatly help the company regarding company secretary services. Once the company secretary has been appointed, the company secretary may begin to provide and fulfill any necessary secretarial requirements. 
Company secretaries of companies based in Singapore are required to be legal residents of Singapore. In this instance, "legal resident of Singapore" is defined as a person who is either a Singapore citizen or permanent resident, or someone who is an Employment Pass, S Pass, or EntrePass holder.
Company secretaries must also be at least 18 years old and, in the case of public companies, must possess one of the necessary qualifications. Among these qualifications are being a qualified person under the Legal Profession Act, be it a public accountant registered under the Accountants Act and being a member of an organisation such as the Institute of Certified Public Accountants of Singapore or the Singapore Association of the Institute of Chartered Secretaries and Administrators (SAICSA).
The Roles and responsibilities of a Company Secretary
The Accounting and Corporate Regulatory Authority (ACRA) determines the roles and responsibilities of a company secretary. One of these roles is to ensure that the company's board meetings are properly coordinated.
Board meetings are a crucial element of the operations and management of any business. They are vital in positioning a company for future success. During the meetings, the company secretary is required to ensure that all minutes are taken properly, fully updated, and well-kept always.
They are also to ensure that during board meetings and annual general meetings, all proper procedures are followed. A company secretary may circulate important documents during such meetings, but only if permission and approval from the manager has already been received.
Another responsibility of a company secretary is ensuring the accurate filing of tax assessments. ACRA oversees all annual tax assessments and provides governance over company secretaries. Therefore, company secretaries who are negligent in this area will have to answer to ACRA.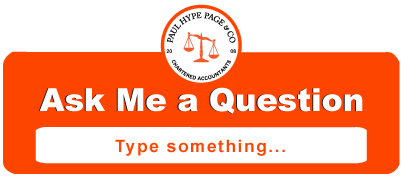 Duties of the Company Secretary
A company secretary is required to carry out several important duties. One of the most important of these duties is the upkeeping of the company's constitution. All changes or updates made to the company's constitution must be made in a manner that complies with the Companies Act.
Company secretaries are also legally obligated to be responsible for the upkeep of company records such as accounting records, share registers, and statutory returns. Therefore, the person appointed to the position ought to be a person who has a complete understanding of all statutory requirements related to the company. Such a person would help the company improve its standard of corporate governance.
Another duty of a company secretary is updating the Registrar of Companies when any notable change is made about the company. Such changes include but are not limited to the following: change of residential or office address; change of directors; change of company name; and change of annual return, share rates, and issuance of shares. Should any of these changes be made, the Registrar of Companies must be updated in a timely manner. Any changes or amendments made to existing laws and regulations in Singapore must also be addressed by the company secretary.
This is especially important if the company secretary is a foreigner, for the company secretary must then be able to adapt to the changes in legal environment. The company secretary must be aware of and respond accordingly to such changes. If such is not done, the company is liable to a fine from the relevant authorities.
Conclusion
A company secretary is a vital part of any company's corporate team. This is because only they can ensure that a company is fully compliant with certain legal requirements and regulations.
Therefore, companies need to ensure that the position is filled by someone who is able to manage all the necessary requirements and keep all important records accurately. Companies may also choose to utilize the services of professional accounting and legal consultants. Such people might be willing to take on this truly pivotal role.
They can provide consulting services, corporate secretarial services, or any other necessary information to clients.
In any case, the duties and responsibilities of a company secretary can be challenging, but if these responsibilities are performed well, the company stands to gain a tremendous amount, whether in monetary terms or otherwise.
Requirements of Company Secretary in Singapore FAQs
Which Companies Do Not Require a Company Secretary?
Tiwi
2020-06-23T13:03:01+08:00
For any company, the role of a company secretary is absolutely crucial. Company secretaries perform important tasks for the company, the company's directors, and the company's shareholders. Company secretaries help their companies by ensuring the fulfilment of all statutory obligations, practice of proper corporate governance, and protection of the company's corporate interests. They also advise directors on important business matters and provide any necessary practical support. They are also to share all relevant information with the company's directors. With this information, the directors can then be more active and engaged during board meetings. Company secretaries must also frequently communicate with the company's shareholders. They must do so in order to protect the interests of the company. Company secretaries are to inform shareholders about the details of financial statements. Once shareholders receive this information, they will be more able to play a more active role in important company meetings.
How much does it Cost to have a Company Secretary?
Tiwi
2020-06-23T13:02:25+08:00
Fees for secretarial services in Singapore differ based on the type of services being offered. Secretarial services which are lower-cost include changing of a company's financial year-end, preparation of a board or shareholder's resolution, and appointment or change of directors. Among the costlier services are registration and incorporation of a private limited company, changing of a company's name, and conversion of sole proprietorships and limited liability partnerships to private limited companies. Fees for changing of a company's financial year-end can be below S$100, while fees for conversions to private limited companies can approach S$1,000.