Company Incorporation Singapore
Singapore Company Incorporation 
We provide Your Singapore Company Incorporation and Registration Services at Paul Hype Page & Co.
Applicable to all firms and corporations entering Singapore for business purposes, we are an established company, authorized to handle administration and other procedures in accordance with the requirements of Singapore to prepare you for business here.
Different setup of Singapore Company
Time req. ~1 day
Depending on the type of incorporation you're setting-up, we provide services to move things forward, such as:
a) Incorporation of Singapore Company
Business setup for Asean Countries
If you're looking to venture into other parts of the ASEAN countries, we can help.
a) Incorporation of AUSTRALIA Company
b) Incorporation of MALAYSIA Company
c) Incorporation of VIETNAM Company
d) Incorporation of HONG KONG Company
e) Incorporation of INDONESIA Company
Offshore company in Singapore / Tax Haven
We are experienced to handle all your needs including Offshore Company Incorporation in Singapore. Trust that partnerships with us will always be for your benefit; all our members deserve the best and we shall provide you with nothing less. It is our duty to deliver effective services in the setting up of your business upon consent. Even prior to the actual process, even the transaction and contracting process will leave you satisfied. Under such conditions, there is no reason to look elsewhere for your commencement into the Singapore business scene.
Taxes are one of the key considerations for setting up an offshore company. One of Singapore's unique advantages is its simple and low tax system.
We are currently offering an array of services, we provide Domiciliation Services, Registered Agent Services, and other complementary services that will help you to establish your company presence in Singapore and meet your business needs. More than just being listed, we help you make your existence in the market impact and in compliance to restrictions and regulations.
There are several ways of incorporation depending on if you are a Foreign Individual, Foreign Company or a Local Resident as followed:

1) Incorporation – Foreign Individuals
The following rules of incorporation are designed to assist various individuals. In this section and the proceeding sub-sections of the website, significant instructions and options will be provided to persons with business opportunities in Singapore in the various industries, thus acting as a reliable guide.
Singapore Company Incorporation with Entrepass

Entrepass is also known as Entrepreneur Pass. If you are a foreigner with years of entrepreneur skills without a formal tertiary education and is actively involved in the operations of your business in Singapore, it is advised that you apply for Entrepass from Ministry of Manpower, MOM.

This is dependent on individual cases. It should be noted that should you be a foreign individual and want to register and run a sole-proprietorship or partnership, MOM will not issue an EntrePass.

Singapore Company Incorporation with Employment Pass

If you are a foreigner with years of management skills with a formal tertiary education and will be relocated to Singapore as a senior management personnel, it is advised that you apply for EP, known as Employment Pass in short from Ministry of Manpower, MOM.

Change of locations such as this one is very easy to file with MOM. Continuing to work in Singapore but experiencing a change of employers need to be documented so notice must be given to MOM.The rules are fairly straightforward and should not bring any complication. To find out more on the requirements and the submission process which we will help you through, click here. There is always a forum and FAQs for you to directly find answers to when you come to us, so feel free to peruse of our services.

Singapore Company Incorporation with Local Nominee Director

If you are not involved in the day to day running of the company and hence not requiring to relocate to Singapore, accessibility to the Singapore business scene is not closed to you. You are still able to incorporate a Singapore Company. One of the requirements in company incorporation is a local resident director. This employee could be your appointed local Nominee Director. As long as you are able to find a local partner who is located in Singapore, you can appoint him administrator and director of your company and this agreement maintains your arrangement. To know more about Company Incorporation in Singapore with a Local Nominee Director, contact us today.


Representative Office with Business Visa

While small, Singapore is not a provincial place. Singapore is an interesting place for business with unlimited opportunities. In the past, Singapore was named Temasek, which means Sea Town. Acting as a port, its geographic location made in respected place for trade and business. Even in the current period, Singapore has still held on to its history. Singapore continues to learn and promote Singapore as a hub for business. The country houses many MNCs, large, medium and small enterprises. Reports show that Singapore has been voted the preferred destination for expatriates in 2007.

Low taxes that lower costs and maximize revenue are just one of the constituting factors of what makes Singapore attractive.Singapore presents many good business opportunities.  By setting up a Representative Office (RO) in Singapore presents a good exploratory way for foreign businesses to embrace the business opportunities in Singapore or the region. Singapore has become a profitable market for foreigners. Businesses that are signed within companies in the country are able to enjoy the privilege of banking and trading in Singapore. IP laws are also enforced in Singapore, any copyright offence is punishable by law, thus protecting any trademarks or patents.

To find out more, contact us.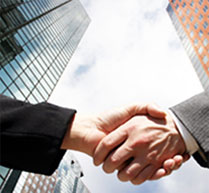 2) Incorporation – Foreign Companies
A Subsidiary Company can be incorporated should you relocate or not relocate to Singapore. When the foreign parent company incorporates a subsidiary in Singapore,  the subsidiary company  incorporated will be regulated as a local company under the Companies Act.
Foreign Subsidiary Incorporation

A Subsidiary Company can be incorporated should you relocate or not relocate to Singapore. When the foreign parent company incorporates a subsidiary in Singapore, the subsidiary company  incorporated will be regulated and share the same provisions as a local company under the Companies Act. This means that while the company's development is foreign and separate, its subsidiary will be governed and go under regulation as any local company would be. To find out more detailed informed on the processes for setting up a foreign subsidiary in Singapore, contact us today.


Foreign Branch Incorporation

Foreign Companies may carry out business in Singapore by registering as a foreign branch under the Companies Act if it does not want to incorporate a local company. A branch company acts an extension of its parent company and is not a legal entity separate from the parent company. As such, it not have its own board of directors and own shares. Any debts incurred by the foreign subsidiary benefits as its parent company is not transferable and would not be made liable in court. To find out more about incorporating a foreign branch company, contact us today

Foreign Representative Office Registration

A Foreign Representative Office (RO) is unlike a subsidiary or a branch office. A RO does not have any legal status and is unable to carry out any profit generating activities. Rather this would be an office for meetings and execution of liaison matters, setup to carry out non commercial activities of its foreign parent company. To know more details about registering a Foreign Representative Office in Singapore, click here.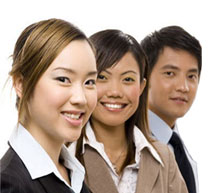 3) Incorporation – Local Residents
A Company is a business entity which is legally separated and has a clear distinction from its shareholders and directors.
Companies

A Company is a business entity which is legally separated and has a clear distinction from its shareholders and directors.

Sole Proprietorship

A Sole Proprietorship as the name implies is simply a business owned by one owner.

Partnership

A Partnership is an association of two or more persons carrying out a business. Assets and returns are typically shared internally, though the amount may differ.

Limited Partnership

A Limited Partnership is one that consists where the business is owned by two or more individuals, with at least one general partner and one limited partner.

Limited Liability Partnership

In a business formation whereby it is a LLP, the partnership is one where the each partner's own liability is generally limited.Interested in forming a LLP? Contact us today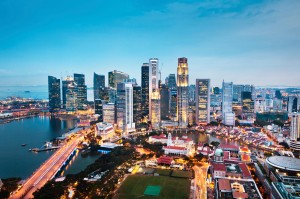 4) Need further advice for your Company Incorporation needs?
If you need help with a bank in your jurisdiction, our offices can provide a personalized and private consultation for your applications. We can help you with passed emailed documentation for your address no matter your residency, financial background, or countries of origin. Understand that your emails received and submitted documents will be in good hands and any applications issued will receive appropriate addressing.
When you are seeking incorporation from countries such as Malaysia, Hong Kong, Australia, Germany, Canada, New Zealand, UK or United Kingdom, the UAE, Belize, Seychelles, Cyprus, Panama, the British Virgin Islands or Isle, Nevis, Dubai, or the Bahamas, our company offers investment protection and privacy, works free of hassle, opening each case as though it were the most important. Our agents are always dedicated to helping you through all sections of your application and incorporation in any country. More so, rest assured that through the course of these processes, you will be receiving timely updates on the status of your documents and proposed suggestions.
We are electronically accessible through our website, entrepreneurs located around the world can choose from the many services we offer such as annual online electronic assistance to make a structured decision about their company. You can read more about the basics of registering a Singapore company and the issues that matter. Our branches are resolute to do everything in our power to help you make operating agreement copies, terms, articles of incorporation, protect an asset, trade, fund project, enjoy capital increase, and benefit for years from proper business activity and compliance. We always take the initiative to put our best foot forward, so you can trust a continuing positive experience when you choose us.
As the number one spot for complete incorporation needs, we offer simple, virtual services that meet minimum industry standards. Using our services establishes your reserved rights. We help you with a reference and payment approval for all associations.
Our specialists adhere to the law while we work with our customers to find the best prices, a tax-exempt status, , required licenses, the best holding and more. We can check on common practice and report back to you about any advantages we found.
With our team  from various departments you can rely on a specialist to help you incorporate as an LLC, otherwise known here as LLP. They will provide you with confidentiality and all of the tools related to a start up. You will learn how to set standards, remain competitive, draft a memorandum, preparation of minutes, keep main records for an employee, and additional documentation which states hours or credit received by customers, as well as company policy.
Our special centers have optional services to help you with a decision about your member responsibility, property, licensing, pay, cost havens, a holding, foundations, profits, insurance and more.
We create a favorable marketing experience for you.You should hold all the cards when it comes to running your business and we are united with you to ensure you do. You should hold all the cards when it comes to running your business and we are united with you to ensure you do.
Worldwide, we offer security for your money.
5) Funding For Companies
It pays great importance to know that there are many funding schemes which are good finance resources available for new company start-up. Finding good creditors with low charges is important.
If you have a business in Singapore and are becoming a corporation, then you need our professional and quick company incorporation services.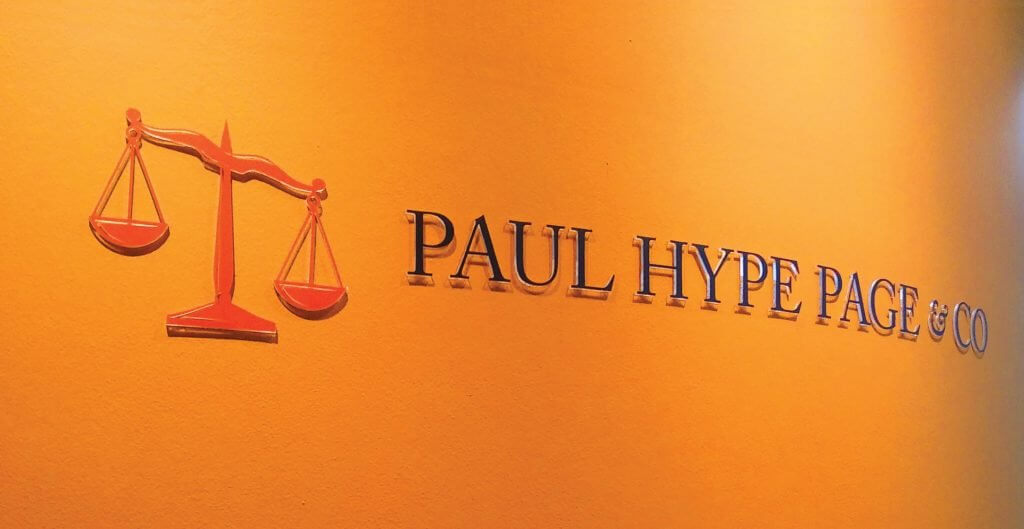 Singapore offers a Startup Tax Exemption Scheme allows start-ups and new offices to claim full tax exemption of up to $100,000 on qualifying expenses for the first three year of tax assessments. Contact us to find out more.
Whether you are Foreigner or National Resident, we will process your application with all pertinent government authorities and perform all the necessary tasks in order to obtain the certificate of incorporation for your company.