Singapore Company Incorporation with Employment Pass (Package)
Incorporate a company in Singapore using our local resident nominee director
Apply for Employment Pass (for more about Employment Pass in Singapore, click here)
Upon successful application, you may commence business activities in Singapore
Apply for dependent visas for family members
If you are an foreigner interested in incorporating a Singaporean company or are keen to relocate to Singapore, please read on. We have simplified the explanation of incorporating a Singapore company, and the best part is that  we at Paul Hype Page & Co. can do it for you.
Step 1: Understand the requirements of Incorporating a Singapore Company
Requirements of Incorporating a Singaporean Company:
1) Directors
A minimum of one resident director (a Singapore Citizen, a Singaporean Permanent Resident, a person who has been issued an EntrePass, Employment Pass, or Dependent Pass) is mandatory.
2) Shareholders
The shareholder can be an individual or a corporate entity. 100% local or foreign shareholding is allowed. A director and shareholder can be the same or different person.
3) Paid-up Capital
Minimum paid-up capital for registration of a Singapore company is S$1.
4) Registered Address
The address must be a physical local address. A PO Box is not allowed.
5) Company Secretary
Companies Act requires one company secretary to be both a natural person and an ordinary resident of Singapore.
6) Audit Requirements
Unless exempted from audit requirements under the Companies Act, every company must appoint an auditor within three months after its incorporation. Only small private companies and dormant companies are exempt from audit requirements. A small exempt private company is one that meets the following conditions 1.) The turnover for the financial year is less than S$5m. 2.) The company does not have more than 20 shareholders, and 3.) The company does not have, directly or indirectly, a corporation as a beneficial shareholder.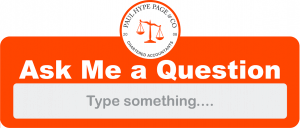 Ready to incorporate your company in Singapore?
Incorporation Guide
For more information on Company Incorporation in Singapore, please refer to our Singapore Incorporation Guide
Step 2: Fill up the Online Incorporation Form and prepare the necessary documents
Required Documents
Before you begin, we will need the following documents from you:
1) From each Singapore resident individual shareholder and director:
Copy of Singapore IC or a copy of the individual's passport if he/she is not a citizen of Singapore
Proof of residential address, such as a recent utility bill, residential phone bill, tax bill, or cable TV bill
All documents must be in English or officially translated in English
All copies of documents must be certified true copies by a notary public or originals presented at our office for signing
If overseas, you may email us the scanned copies of documents so we can proceed with preparing the necessary incorporation documents. However we must receive the certified true copies (or sight the originals at our office) before we can incorporate the company.Our compliance department may ask for additional information if necessary.
2) For each corporate shareholder:
Foreign Corporate Company Certificate for each corporate shareholder
Special Director Resolution to resolve becoming newly incorporated company subsidiary's shareholder
Step 3: Understand, Preparation and Submission of your Employment Pass Application
Employment Pass Assessment Criteria:
Current citizenship
Specialist skills
Applicant's age
Relevant work experience to EP Application
Company paid up capital / background / industry reputation
Applicant's educational diploma or degree
The success rate of our company Employment Applications including appeal cases is approximately 80%.


Self Assessment Tool for Employment Pass Application
You may use the  Self Assessment Tool (SAT)  provided by Singapore MOM (Ministry of Manpower) Website to check your eligibility for an Employment Pass Application.
More Information on E-Pass
To learn more about Employment Passes, please click below:
Step 4: Approval and Collection of Employment Pass
Approval and Collection of Employment Pass
Upon approval of employment pass , you will received a notification from us informing you that your Employment Pass ("EP") has been approved for 12 or 24 months.  We will attach In-Principle Approval ("IPA") letter for your reference or entry document to Singapore.
Make an appointment for a meeting to sign IPA
You will have to make an appointment with our staff via our External Appointment Scheduler for the signing of the IPA before heading to MOM on the following day for finger printing.
Documents required on hand for meeting/appointment
What you need to have on hand when visiting our office for online issuance of your Employment Pass:-
Applicant's passport or travel document (original)
Passport-sized photo (taken within last 3 months) – *if you do not have one now, you can take it at the MOM service centre
Details of applicant's Short Term Visit Pass / immigration pass that he or she is currently holding to remain in Singapore
Applicant's residential address in Singapore (if any)
Contact details of at least an authorised contact person(s) for us to send an SMS or email alert, and a delivery address, for the purpose of card delivery – we will provide
Clear, scanned copies of the following documents in PDF format:
Disembarkation / Embarkation card (immigration white card)
Completed Declaration form attached with the foreigner's In-Principle Approval letter
Notification Letter
When the request to issue the EP card has been approved, we will print out the Notification Letter online for you. This letter allows you to stay, and travel in and out of Singapore while waiting for the EP card to be delivered over to our office 4 working days after your appointment with MOM for finger printings had completed.
How Long does it take for the Approval of Visa by MOM?
Find out more on MOM's deciding factors.
Step 5: Starting Your Business in Singapore
Official Director & Shareholder of the company
After you have collect your employment card from MOM , you can officially become director and shareholder of the company.
Company Resolutions
We will prepare the company's resolutions to appoint you as the company's director and shareholder.
Make an appointment for a meeting to sign Resolutions
Please make an appointment with our staff via our External Appointment Scheduler for signing of the resolutions before heading to our office.
Start Up Kit
We will prepare the following Start Up Kit for you.
Setup an Accounting Software for client
Information Pack of  Serviced Office
Singapore Employment Contract Template
Financial Planning and Budgeting Template
Sample of Business Plan
Compliance with Singapore Law
For more information about Compliance with Singapore Law Requirements
Fees for Incorporation with Employment Pass (Package)
Package for Foreign Entrepreneurs Relocating to Singapore

Company Incorporation with Employment Pass

Company Registration
S$800
Acra Registration Fee
S$315
Appointment of Company Secretary (for 1 year)
S$600
Application for Employment Pass (EP)
S$800
Nominee Director (for 2 months)
$400
Registered Office Address (for 1 year)
S$240

Total

S$3,155

Additional Services (Optional)

Dependent Pass for spouse of child under 18 year (each)

S$500

Tax Services and Form C submission (for 1 year)

S$600

Accounting Services and Financial Statement Preparation (for 1 year)

S$600
Which Stage of Business Is This At?