Foreign Subsidiary Incorporation in Singapore

Definition of a subsidiary company
There are numerous business structures that one can incorporate in Singapore. A subsidiary company in Singapore is usually a private limited company, though it may sometimes be a sole proprietorship or limited liability partnership. The majority shareholder is a corporate entity, and it is not the same as a branch office. The shareholders can be either a local or foreign company. A subsidiary company is not the same thing as a holding company and type of business entity structures for your reference.
A Singapore subsidiary is the most favored form of business registration for small to medium-sized foreign companies keen to establish their presence in the Republic.
A subsidiary company is a separate legal entity. It doesn't have any liability to the foreign company as its liability is limited to the share capital to which it has subscribed.
The subsidiary company gets the benefit of several tax exemptions as it is considered as a local company.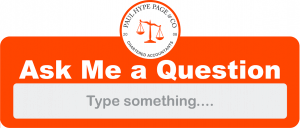 The name of the subsidiary can be different from that of the parent company and is subject to approval by the Registrar of Companies. The Companies Act requires the appointment of one or more directors. At least one local resident director is needed and what the requirements .
Challenges that might occur while opening a subsidiary office
We at Paul Hype Page & Co always do our best to give realistic expectations to our future and existing clients.
We also adhere to the local laws and regulations to provide the best service possible. 
Before opening your subsidiary office, we will guide you through the challenges you might face.
Know Your Customer (KYC)
KYC information comprises the facts about customers. These facts enable one to assess the extent to which customers expose a company to certain risks. These risks include money laundering and terrorist financing.
Organizations need to 'know their customers' for various reasons which include the following:
to comply with the requirements of any relevant law of the country;
at the time the due diligence is carried out, to be reasonably certain that the customers are who they say they are;
to provide them with the services requested;
to guard against fraud, including impersonation and identity fraud;
to help the organization to identify the behavior of the customers;
to avoid money laundering, fraud, or the handling of criminal or terrorist property;
to enable the organization to assist law enforcement by providing available information on customers being investigated following the making of a suspicion report to the relevant authorities.
Since a subsidiary office is a separate entity on its own, it will be considered a new company to be incorporated. Nevertheless, every directors and shareholder of the subsidiary company will be subjected to the KYC process.
Bank account opening
Opening a corporate bank account for a subsidiary office is much easier than opening than a branch office.
Banks will conduct a KYC check on ever directors and shareholder of the subsidiary company.  
In the wake of the 2018 1 Malaysia Development Berhad (1MDB) case that shook the world, banks are looking to safeguard themselves more effectively. Thus, the KYC process is now more complex. 
Criminal breaches of trust committed by banks has resulted in severe punishments being doled out. Some of the banks which have committed such offenses include BSI, DBS, and UBS.
Alternatives
In general, setting up a foreign subsidiary company is simpler than setting up a foreign branch office. However, those who want an even simpler alternative may either set up a family trust for a company or open a related company. In a related company, there will be a common shareholder and director. This will allow the KYC process to be significantly shortened.
Things to know before incorporating a foreign subsidiary
Filing annual returns of a foreign subsidiary
All locally incorporated companies are required to hold an Annual General Meeting (AGM) and file annual returns under S175, S197, and S201 of the Companies Act. 
At the AGM, directors are to present a true and fair view of the company's accounts to their shareholders. 
The Companies Act does not prescribe the minimum level of qualification for the person preparing the accounts. However, it is the responsibility of the directors to appoint individuals with the required level of expertise for the preparation of such accounts.
Understand the ACRA Annual Compliance needed to be perform yearly 
When to hold an AGM and file annual returns
Requirements
Descriptions
Companies Act
Annual General Meeting (AGM)
1. A company is required to hold its first AGM within 18 months after its incorporation.

2. Subsequent AGMs must be held every calendar year. The interval between AGMs must not be more than 15 months.

Section 175
Audited/Unaudited Accounts
The Annual Return must be filed with the Registrar within the one-month period following the AGM.
Section 197

Public/Listed Company

For a public company listed or quoted on a securities exchange in Singapore: Accounts presented at the AGM must be made up to a date not more than four months before the AGM.

In the case of any other company: Accounts presented at the AGM must be made up to a date not more than six months before the AGM.

Section 201
Tax exemption scheme for new start-up companies
Under this scheme, a newly incorporated subsidiary company that satisfies the qualifying conditions can claim a full tax exemption on the first S$100,000 of normal chargeable income for each of its first three consecutive years of assessment (YAs).
Exempted amounts for each YA
| | |
| --- | --- |
| Year of Assessment(YA) | Exempt amount for new start-up companies |
| 2005 to 2007 | First S$100,000 Profits @ 100% (Tax Free) = S$100,000 |
| 2008 onwards | First S$100,000 Profits @ 100%(Tax Free)= S$100,000 Next S$200,000 Profits @ 50% (Tax Free)= S$100,000 Total S$300,000 Profits (Tax Free)= S$200,000 |
To qualify for the tax exemption for new start-up companies, your company must:
Be incorporated in Singapore and not be than a company limited by guarantee**;
 Be a tax resident in Singapore* for that YA;
Have no more than 20 shareholders throughout the basis period for that YA where all of the shareholders are individuals beneficially and directly holding the shares in their own names; OR
Have at least one shareholder who is an individual beneficially and directly holding at least 10% of the issued ordinary shares of the company.
* A company is a tax resident in Singapore if the control and management of its business is exercised in Singapore.
** With effect from YA 2010, the scheme will be extended to companies limited by guarantee, subject to the same conditions imposed on companies limited by shares.
Tax rates
A company is taxed at a flat rate on its chargeable income regardless of whether it is a local or foreign company. 
Tax rates, exemptions, and rebate for each YA
Year of Assessment(YA)
Tax Rate
Tax Exemption/Rebate

2010 onwards

17%

Partial tax exemption and tax exemption scheme for new start-up companies
Companies will continue to enjoy the partial tax exemption scheme and tax exemption scheme for new start-up companies as provided in YA 2008 and YA 2009.
In addition, with effect from YA 2010, the tax exemption scheme for new start-up companies will be extended to include companies limited by guarantee, subject to the same conditions.
Key facts to note about Singapore subsidiaries
Shares
The parent company can own 100% of the shares of the Singapore subsidiary.
Local director
A Singapore subsidiary must appoint at least one local director. The director must be a local resident in Singapore, i.e. a Singapore citizen, a Singapore permanent resident, or an Employment Pass holder. Directors must be at least 18 years of age and must not be an undischarged bankrupt or convicted of any malpractice. Foreign companies that plan to relocate their staff from their head offices to Singapore can apply for their Employment Pass after the subsidiary has been registered.
Paid-up capital
The minimum paid-up capital for a Singapore subsidiary company is S$1.
Local registered address
A Singapore subsidiary company must have a registered office in Singapore. The registered address can be a commercial office or a home office.
Company secretary
After incorporation, the directors must appoint a person who is a resident in Singapore as the company secretary.
Auditor
An auditor must also be appointed within three months from the registration date of the Singapore subsidiary company. In this instance, Paul Hype Page & Co can serve as your auditor.
Documents required for Foreign Subsidiary I

ncorporation
Certificate of incorporation of the parent company
An extract from the Registrar of Companies that shows the current registered address and directors of the parent company
A corporate resolution authorizing a specific individual to sign necessary subsidiary documents on behalf of the parent company
Passport particulars and residential address details of individuals who will act as directors of the Singapore subsidiary company
Signed Consent to Act As Director by each proposed director
Registered address details of the Singapore subsidiary company
Memorandum & Articles of Association for the Singapore subsidiary company
All documents must be in English and any non-English documents must be translated into English. Any professional corporate services provider to be engaged may require additional documents.
FAQs
If my company has one director and one shareholder left, is it compulsory to amend my M&AA? 
Answer:
While the law does not mandate a company to amend its M&AA to cater to one director company, you may wish to examine your own M&AA to determine if it contains any provisions that will not be able to be operated if the number of directors is reduced to one individual. Every company can draft its own set of M&AA and need not rely solely on the provisions in Table A of the Companies Act.  
Please refer to section 4 and 184 of the Companies Act for further information. 
What are the criteria for appointment as a manager?
Answer:
At least one manager must be ordinarily resident in Singapore. All managers appointed must be natural persons and above the age of 18. The manager of the LLP must not be:
an undischarged bankrupt (unless he has obtained Leave of the High Court or the written permission of the Official Assignee);
disqualified as an unfit manager of insolvent LLPs under section 34 of the LLP Act;
disqualified as a manager of a former LLP wound up on grounds of national security or interest and disqualified to act as a manager;
disqualified as a person who was convicted of offenses involving fraud or dishonesty, or other offences connected with formation or management of an LLP;
disqualified under Sections 149, 149A, or 154 of the Companies Act.
Can a person from a foreign country be appointed as a local manager?
Answer: 
Yes, as long as the person has an Employment Pass or a Dependent Pass.
Are the duties of a nominee manager the same as those of a manager?
Answer:
There is no such position as a nominee manager in an LLP. Anyone who is named as the manager will have to perform the duties and carry out the obligations of a manager as stated in the LLP Act.