Guidelines for Singapore Citizens and Permanent Residents to Registering a New Company in Singapore
In our other articles, we have covered on the guidelines on how to do a Singapore company incorporation if you are incorporating a foreign company.
While that may be a tedious task (to some), if you are a Singapore Citizen or a Permanent Resident of the Republic, the process will be easier and a walk in the park and this can be incorporated perfectly fine if it passes the regulation of the relevant government authority. In short, it is easy to do business in Singapore, and we at Paul Hype Page & Co are here to serve you all the way through.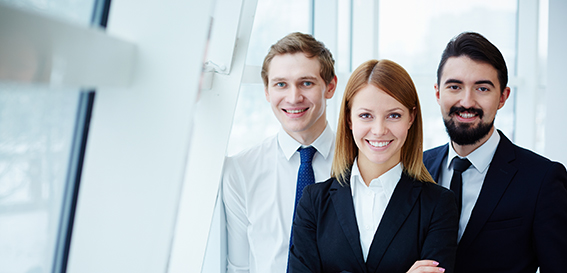 Types of business structures that a Singapore citizen can register
Sole proprietorship
Partnership
Limited Partnership
Limited Liability Partnership
Private Limited Company
Public Listed Company
Company Registration and Compliance
Upon registration, your business entity must comply with the regulatory provisions of the Singapore Companies Act and any rules made under the Act.
Since you are a legal Singapore citizen, you can be the resident director of the company. in Singapore. An individuals must be at least 18 years of age to be appointed as a company director.
Disqualification of directorship will take into effect if the individual is:
Undercharged bankrupts (unless a permit has been obtained from the High Court or the Official Assignee)
Under disqualification orders made by the Court
Convicted of specified offenses or offenses involving fraud or dishonesty punishable with imprisonment for three months or more.
Directors: You can be your company's sole director. However, all directors must be a Singapore Citizen, a Singaporean Permanent Resident, a person who has been issued an EntrePass, Employment Pass, or Dependent Pass.
Shareholders: You can have anywhere between 1-50 shareholders. The director and shareholder may not be the same person. After the company is incorporated, shares can be freely issued or transferred at any time.
Paid-up Capital: This refers to the sum of money that a company has received from shareholders who have completely paid for their purchased shares. Minimum paid-up capital for registration of a Singapore company is SG$1.
Registered Address: The address must be a physical residential or business address. However, it cannot be a post office box.
Company Secretary: The qualified company secretary must be a Singapore resident. In this case, Paul Hype Page & Co is the right person to be your company secretary till you get your own.
Corporate Tax: Pay no more than 8.5% tax on your first S$300,000 of annual profits and 17 % thereafter. Also, you can forget about dividend or capital gains taxes.
Documents required to register a Singapore company
Copy of Singapore IC
Company name
Brief description of business activities
Shareholders' details
Local Directors' details
Local Registered address
Company secretary particulars
Constitution of the company
YOU DO NOT NEED TO BE PHYSICALLY PRESENT OR CERTIFY TRUE COPIES OF THE DOCUMENTS IF YOU CHOSE PAUL HYPE PAGE & CO TO INCORPORATE YOUR COMPANY. WHY?!
Our state-of-the-art and pending patent ibizfile system mean you Singapore company registration can be done online, fast and easy.
Scope of Services We Provide
Name check and reservation
Preparation of memorandum & articles of the company and other incorporation documents
Preparation of registration forms
E-Certificate of incorporation
Preparation of compliance corporate kit, including corporate seal, share certificates, register and minutes book
Minutes of first board meeting
Resolution to open a bank account
Documents Required for Opening a Corporate Bank Account
Completed corporate account opening forms (with registration number)
Board of directors resolution approving the opening of the account and the signatories to the account
Certified true copy of official certificate of incorporation (must be certified by the company secretary or one of the directors
Certified true copy of company's business profile from company Registrar
Certified true copies of company's Memorandum and Articles of Association (MAA)
Certified true copies of Singapore IC and residential address, proof of directors, signatories, and ultimate beneficiary owners.
Point to take note for the Singapore Company name
To get your proposed company name approved quickly, make sure that the preferred name is is not identical or too similar to any existing local company names, and it does not infringe with any trademarks.
Also, the name must not be obscene or vulgar and also check that it is not already reserved.
An approved name will be reserved for 4 months from the date of application.
When your Singapore company has been incorporated, ACRA will send an official email notification to confirm it. The email notification includes the company registration number. This will be treated as the official certificate of incorporation in Singapore.
Besides the certificate of incorporation, you will also be able to obtain a PDF version of your company business profile by making a request online and paying a nominal application fee.
The company business profile contains:
Company name and registration number
Previous names for the company, if any
Incorporation date
Principal activities
Paid-up capital
Registered office address
Shareholders' details
Directors' details
Company secretary details
If you have any more questions, contact us and let us guide you further.