The registration of a Singapore-based company requires a local director, a number of shareholders between two and 50, a company secretary, and a registered address located in Singapore.

Why Register A Company in Singapore?
Among the many locations available for establishing and operating a business, there are various reasons why Singapore is the desired place for it.
Many entrepreneurs are migrating to Singapore in search of investment opportunities mainly because of Singapore's open-door immigration regulations, market policies, low rates on taxes and tax exemptions that reduce costs.
Other benefits of doing business in Singapore include the well-developed business structures, institutes and systems, policies that result in simplified procedures and business practices.
The social life and amenities such as banking and offices solution, the free trade agreements and the Investment Guarantee Agreements in Singapore is well above its neighboring countries, in which why several publications ranked Singapore as one of the best place in Asia to start a business.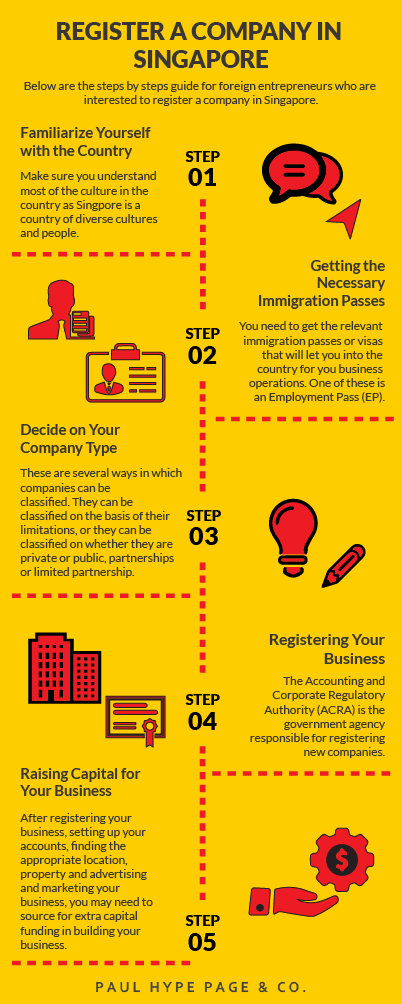 Steps to Follow for Your Company Registration in Singapore
Be it a foreign company or a local entity, initiating a private listed company is relatively easy, but can be confusing and frustrating for a person who doesn't have the right information. Hence, we at Paul Hype Page & Co – Singapore's No.1 ACRA (Accounting and Corporate Regulatory Authority) license service provider are here to provide you the solution.
There is no need for further extensive researching; our article here alone will provide you all the necessary information needed.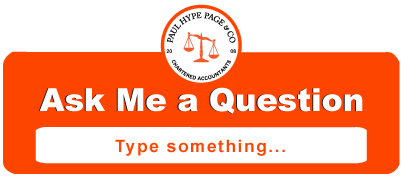 In Paul Hype Page & Co, we will help you to,
   Get timely updates on the status of your documents and proposed suggestions
   Simple, virtual services that meet industry standards
   Electronic accessibility through our website
   Find the best prices, required licenses, check on common practice and report any advantages
   Help you make structured decisions about your company
   Help you benefit from our years of business activities and compliance experience
Register a Company in Singapore FAQs
What are the company names that I am not allowed to use?
Tiwi
2020-06-24T14:43:34+08:00
As has been mentioned, any name which has been trademarked, contains foul language or obscenities, is the same as or very similar to the name of any existing company in Singapore, or has already been reserved may not be used to name a new Singapore company.
Can a S Pass holder Register a Business?
Tiwi
2020-06-24T14:43:12+08:00
The terms and conditions as stated on the S Pass will determine if the S Pass holder is allowed to register a business. Those who are unsure should consult the Ministry of Manpower (MOM).
What does a Foreigner have to do before Registering a Business in Singapore?
Tiwi
2020-06-24T14:40:55+08:00
A foreigner needs to apply for an Employment Pass (EP) to register a business and act as the local manager of the business. To do so, the foreigner must also have a Singapore residential address. Proper approval from ACRA is, of course, required.
Although it is possible for a foreigner to use other valid work passes before registering a business in Singapore, it is much simpler and more manageable for foreigners to do so if they use the EP for this purpose.