When a foreign company wants to start a business overseas, the first thing comes to their mind is forming a subsidiary. Let dive in and understand what is and how to register a Singapore subsidiary.
What is a Singapore Subsidiary Company?
A Singapore subsidiary company is a private limited company where the majority shareholder is a corporate entity own by their parent or holding company normally located from overseas jurisdiction. After the subsidiary is formed, there is a relationship between a parent company (simply, a parent) and its subsidiary (or subsidiaries) in which the parent controls its subsidiary in terms of the ability to influence and direct the financial and operating policies of the subsidiary to the benefit and best interest of the parent.
Shares Ownership of a Subsidiary
To be considered a subsidiary, there must be a minimum 50% of share ownership by their foreign parent or holding company. It also means that the minimum parent share ownership is between 50% to 99% only.
The remaining 1% to 50% of the shares can be held by either an individual or corporate legal entity such as a partnership, sole proprietorship or any other legal entity.
If the parent has 100% share ownership of their subsidiary, it is considered a wholly owned subsidiary. The differences lie in the percentage of shares ownership and this will affect the accounting, legal influence, licensing of the subsidiary. For example, in Singapore, to qualify for most of Singapore government funded grants or incentives, there is a rule that 30% ownership must be a local company or an individual.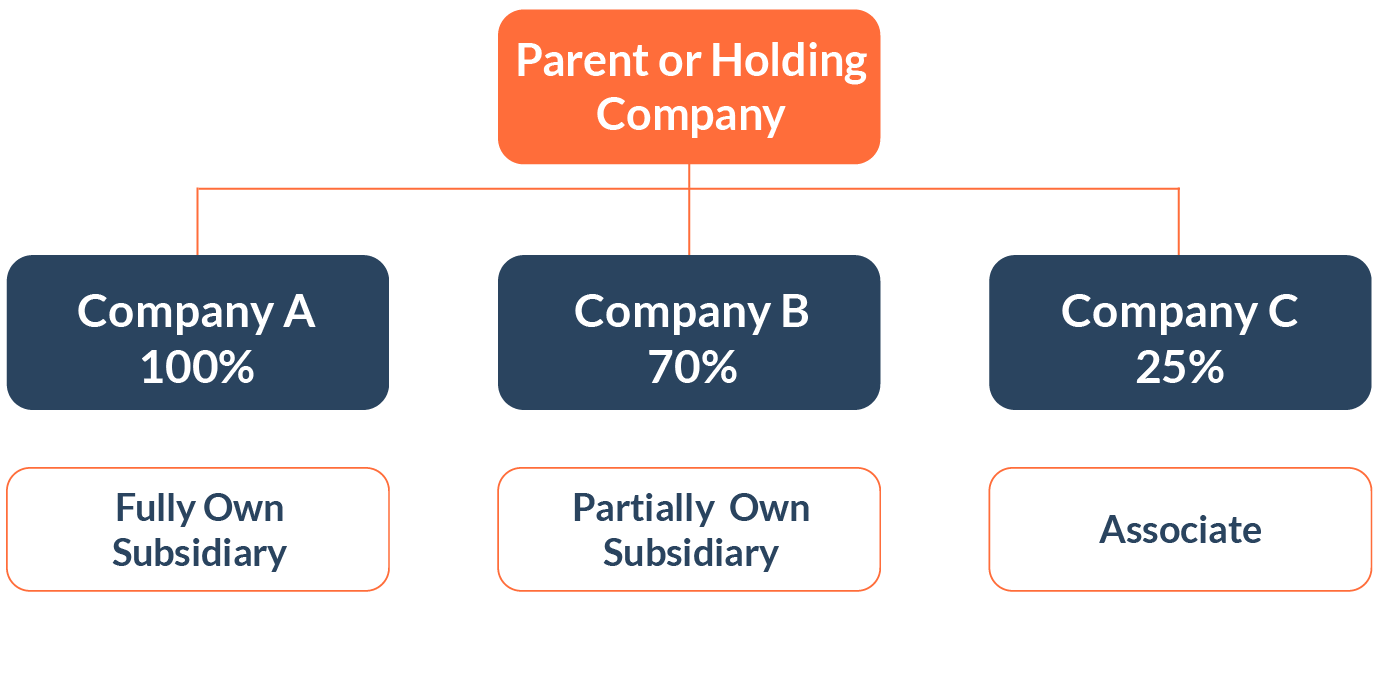 Why do foreign companies form a Subsidiary?
1) The parent company wants venture into a new business in a different industry and perhaps even a different branding. Forming a subsidiary will result in an independent legal and financial entity that separates them from their parent company.
For example:
A property developer bought new land to develop a new condominium. They will always form a new subsidiary for their new development. This is a form of risk management as a subsidiary is responsible for its own legal liabilities as well as its debts and taxes. It also means that lawsuits against the subsidiary cannot collect against the parent company's assets, only those of the subsidiary.
2) Another common reason is that the parent or holding company share ownerships have been held by many different and large volume individual shareholders. Therefore, it is unpractical to form a new company using the parent company's individuals as shareholders. In relationship to the above, the parent company may want to form or already have hundreds of subsidiaries. Henceforth, when there a change in parent shareholdings, it wouldn't be practical to alter shares of so many subsidiaries
Know Your Customer (KYC) processes that take place for subsidiaries
We at Paul Hype Page & Co always do our best to give realistic expectations to our future and existing clients. We also adhere to the local laws and regulations to provide the best service possible.
Before opening your subsidiary office, we will guide you through the challenges you might face.
Know Your Customer (KYC) Conducted by the Bank for opening a bank account
KYC information comprises the facts about customers, the bank needs to collate such information to assess on whether they wants to accept this client for account opening.
These facts enable the bank to assess company's risks on include money laundering and terrorist financing.
Common questions on "Know their customers' KYC list are as followings:
Source of the funds that will be inject to the subsidiary;

What type of business industry it is operating in;

Who and where the type of clients the subsidiary will be engaging with;

What the estimated sales and expenses locally and overseas per month;

Where and who is the decision maker of the subsidiary, will be a local or overseas locations?

Do the subsidiary have local staffs and working premises.
Know Your Customer (KYC) Conducted by ACRA Corporate Service provider (CSP)
Since 2016, ACRA has implemented the rule that all Corporate Service Providers need to conduct KYC on new clients as part of the Anti Money laundering Act. Therefore, every director and shareholder of the subsidiary and Holding company will be subjected to the KYC process prior to registration of the Singapore subsidiary or company. Below infographics provide some information: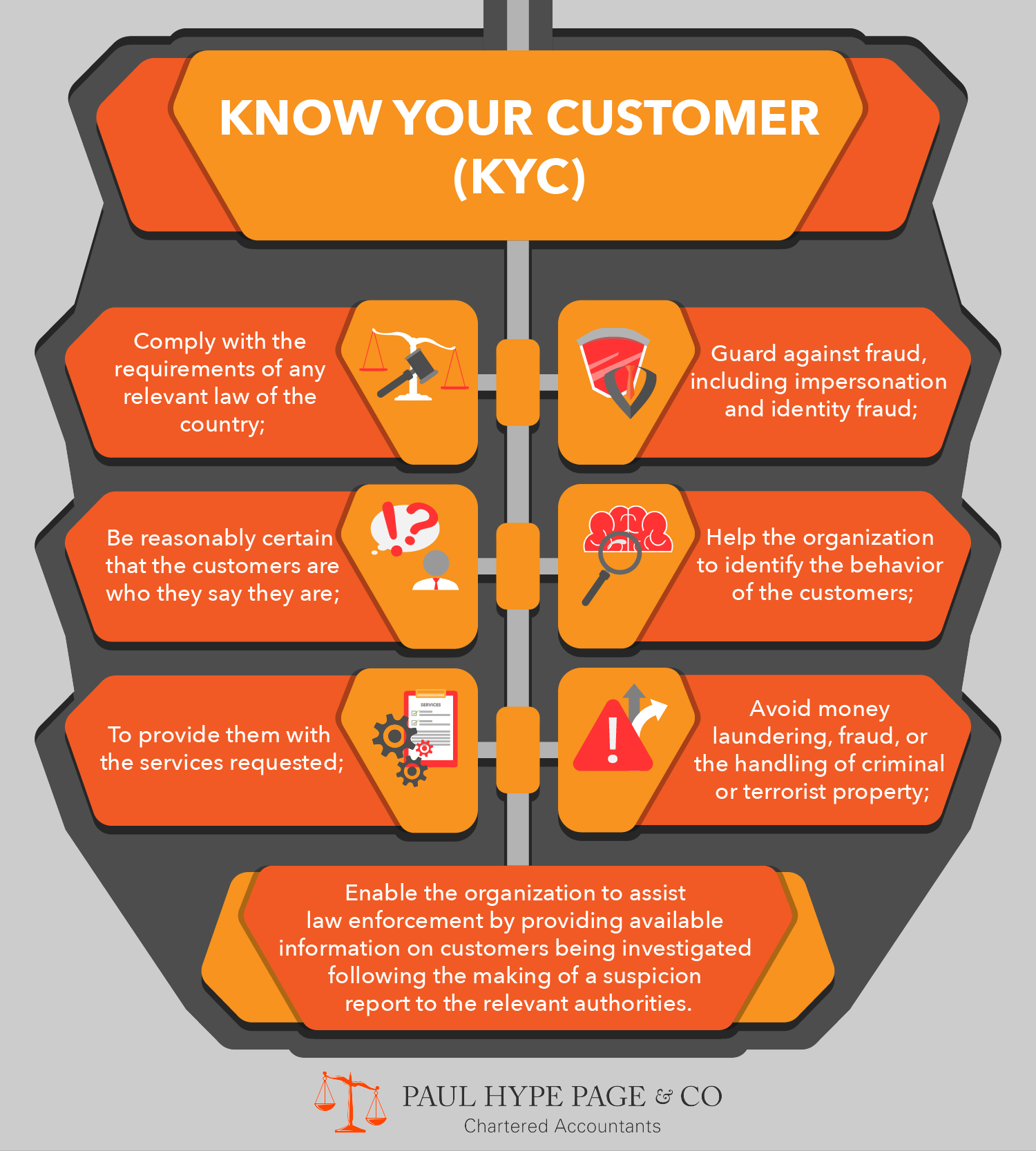 Filing annual returns of a foreign subsidiary
All locally incorporated companies are required to hold an Annual General Meeting (AGM) and file annual returns under S175, S197, and S201 of the Companies Act. At the AGM, directors are to present a true and fair view of the company's accounts to their shareholders. 
The Companies Act does not prescribe the minimum level of qualification for the person preparing the accounts. However, it is the responsibility of the directors to appoint individuals with the required level of expertise for the preparation of such accounts. Having said that, it is important to have the right secretarial support to ensure you've met all regulatory requirements.  
Understand the ACRA Annual Compliance needed to be perform yearly
Requirements
Descriptions
Companies Act
Annual General Meeting (AGM)
1. A company is required to hold its first AGM within 18 months after its incorporation.

2. Subsequent AGMs must be held every calendar year. The interval between AGMs must not be more than 15 months.

Section 175
Audited/Unaudited Accounts
The Annual Return must be filed with the Registrar within the one-month period following the AGM.
Section 197
Public/Listed Company
For a public company listed or quoted on a securities exchange in Singapore: Accounts presented at the AGM must be made up to a date not more than four months before the AGM.

In the case of any other company: Accounts presented at the AGM must be made up to a date not more than six months

Section 201
A company is taxed at a flat rate on its chargeable income regardless of whether it is a local or foreign company.
Tax rates, exemptions, and rebate for each YA
Year of Assessment(YA)
Tax Rate
Tax Exemption/Rebate
2010 onwards
17%
Partial tax exemption and tax exemption scheme for new start-up companies
Companies will continue to enjoy the partial tax exemption scheme and tax exemption scheme for new start-up companies as provided in YA 2008 and YA 2009.
In addition, with effect from YA 2010, the tax exemption scheme for new start-up companies will be extended to include companies limited by guarantee, subject to the same conditions.
How to Register a Singapore Subsidiary Company?
ACRA Requirements
Directors: A minimum of one resident director (a Singapore Citizen, a Singapore Permanent Resident, a person who has been issued an EntrePass, Employment Pass, or Dependent Pass) is mandatory.

Shareholders: The shareholder can be an individual or a corporate entity. 100% local or foreign shareholding is allowed. A director and shareholder can be the same or different person.

Paid-up Capital: Minimum paid-up capital for registration of a Singapore company is S$1.

Registered Address: The address must be a physical local address. (PO Box is not allowed.)

Company Secretary: Companies Act requires one Company secretary who must be a natural person and an ordinarily resident of Singapore.
Audit Requirements
According to ACRA, currently, a company is exempted from having its accounts audited if it is an exempt private company with annual revenue of $5 million or less. This approach is being replaced by a new small company concept which will determine exemption from statutory audit. Notably, a company no longer needs to be an exempt private company to be exempted from audit.
A company qualifies as a small company if:
(a) it is a private company in the financial year in question; and
(b) it meets at least 2 of 3 following criteria for immediate past two consecutive financial years:
total annual revenue ≤ $10m;
total assets ≤ $10m;
no. of employees ≤ 50.
For a company which is part of a group:
(a) the company must qualify as a small company; and
(b) entire group must be a "small group"
to qualify to the audit exemption.
For a group to be a small group, it must meet at least 2 of the 3 quantitative criteria on a consolidated basis for the immediate past two consecutive financial years.
We will need the following documents from you:
Documents Required For Company Subsidiary Incorporation
For each Singapore resident individual shareholder and director:
Copy of Singapore IC; and

Copy of passport if the individual is not a citizen of Singapore
For each non-resident individual shareholder and director:
Copy of passport; and

Copy of residential address proof such as a recent utility bill, residential phone bill, tax bill, or cable TV bill
For each corporate shareholder of the Foreign Corporate Company Certificate and
Special Director Resolution to resolve becoming newly incorporated company subsidiary's shareholder
Please note the following:
All documents must be in English or officially translated in English;

All copies of documents must be certified true copies by a notary public or you must bring the originals to our office for sighting;

If you are overseas, you can email us the scanned copies of documents so we can proceed with preparing the necessary incorporation documents.

However we must receive the certified true copies (or sight the originals at our office) before we can incorporate the company.

Our compliance department may ask for additional information if necessary.
After engaging our services, we would perform the followings to register your Singapore subsidiary company:
Scope of Services:
Name check and reservation

Preparation of memorandum & articles of the company and other incorporation documents

Preparation of registration forms

Professional & Filing Fees

E-Certificate of incorporation

Preparation of compliance corporate kit, including corporate seal, share certificates, register and minutes book

Minutes of first board meeting

Resolution to open a bank account
Once your company is incorporated, you have to think to open a corporate bank account with any of the local and international banks in Singapore. Opening a corporate bank account in Singapore is a simple and quick procedure. The important thing is that you have to choose the bank which offer corporate accounts features can fulfill the banking needs of your company.
Requirements for Opening a Corporate Bank Account
Basically, the followings are the required documents to open a corporate account in Singapore banks after successfully registering for a Singapore subsidiary:
Completed Corporate Account Opening Forms

Board of Directors Resolution approving the opening of the account and the signatories to the account

Certified True Copy of Certificate of Incorporation (must be certified by the company secretary or one of the directors)

Certified True Copy of Company's Business Profile from Company Registrar

Certified True Copy of Company's Memorandum and Articles of Association (MAA)

Certified True Copies of Passport (or Singapore IC) and Residential Address Proof of Directors, Signatories, and Ultimate Beneficiary Owners. If you are in Singapore, just bring the originals and the bank will make a copy.
Singapore banks may ask you to produce additional documents depending on the case. Generally, the majority of the banks require that the account signatories and majority directors be physically present in Singapore for signatures at the time of opening the company bank account. However, some banks will accept the signing of documents at one of their overseas branches or in front of a Notary Public.
Can I use a different company name for my subsidiary?
Jeremy
2020-11-12T10:46:13+08:00
Yes, you can use a different name for your subsidiary. Your subsidiary name doesn't have to be the same as the parent company name. 
Share This Story, Choose Your Platform!