If you were to Google "Singapore and Malaysia business", you'll come across lots of articles that compares both – pitting the two big boys of Southeast Asia against each other. But why not we shift the chatters and continue the conversation from a collaborative perspective?
No more 'Singapore vs Malaysia', but rather 'Singapore and Malaysia' – a synergetic approach, instead of a silo approach. Often times, businesses are focusing on choosing one market rather than looking at multiple markets for an integrated, big-picture view to scale the business and exercise business effectiveness.
For most companies, Singapore is usually the headquarters for operations in Asia. The scarcity of land and resources cause spiraling upward costs. As we're experiencing the squeeze of stagflation, businesses are finding ways to cut costs to ensure long-term sustainability.
Moreover, if the pandemic taught us something, it's diversifying operations and never put all your eggs into one basket – and that's where Malaysia comes into the picture.
How the MRA Grant in Singapore can help
– UP TO 50% OF ELIGIBLE COSTS COVERED –
Introducing the MRA (Market Readiness Assistance) grant, your ticket to turbocharging your business's international success! Designed exclusively for vibrant Singapore-based small and medium-sized enterprises (SMEs) like yours, the MRA grant is the ultimate boost you've been waiting for.
The MRA grant is available to apply now till 31 Mar 2025. Each application is limited to one activity per overseas market. A new market is defined as any country outside Singapore where the company has not generated S$100,000 in overseas sales in each of the last 3 preceding years.
3 reasons why SG-MY twinning strategy works
1. Close proximity
Singapore to Kuala Lumpur only takes 1 hour by flight while Singapore to Johor only takes 1 hour by land. This means that you're just a stone's throw away from your operational team with easy access to them whenever.
As both countries are in the same geographical sphere, there is also no time difference making cross-country working easy.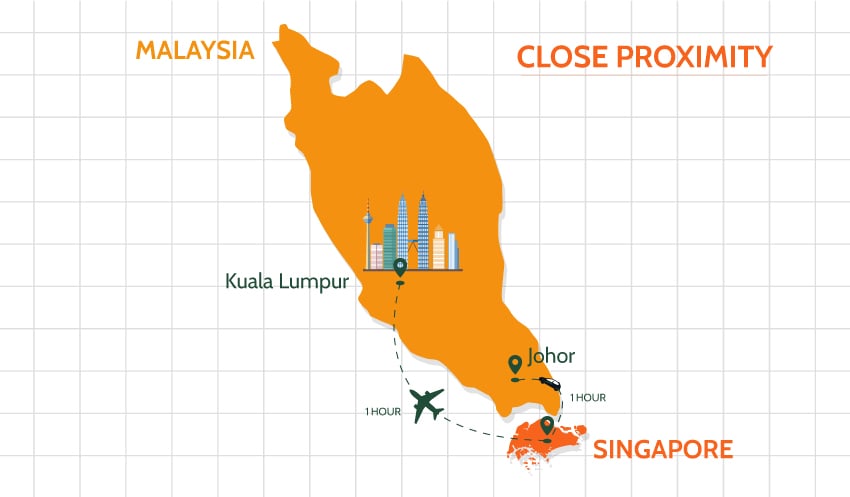 2. Cost-effective talent & land
Unlike Singapore, Malaysia has acres of land. With the abundance of land, naturally, the cost of renting or purchasing land is much cheaper as compared to Singapore. Setting up a factory in Johor could be a reality for manufacturing companies due to land size and cost savings.
Alternatively, if land is not a key priority, leveraging Malaysia as your resource and operational hub is a viable solution given its high caliber workforce and large talent pool.
3. Pro-business environment
Similar to Singapore, Malaysia's government are very pro-business and are constantly looking for foreign investments in the country. Its attractive tax policies such as tax rebates for new SMEs.
With one of the lowest corporate tax rates of 24%, ranking 12th for ease of doing business, growing economy, and upward GDP growth, it's definitely a destination that businesses should really consider.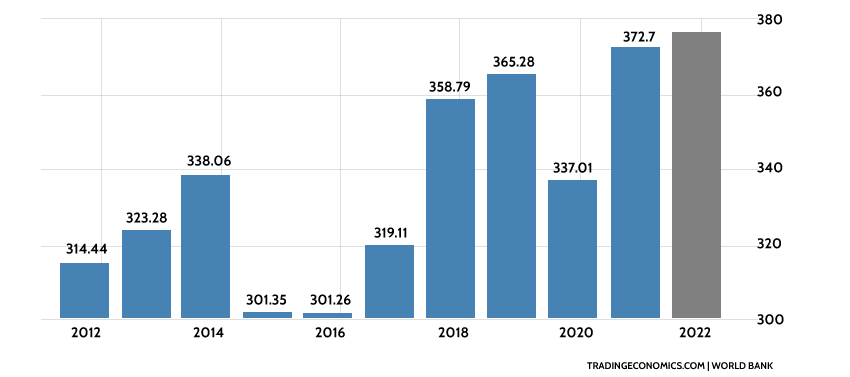 Malaysia's digital economy has also garnered lots of traction with the setup the new tech business authority – Malaysia Digital Economy Corporation (MDEC). Beyond the establishment of MDEC, high tech manufacturing are also part of the country's Industry 4.0 initiatives.
As expected, retail and trading industry are still key drivers of the economy due to the large consumer market with purchasing power.
Making the move to Malaysia
If you have an existing Singapore company with at least 30% of local shareholding, you can tap on the Market Readiness Assistance (MRA) grant by Enterprise Singapore. What this means is that you get up to 70% of your expansion costs covered capped at S$100,000 across 3 pillars – marketing and promotion, overseas business development, and market entry.
What are the requirements to set up a company in Malaysia?
The requirements are straightforward:
RM1 paid-up capital

1 shareholder, aged 18 years old and above

1 director, aged 18 years old and above

Local registered address

Appointment of a local company secretary who is licensed by SSM or a member of any professional body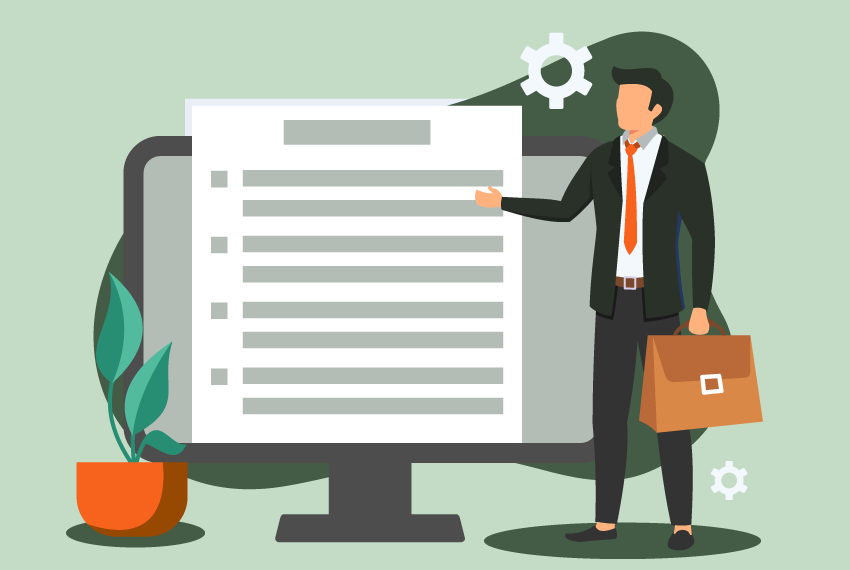 Find Out How Much is Your MRA Grant!
Talk with us to learn more about your MRA Grant!
Share This Story, Choose Your Platform!