Tax Checklist (Free PDF & Excel)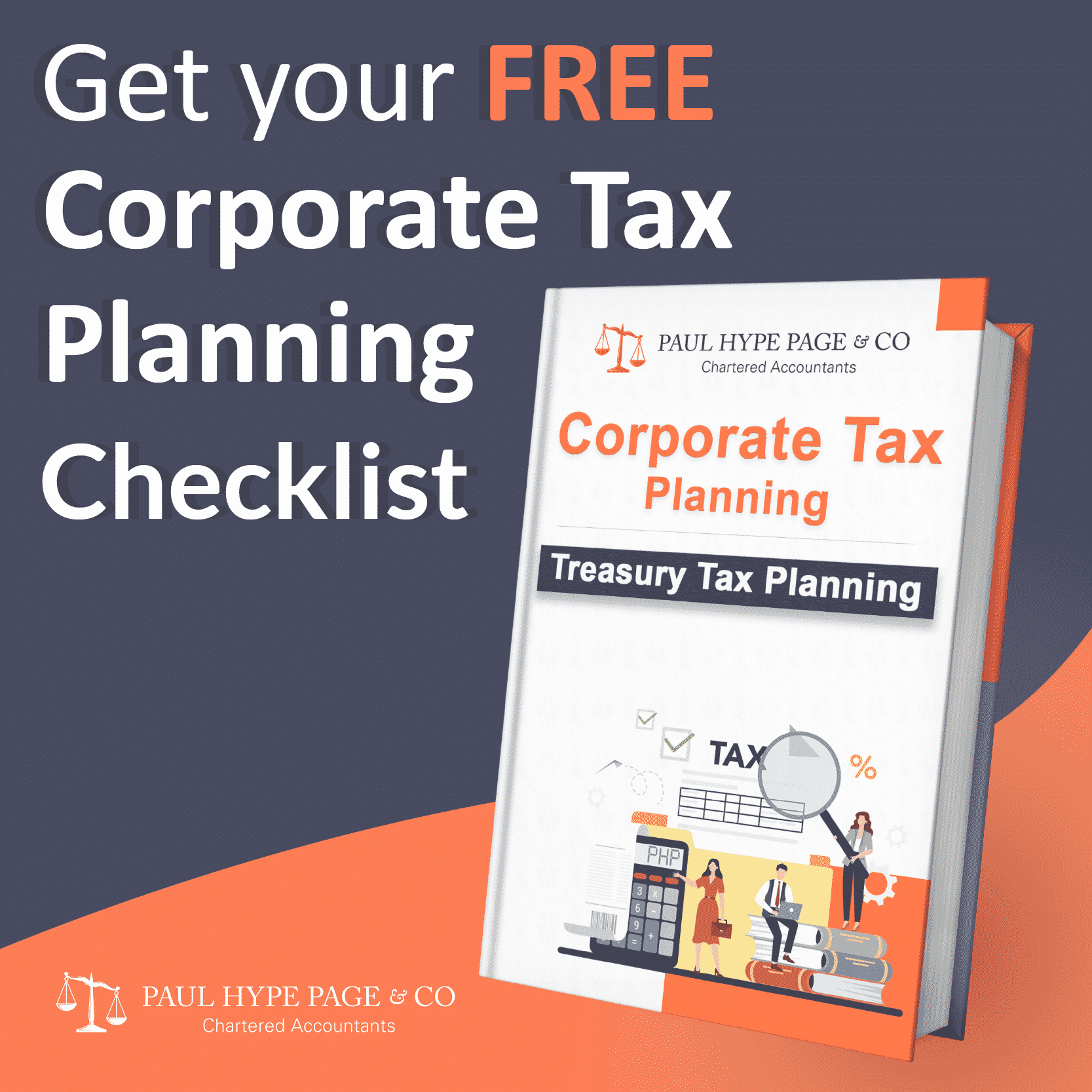 Understanding the Corporate Tax System in Singapore

Singapore has been nominated as one of the tax havens around the world. With its low corporate tax rates and strong financial incentives support from the government (IRAS), it is no wonder business opportunists seek to start their company in the country.
Below here are some relevant resources about company taxes in Singapore.
Singapore Corporate Tax Rates
A company is taxed a flat rate on chargeable income, regardless of whether it is a local or foreign company. The Corporate Tax Rate is 17%.
Company Tax Exemption Scheme for New Start-Up Companies
A newly incorporated company which satisfies the qualifying conditions can claim a 75% tax exemption on the first S$100,000 and a 50% tax exemption on the next S$100,000 of normal chargeable income for each of its first 3 consecutive years of assessment (YAs).
Company Tax Exemption Qualifying Conditions
To qualify for a tax exemption, new start-up companies must:
Be incorporated in Singapore (other than companies limited by guarantee**)
Be a tax resident in Singapore for the YA
Have no more than 20 shareholders throughout the basis period of the YA:
Have its shareholders beneficially and directly holding the issuing shares in their own names, OR
Have at least one shareholder beneficially and directly holding at least 10% of the issued ordinary shares of the company
*A company is a resident in Singapore if the control and management of its business is exercised in Singapore.
** From YA 2010, companies limited by guarantee are subjected to the same conditions imposed on companies limited by shares.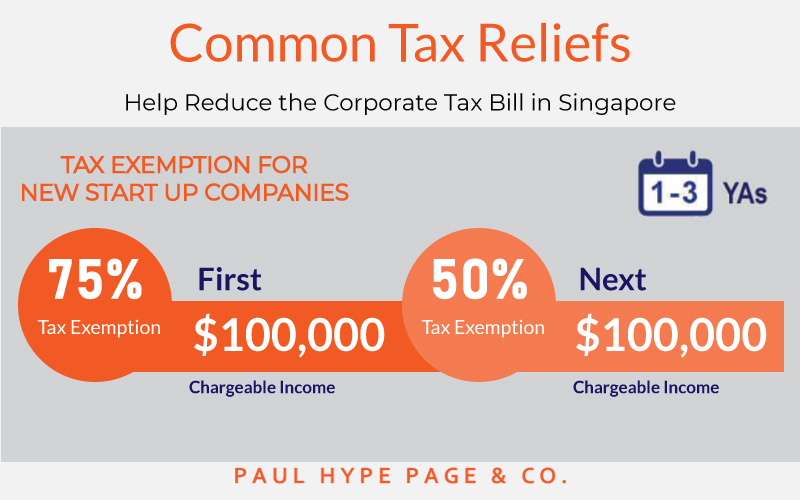 FAQs

What are the Required Documents when filling Form C-S/ C?
Tiwi
2021-05-17T11:17:08+08:00
Audited and unaudited financial statements, tax computations, claim forms, and other documents must be prepared or filed with an income tax return (Form C-S/ C).
Records and Accounts Keeping
Companies are required to keep proper records and accounts of business transactions. Using accounting software helps businesses improve record keeping and comply with tax obligations.
Businesses can also use the information found in the software to ensure that operations are effective and efficient.
The IRAS' Accounting Software Register lists the accounting software that are able to meet IRAS' technical requirements, and businesses considering using accounting software for record-keeping purposes are encouraged to consider software on this list.
For companies eligible to file Form C-S
Companies that meet the qualifying conditions may report their income by filing Form C-S instead of Form C.  Such companies must prepare:
audited and unaudited financial statements;
tax computation and supporting schedules; and
other documents such as claim forms for claiming certain tax deductions or benefits.
These documents are to be prepared and retained for submission upon IRAS' request, except for Declaration for the Purpose of Claiming Writing-Down Allowances for Intellectual Property Rights (IPRs) under Section 19B of the Income Tax Act.

Hear what our clients have to say
4.6/5
out of 29 reviews on Google
Paul Hype Page & Co. helped us set up our Singapore branch company and bank account seamlessly. Paul Hype Page also obtained employment pass permits for our expat staff smoothly. We also use the payroll services, tax and corporate administrative services that Paul Hype Page provides us on an ongoing basis thereby enabling us to focus on our business.
ESP Global Services Limited (Singapore Branch)
Smooth Incorporation in Singapore allows me to start my business at ease. Thank you PHP!
Rising Engineering And Construction Pte Ltd
Paul Hype Page & Co. Incorporation process and Corporate specialist staff are a perfect mix of knowledge and tools to start our business in Singapore. Paul Hype Page has a well planned step-by-step process that guides us through all of the government, legal and administration prerequisites as well as our employment pass application. This whole experience had been incredibly hassle free and easy to navigate with a reasonable fee structure.
Tripbuilder Pte Ltd
Benefits of Working with Us

Corporate tax compliance in Singapore has become more complex under the regulatory scrutiny of the IRAS.
Paul Hype Page & Co ensures both your company and your compliance meet the standards required for corporate tax submissions, tax filing, various tax matters including tax deductions and exemptions.
Our team of specialists are well-versed with the l