Singapore Company Registration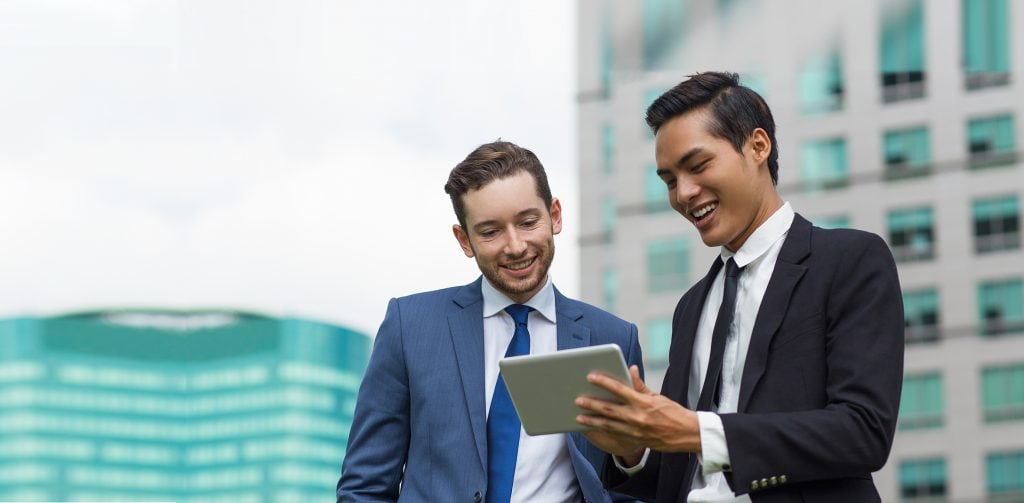 There's a lot to consider when it comes to Singapore company incorporation. In this guide, you will gain insight and an improved understanding about how to register your company in Singapore.
In Singapore, most companies in Singapore are registered as a Private Limited Company (Pte Ltd). Paul Hype Page & Co, Singapore's expert in successful incorporation, is here to help guide you through the entire process.
Why Choose Singapore?
Here's why entrepreneurs from all over the world are choosing Singapore:
1st in Asia in for quality of life
1st for ease of doing business, (World Bank)
1st in Asia for the best labor force
1st most politically stable country in Asia
3rd wealthiest nation in the world (Forbes Magazine)
3rd most globalized economy in the world
Benefits of Starting a Business in Singapore
Singapore company incorporation is attractive because:
It's Strategically Positioned
Pro Business Environment
It's Low Tax Rates
Welcoming Immigration Policy
High Quality of Life
Disadvantages of Starting a Business in Singapore
The disadvantages may include:
     High Overhead Costs
     Rising Cost of Living
     Year Long Humidity
     Strict Rules
     Funding Difficulty
Pre-Registration Essentials
Before you set up a company with ACRA, you need to prepare the following:
Valid Company Name: Approved by ACRA before the company incorporation.
Minimum Shareholders: For a Private Limited Company, a minimum of 1 and maximum 50 shareholders are required. The shareholders can be individuals or legal entities. Complete foreign shareholding is allowed.
Permanent Director: At least one director should be locally resident, a Permanent Resident of Singapore or hold a valid Employment Pass. All directors must be minimum 18 years of age. They should not be insolvent or convicted for any malpractice in the past.
Minimum Paid-up Capital: The minimum capital is SGD 1.
Resident and Qualified Company Secretary: A qualified Company Secretary must be appointed within 6 months from the date of incorporation. They must be a resident in Singapore. Any shareholder or director is prohibited from acting as a Company Secretary.
Valid Registered Address: The address must be a physical address. The use of P.O. Box addresses is not allowed.
Requirements for Foreigners
It is mandatory to engage a professional service provider in the company incorporation process in Singapore.
The local law prohibits foreign individuals and entities from registering a company on their own within Singapore.
Foreigners Registering a Company in Singapore Need to:
Make the director and shareholder records accessible to the public.
Have an Employment Pass if they plan to operate the company locally.
Have a local director running the company in Singapore if they do not plan on living in Singapore.
Visa requirements vary with respect to the nature of the business activities. An Employment Pass  is required if the investor intends to move to Singapore. You don't need a visa if you don't intend to relocate to Singapore.
Professional firms can nominate a local resident director for day-to-day business operations oversight and management.
Documents Required
For company incorporation in Singapore, you will need:
The Company Name
Shareholders Details
Registered Address
Directors' Details
Company Secretary Details
Nature of the Business and Activities
Memorandum and Articles of Association
Company Registration Procedure
Step 1: Reserve Your Company Name
The Company Registrar will oversee the process and notify you of the decision instantly.
To expedite the process, pick a company name that:
Differs from existing local company names.
Does not infringe with any trademarks
Does not contain profanity
Has not been reserved yet
Step 2: Register Your Company
Once approved, the Company Registrar will process your incorporation application and documents within a few hours.
In some cases, certain applications may experience delays in processing as more verification time may be needed.
Step 3: Open a Company Bank Account
HSBC, Standard Chartered, Citibank, DBS, OCBC, and UOB are just some of the many banking options foreign investors can consider when registering a company in Singapore.
How Long Does Singapore Company Incorporation Take?
If all your required documents are in order with no issues, the Singapore company incorporation process can be done in as quickly as 1 day.
Post Company Registration
Upon successful incorporation, you will be issued with the following documents:
Certificate of Incorporation: The email confirms that you are incorporated and informs you of your Company Registration Number. This is an official certificate of incorporation.
Company Business Profile: The Company Registrar will create a company business profile after the company registration process is completed. This profile will contain key information, including:
Company name and registration number
Previous names for the company, if any
Incorporation date
Principal activities
Paid-up capital
Registered address
Shareholders details
Directors details
Company Secretary details
Post-Incorporation Concerns
Once you have set up a company, you can start your business activities immediately. Some post-incorporation delays you may encounter include the following:
You may need to obtain relevant business licenses before you can begin your business activities (if your business requires licenses).
You may need to obtain a Central Registration (CR) number if your business involves the export and import of goods.
Any foreign employees you wish to employ will need to apply for their Employment Pass (EP) visa.
You must decide when your company's financial year end is going to be before commencing business. This can be any date as long as it is within 18 months from the date of incorporation.
Business Licenses & Goods and Services Tax (GST)
Business Licenses
Industries in Singapore which will require a business license include the following:
– Restaurants
– Educational institutes
– Travel agencies
– Financial services
– Import/export of goods
– Employment agency
GST
If your company revenue is expected to exceed 1 million, you will need to apply for GST. The 7% GST which is charged to your customer must be handed in to the Singapore Authorities.
If your company revenue is less than $1 million, you do not have to register for GST.
The Convenience of iBizFile
Set-up a Private Limited Company quickly and efficiently with our online iBizFile system. It's 100% confidential and easy to use. Here is what you would need to do:
Step 1: Log on to iBizFile.com and follow the on-screen instructions to fill up your incorporation information.
Step 2: Our Corporate Specialist (CS) will reserve your company name on the BizFile+ web portal.
Step 3: Our CS will submit your business registration with supporting documents to ACRA.
Step 4: ACRA will email you with the details of your incorporation once the registration is successful.
Step 5: Your dedicated CS will assist you with the Corporate Secretary compliance services
Step 6: You're all set! Congratulations!
Why Choose Paul Hype Page?
We're a team of highly experienced professionals who will assist you in your Singapore company incorporation from start to finish. We make a difference to your business success.
1st company in Asia with iBizFile
One-stop solution provider with all your business needs under one roof.
Successful and highly sought after all-in-one Incorporation with Employment Pass Package.
A full practicing member of the Institute of Certified Public Accountants of Singapore (ICPAS).
Registered as a Public Accounting Firm with the Accounting and Corporate Regulatory Authority (ACRA).
Awarded the Advisor in Promising 500 SME Singapore
A recognized trusted partner by OCBC and awarded the OCBC Gold Partner Award.
Accredited by the Practising Management Consultants (PMC) Singapore.