Singapore Company Registration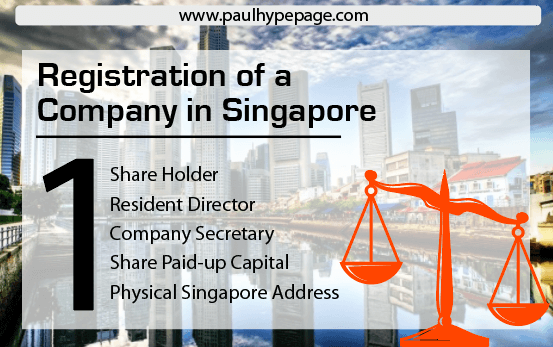 In this page, we will provide you with step by step guide of a Singapore company registration. 
While we are at it, we also will share the pros and cons of it. 
Whatever said, choosing Paul Hype Page & Co for your Singapore Company Incorporation is the best decision you 've made!
Advantages of Starting a Business in Singapore
       Corporate tax rates are about 8.5% up to SG$300,000 profits and a flat 17% above that
       There are no dividend or capital gains taxes in Singapore
       Personal tax rates start at 0% and max out at 20% above $320K
       A safe, orderly, green and clean environment for a family
       Excellent public transport and educational system
       Business-friendly environment
       Warm immigration policy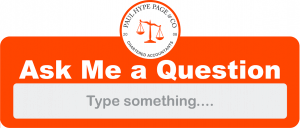 Disadvantages of Starting a Business in Singapore
       High overhead costs
       The high cost of living
       Year-long humidity
Pre-Registration Process
Before you set up a company with Accounting and Corporate Regulatory Authority (ACRA), you must take note of: 
This must be approved by ACRA before the company can be incorporated. 
For a Private Limited Company, a minimum of 1 and maximum of 50 shareholders is needed. The shareholders can be either individuals or corporate entities. 
Minimum of one resident director is required, (i.e. Singapore citizen, Singapore Permanent Resident, EntrePass, Employment Pass or Dependent Pass holder). 
There is no limit on the number of directors that a company may appoint. 
However, all directors must be at least 18 years old. He/ she must not have been bankrupt or convicted of any malpractice in the past. 
Foreigners registering a foreign company in Singapore need to make the director and shareholder records accessible to the public. They will also need to have an Employment Pass if they plan to operate the company locally. 
If they do not plan to live in Singapore to run the company, a local director is required for the latter. 
If you don't have a local director, Paul Hype Page and Co can nominate a local resident director. 
The minimum capital is SG$1. 
In accordance with the Singapore Companies Act, every company must appoint a qualified company secretary within 6 months of incorporation. The company secretary must be a natural person who is ordinarily resident in Singapore. 
The registered business address must be a physical address (commercial or residential) and must not be a P.O. box. 
For company incorporation in Singapore, you will need to show the following: 
       The Company Name
       Shareholders Details
       Registered Address
       Directors' Details
       Company Secretary Details
       Nature of the Business and Activities
       Memorandum and Articles of Association
Company Registration Procedure
Step 1: Reserve Your Company Name 
The Company Registrar will oversee the process and notify you of the decision instantly. To expedite the name approval, make sure that the intended name: 
    Is not identical orsimilar toany existing local company names

 

    Does not infringe upon any trademarks
    Is not obscene or vulgar
    Is not already reserved
Step 2: Register Your Company 
Once the name has been approved, the Company Registrar will process your incorporation application and documents. This usually takes 3 hours, unless there are any unforeseen error in the verification process. 
Step 3: Open a Corporate Bank Account 
The company bank account opening can be done at any local bank. 
Issue that might Occur During Bank Account Registration
Singapore is home to over 128 commercial banks and 31 merchant banks. As the primary hub for wealth management and investments in Asia, it is easy for businesses to have access to private as well as commercial banking services to fund their expansion at low-interest rates. 
However, there will be some unwritten rule that will eventually take place when you are about to open a corporate account. 
Most corporate service provider won't advise you on this, however, we believe it is our legal obligation to educate you and aid you in the matter. 
Problem #1: It is much easier for a local resident to open a bank account 
This is because banks like DBS and OCBC now has the option to open a personal account even without being present in the bank. However, this is not viable if you are to open a corporate account, and if you are a foreigner who wants to open a personal bank account. 
Problem #2: The stringent rules and documents required to open a corporate account 
Typically, the banks would require the documents listed below: 
Completed Corporate Account Opening Forms (signed by authorized signatories)
Board of Directors Resolution sanctioning the opening of the account and the signatories to the account (prepared by company secretary)
Certified True Copy of Resolution sanctioning the opening of the account and the signatories to the account
Certified True Copy of Certificate of Incorporation
Certified True Copy of Company's Business Profile from Company Registrar
Certified True Copy of Company's Memorandum and Articles of Association (MAA)
Certified True Copies of Passport (or Singapore IC) and Residential Address Proof of the Directors, Signatories, and Ultimate Beneficiary Owners. If you are in Singapore, just bring the originals and the bank will make a copy.
Problem #3: Delay and rejection in account opening 
These usually happen when there are insufficient documents presented to the bank. With the worldwide scandal of 1MDB, the Monetary Authority of Singapore (MAS) served BSI Bank Limited (BSI Bank) notice of intention to withdraw its status as a merchant bank in Singapore for serious breaches of anti-money laundering requirements, poor management oversight of the bank's operations, and gross misconduct by some of the bank's staff. 
These are serious offenses in Singapore. That being said, as a Corporate Service Provider governed under ACRA, MOM and MAS, Paul Hype Page & Co will do all we can to avoid these delicate situations to serve you and all our clients better. 
Solution Paul Hype Page & Co will offer
We are the best when it comes to solutions. In the situations mentioned above, we will use our patent pending ibizfile system, whereby we will conduct the necessary Know Your Customer (KYC) and Anti Money Laundering (AML) search for our clients. 
This is a state-of-the-art platform whereby we conduct a search on your name and upon completion, we can also provide the banks with the results we have obtained. 
As it is a trusted system, this will allow the bank to expedite the account opening process. We have also entrusted a few Singaporean banks to be our incorporation partners, therefore the problems of opening a corporate bank account can be avoided. 
Online Registration: The Convenience of iBizFile
Set-up a Private Limited Company quickly and efficiently with our online iBizFile system. It's 100% confidential and easy to use. 
Step 1: Log on to iBizFile.com and follow the on-screen instructions to fill up your incorporation information. 
Step 2: Our Corporate Specialist (CS) will reserve your company name on the BizFile+ web portal. 
Step 3: Our CS will submit your business registration with supporting documents to ACRA. 
Step 4: ACRA will email you with the details of your incorporation once the registration is successful. 
Step 5: Your dedicated CS will assist you with the Corporate Secretary compliance services 
Step 6: You're all set! Congratulations! 
If all documents satisfy the terms of use privacy of ACRA, the company registration process can be done in 1 day.
Upon successful incorporation, you will be issued with an official Certificate of Incorporation and a Company Business Profile. The business profile will contain the following: 
    Company name and registration number
    Previous names for the company, if any
    Incorporation date
    Principal activities
    Paid-up capital
    Registered address
    Shareholders details
    Directors details
    Company Secretary details
Possible Post-incorporation Delays
Relevant business licenses before you can begin your business activities (i.e. Restaurants, Educational institutes, Travel agencies, Financial services, Import /export, Employment agency)
You may need to obtain a Central Registration (CR) number if your business involves the export and import of goods
Application of an Employment Pass (EP) visa for foreign employees
Happy with what you read? Click here to begin your journey to Singapore Company Incorporation, and Paul Hype Page & Co be your preferred corporate service provider.