Singapore Company Registration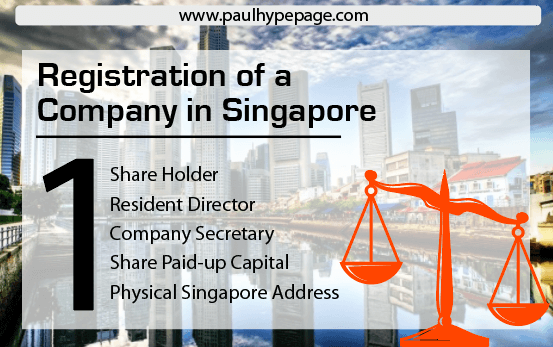 Many people, both from Singapore and abroad, choose to register a company in Singapore. This should not come as a surprise because of the many benefits that come with the registration of a Singapore company. As one of the world's major business hubs, Singapore is very open to the registration of new companies.
Advantages of Starting a Business in Singapore 
One of the most notable advantages of registering one's company in Singapore is the fact that the country has some of the world's lowest corporate tax rates. Singapore's corporate tax rate is a flat rate of 17%. Adding to this important tax benefit is the lack of taxation on capital gains. The low corporate tax rate and absence of a capital gains tax have done much to enhance the country's world-renowned business-friendly environment. While there are social security taxes (also known as CPF contributions) to be paid by permanent residents and citizens of Singapore, these taxes are not excessive and can easily be paid by the vast majority of whom they are required.
Another advantage of starting a business in Singapore is the fact that the country has one of the world's most vibrant and thriving economies. The latest statistics show that Singapore's gross domestic product (GDP) recently increased by 3.8%. This increase shows that Singapore's economy continues to grow, making it an excellent place to establish a business. Singapore also ranks second globally according to both the Global Competitiveness Report and Ease of Doing Business Index. It only ranks behind the United States in economic competitiveness and New Zealand in ease of doing business. Therefore, the economic and corporate climate in Singapore is one of the world's best.
Business owners who are to be taxed in Singapore will also find that the country has very favorable personal income tax rates. The highest possible personal income tax rate imposed on Singapore tax residents is 22%. This rate of 22% is imposed on those who have earned at least S$320,000 in taxable income over the course of the year. Singapore's maximum personal income tax rate is much lower than those of most other countries.
Even though tax rates in Singapore are already favorable, we at Paul Hype Page & Co can make your tax situation even more positive than it already is. Our team of tax experts will work with you to help you receive the largest tax reductions possible while at the same time adhering to Singapore's tax laws.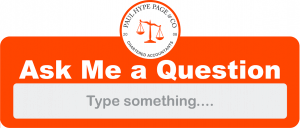 Disadvantages of Starting a Business in Singapore
Despite the advantages that have been mentioned, starting a business in Singapore does have its disadvantages as well. One such disadvantage can be seen in the high overhead costs which exist there. Overhead costs are expenses other than labor which must be paid to keep the business operating at the highest level possible. Among the most important overhead costs are those of rent or mortgage payments, utilities, office supplies, advertising and promotion, and accounting and legal fees. Most of these expenses tend to cost more in Singapore than in other countries.
Business owners who are moving to Singapore for the first time should also be aware that the cost of living there is relatively high. According to the Cost of Living Index, Singapore is the 105th-most expensive city in the world. This places it among the top 25% of the world's most expensive cities, ahead of cities such as Brisbane, Australia; Edinburgh, Scotland; Orlando, United States; and Berlin, Germany. Although necessities for daily life in Singapore such as public transport, clothing, food, and utilities are relatively affordable, housing, education, and car ownership and maintenance are rather expensive.
What to Do Before Registering a Singapore Company
Before the registration of a company with the Accounting and Corporate Regulatory Authority (ACRA), there are certain tasks which must be completed and matters to be addressed. Every company to be registered in Singapore requires a valid company name. The name must be approved by ACRA, which is in charge of Singapore's company register, before the company can be incorporated. Private limited companies in Singapore must have between one and 50 shareholders, while public companies can have as many as are desired. The shareholders can either be individuals or corporate entities.
Every Singapore company is required to have at least one resident director. A resident director is a director who is a citizen or permanent resident of Singapore or a foreigner who holds any of the necessary work passes. There is no limit on the number of directors that a company may appoint. All directors must be at least 18 years old and have never been bankrupt or convicted of any malpractice. Foreigners who do not plan to live in Singapore to run the company will require a local director to do so. Foreigners who register a foreign company in Singapore need to make the director and shareholder records accessible to the public. They will also need to have an Employment Pass if they plan to operate the company locally.
The minimum amount of required paid-up capital for company registration in Singapore is S$1. In accordance with the Singapore Companies Act, every company must appoint a qualified company secretary within six months of incorporation. The company secretary must be a natural person who is ordinarily resident in Singapore. Every Singapore company must also have a valid address. This address must be a physical address. It may either be commercial or residential. It also must not be a P.O. box.
Some of the other requirements for company incorporation in Singapore include the following: shareholders', directors', and the company secretary's personal details; the nature of business activities which are to take place, and the company's Memorandum and Articles of Association.
Company Registration Procedure 
The first step in the registration procedure is that of reserving a company name. The Company Registrar will oversee the process and notify the prospective business owner of the decision as soon as possible. A company name likely to receive  approval is one which:
 Is not identical or similar to any existing local company names
 Does not infringe upon any trademarks
 Is not obscene or vulgar
 Is not already reserved
Once the name has been approved, the next step is the registration of the company itself. The Company Registrar will process the incorporation application and documents. This usually takes approximately three hours unless there are any unforeseen errors that arise during the verification process. After this is done, a corporate bank account must be opened. This can be done at any local bank.
Issues that Might Occur During Corporate Bank Account Registration 
Corporate bank account registration is an important part of the process of company registration in Singapore. In most situations, it is easy for Singapore businesses to have access to private as well as commercial banking services for the purposes of opening a corporate bank account. This is because Singapore is one of Asia's primary hubs for wealth management and investments. It is home to many commercial and merchant banks.
However, during the opening of the corporate bank account, there may be certain problems which may arise. The following information on such problems is important for anyone who plans to open a corporate bank account in Singapore.
Problem #1: Difficulties involved for foreigners who open a corporate bank account
In Singapore, anyone can open a corporate bank account. It does not matter from where the person opening the account originates. This is because certain banks now have the option to open a personal account even without being present in the bank. However, this is not an option for foreigners who plan to open a corporate bank account. Thus, they have to open the account in the conventional manner.
Problem #2: Failure to provide documents required to open a corporate bank account
Typically, banks require the following documents:
Completed corporate account opening forms (signed by authorized signatories)
Board of directors' resolution sanctioning the opening of the account and the signatories to the account (prepared by company secretary)
Certified true copy of resolution sanctioning the opening of the account and the signatories to the account
Certified true copy of certificate of incorporation
Certified true copy of company's business profile from Company Registrar
Certified true copy of company's Memorandum and Articles of Association
Certified true copies of passport or Singapore IC and directors', signatories', and ultimate beneficiary owners' residential address proof. Most Singapore banks will be willing to make copies of these documents.
Problem #3: Delays/rejections in the opening of the account
Delays and rejections usually happen in cases in which the bank receives insufficient documents. When opening a corporate bank account, it is imperative that all necessary documents be submitted promptly and properly. Delays and rejections may also occur if the bank has committed any offenses. Some of the offenses sometimes committed by banks include breaches of anti-money laundering requirements, poor management oversight of the bank's operations, and gross misconduct by bank staff.
Due to these possible issues, it is therefore essential that one selects a bank which has not committed any offenses. This will prevent any delays and rejections from occurring as well as ensuring that no ethical or legal violations have been committed.
Opening a corporate bank account in Singapore can sometimes be challenging. Fortunately for you, we at Paul Hype Page & Co can be of assistance in this area. Our financial experts will ensure that your bank account is opened without any problems and without committing any violations.
How to Use BizFile+ to Register a Singapore Company 
Should one intend to set up a private limited company or any other company in Singapore, the process can be completed quickly and efficiently by using BizFile+. BizFile+ is known to be confidential and user-friendly.
When using BizFile+, the first step is to sign in on the website and follow the on-screen instructions to fill up the incorporation information. Once this has been done, the next step is to contact a corporate specialist (CS), who will reserve the desired company name on BizFile+ web portal. The CS will then submit the business registration with supporting documents to ACRA. ACRA will then email the applicant with details of the incorporation once the registration is successful. To complete the process, the CS will deal with all necessary corporate secretarial compliance services.
If everything done is deemed acceptable by ACRA, the company registration process can be completed within one day.
Upon successful incorporation, the applicant will be issued with an official certificate of incorporation and a company business profile. The business profile will contain the following:
 Company name and registration number
 Previous names for the company, if any
 Incorporation date
 Principal business activities
 Paid-up capital
 Registered address
 Shareholders' details
 Directors' details
 Company secretary's details
Issues Which May Arise After Registration
Even if everything has been done properly, there are nevertheless certain issues which may occur after the official registration of one's company.
One such issue concerns relevant business licenses. In certain industries, licenses from the authorities are needed before one is allowed to carry out any business activities. Businesses which require certain licenses include restaurants, educational institutions, travel agencies, businesses providing financial services, businesses involved in imports and exports, and employment agencies. Businesses involved in the export and import of goods will also need to obtain a Unique Entity Number (UEN). A UEN allows businesses to interact with government agencies. A business may receive a UEN by registering with a UEN Issuance agency.
Companies which employ foreign employees will also need to obtain the necessary work visas. The visas to be obtained depends on the skill level of the foreign employees. The most skilled foreign employees will need an Employment Pass. Foreign employees of an average skill level will require an S Pass. The least skilled foreign employees will need an R Pass. However, regardless of which visa is to be obtained, the failure to obtain the proper visas will cause the company to have violated Singapore's labor laws.