Singapore Company Incorporation
Singapore company incorporation and registration are often done for locals and foreigners alike. The Accounting and Corporate Regulatory Authority (ACRA) oversees all company incorporation in Singapore.

As the #1 corporate service provider in Singapore, Paul Hype Page & Co is the country's best at helping clients incorporate a Singapore company. 
Those who engage with us will receive the industry's best services to assist in the setting up of a Singapore business to be owned by a foreigner. At Paul Hype Page & Co, we will adhere to all administrative and business needs in accordance with all statutory regulations and requirements and help complete the process of Singapore business incorporation as quickly and efficiently as possible.  
Why Foreigners Should Incorporate a Company in Singapore
There are many advantages which come with the incorporation of a company in Singapore. One of the most notable advantages lies in the fact that foreigners who incorporate a company in Singapore will be able to take advantage of a more favorable business environment than that which exists in their home country. Singapore is renowned the world over for its pro-business environment which has been augmented by various policies implemented by the government. The tax rate which is imposed on the companies of Singapore is also a very generous one. The maximum corporate tax rate of Singapore is just 17%, which is one of the lowest tax rates in the world. Singapore's government has also been and continues to be one which welcomes the input and contribution of foreigners with regard to the workforce of the country. There are many opportunities for foreigners to receive a work visa or even permanent resident status. The fact that a great many foreigners live and work in Singapore is another factor working in the favor of foreigners who plan to incorporate a company in Singapore because even after they move there, they will nevertheless experience a sense of familiarity by surrounding themselves with people who are from or have lived in their home country.
Foreigners and Singapore Company Incorporation
The company laws of Singapore state that foreigners are barred from incorporating a Singapore-based company on their own. Therefore, any foreigner who plans to incorporate a company in Singapore is required to enlist the assistance of a person who is either a citizen or permanent resident of Singapore or one who owns an Employment Pass in order to do so.
Foreigners are legally permitted to have as many companies incorporated in Singapore as are desired. All such companies may also be completely owned by foreigners.
The Process of a Successful Incorporation
By completing each of the following steps, a prospective business owner should be able to have the proposed company incorporated without too much trouble.
Propose and reserve a company name in Singapore. However, the Accounting and Corporate Regulatory Authority (ACRA) will reject a proposed company name if it is identical to another existing company name, undesirable, or similar to an established name or trademark.
Prepare necessary Singapore company incorporation documents.
Register the company with ACRA.
Obtain a Company Business Profile from ACRA. It will include the following: incorporation date; amount of paid-up capital; personal information of the company's directors, shareholders, and company secretary; the company's registered address; the company's name and registration number; the company's business activities; and any previous names for the company. In many cases, all legal and contractual activities conducted by the company require soft copies of the Certificate of Incorporation and Company Business Profile.
Submit an electronic Certificate of Incorporation.
Create minutes of the first board meeting.
Create and keep in safe custody the company seal or company/branch office rubber stamp and pay the relevant government and professional fees.
Typically, the entire process takes about 24 to 72 hours. However, this depends on how soon we are given all the documents required. Company registration might take longer if:
The company's shareholders are corporate entities
The identity card/passport/corporate ID fails the required AML/CFT test
Insufficient documents are presented
ACRA objects to any matters during the registration process.
What Must Be Done After Company Incorporation
There are still certain tasks to be completed after the incorporation of a Singapore company. One task to be completed is that of appointing an auditor for the company should the company require one.  
After the incorporation of a company in Singapore, it is also a necessity to open a corporate bank account. Just as is the case with the hiring of a company secretary, Singapore's business laws require every company registered there to have an associated corporate bank account. This legal requirement applies regardless of the nationality of the company's owner; local and foreign company owners alike must open a corporate bank account for their respective companies. There are several important benefits linked to the opening of a corporate bank account. Corporate bank accounts make a business more organized by permitting the business's finances to be separate from those of its owners. They also serve as a form of protection from certain business liabilities. Certain foreigners are allowed to open a corporate bank account in Singapore; however, such foreigners must either be among the company's authorized signatories or directors. It is not always necessary for a foreigner to go to Singapore to open a corporate bank account. This is because doing so can be accomplished from abroad through the use of a Certificate of Incumbency or any other valid official document. The opening of the corporate bank account from abroad must be overseen by the Singapore bank's foreign branch staff members, the Singapore High Commissioner or Ambassador to that country, or a notary public.
Requirements for Singapore Company Registration
Shareholders (individual or corporate)
Local resident director
Company secretary

Initial paid-up share capital of 

between

 S$1

 and S$1,000

 

A registered address for the physical office in Singapore
Documents Required for Singapore Company Incorporation
Particulars of

 shareholders, directors, and company secretary 

 

Company constitution 

 

Company name

 
For Residents
Scanned copy of Singapore NRIC (front and back)

Proof of address

 
For Non-Residents
Scanned copy of passport
Proof of overseas address (such as a utility bill or bank statement)
For Corporate Shareholders
Scanned copy of certificate of incorporation
Scanned copy of business profile
Scanned copy of Memorandum and Articles of Association
Proof of address

Copies of the corporate representative's and beneficial owners' passports

 

Organizational chart

 
Foreign Individuals' Visa Needs after Incorporation of a Singapore Company
Once any foreigner has incorporated a company in Singapore, certain visa requirements are to be addressed so that the foreigner may continue to run the company in a manner which is in accordance with Singapore's business laws. 
Employment Pass
This visa is to be used by foreigners who earn a minimum of S$3,600 per month or more and have obtained specific academic qualifications or work experience. The minimum salary amount is subject to various factors such as the foreigner's occupation, nationality, and number of dependants of the applicant. The ownership of this visa permits a foreigner to be able to take an active role in a company's operations while living in Singapore. Ownership of an Employment Pass also allows a foreigner to bring certain family members to Singapore through the use of a Dependant's Pass. For one to be eligible to use Dependant's Passes, the applicant must earn a minimum of S$6,000 every month.
Entrepreneur Pass
This visa is more commonly known as the EntrePass. It is intended for foreign entrepreneurs who are interested in starting and operating their own business based in Singapore. Applications are to be made with the MOM and approval of this visa is on a case-by-case basis. However, any foreigner who intends to incorporate a company as a sole proprietorship or partnership is ineligible for this visa. Just as is the case with Employment Pass holders, EntrePass holders may bring their family members to Singapore by using a Dependant's Pass.
It should be noted that the EntrePass is less commonly issued than the Employment Pass due to the relatively strict requirements imposed on anyone who applies for an EntrePass.
Company Types Which May Only Be Incorporated by Foreigners
In most cases, anyone who starts a company in Singapore chooses to form a company which is either a sole proprietorship, partnership, or private limited company. While each of these are certainly valid and acceptable options, foreigners are not restricted to these three company types. Several company types which exist in Singapore are only allowed to be incorporated by foreigners. Each of these company types provides specific advantages for any foreigner who is interested in starting a company in Singapore.
Representative Office with Business Visa
This option is typically used by foreigners who are interested in taking full advantage of the business opportunities present in Singapore and within the region. Such representative offices can enjoy the privilege of banking and trading in Singapore.
Foreign Branch Incorporation
Those who do not wish to incorporate a local company in Singapore may nevertheless carry out business activities by incorporating a foreign branch. A foreign branch is an extension of the parent company and is not considered a legal entity that is separate from the parent company. This entity does not have a board of directors or shares.
Foreign Representative Office (RO)
An RO does not have legal status but is merely an administrative arrangement. It is primarily designed for non-commercial activities. An RO is unable to carry out any profit-generating business activities in Singapore.
Tax Exemption Scheme for Newly-Incorporated Singapore Companies
The government of Singapore offers all companies which have been newly incorporated a tax exemption. This tax exemption scheme offers a 75% tax exemption on the first S$100,000 of normal chargeable income earned by the company followed by a 50% tax exemption on the subsequent S$100,000 of normal chargeable income earned by the company. The scheme is the Singaporean government's way of encouraging entrepreneurship among people living in the country. It worked with the Inland Revenue Authority of Singapore (IRAS) to formulate this scheme. The government considers this scheme as an important component of Singapore's prestigious status as a regional and global business hub.
Only certain companies are eligible for this exemption. Companies which are eligible must have been registered and incorporated in Singapore, a tax resident of Singapore during the current year of assessment, and have 20 or fewer shareholders during the current year of assessment. Companies which are primarily involved in investment holding or the development of properties for sale, investment, or both are ineligible for the exemption. Businesses which are eligible for this tax exemption include private limited companies, foreign subsidiary companies, foreign branch companies, and offshore companies which have a base in Singapore.
Know Your Customer (KYC) Process
The Know Your Customer (KYC) process is recommended to be completed by every company in Singapore. It includes due diligence activities which all regulated companies must perform to ascertain relevant information from their clients for doing business with them in order to confirm the legitimacy of every company which has been incorporated in Singapore. The KYC process is important because completion of this process allows money laundering activities to be deterred. It will also be able to detect any violations of Countering the Financing of Terrorism (CFT) regulations committed by any of a company's clients. Thus, through the KYC process, the integrity and reputation of any company based in Singapore will be protected; such companies will also not have to experience the negative circumstances which would accompany money laundering or the financing of terrorism if any of their clients would have committed such acts.
We at Paul Hype Page & Co consider the KYC process to be of utmost importance in order to avoid engaging in business activities which individuals or companies with the intent to tarnish the image of the company, the country of Singapore, or any of our clients' home countries. We believe in having the right customers to ensure continued growth for us and our clients' businesses. Therefore, we have created the ibizfile system which is used to simplify the completion of the KYC process. Many of our clients who have used this system have been extremely impressed with its efficacy.
Documents Required for the KYC Process
Passport and/or NRIC

 

Proof of address

 

 

B

ank statements of individuals 

 

Details of the business and ownership structure

 

Information from other regulated persons to help verify the identity, ownership, and control structure of the client's business
Our Primary Advantage Over Our Competitors
Those who work with us do not need to be physically present for their Singapore company registration. Our state-of-the-art facilities and pending patent ibizfile system mean: 
There is no need to visit a lawyer, registrar of oath, or any government official to certify true copies of an identity card or passport. Hence, physical presence is not required with our system.

 
All directors and shareholders are now able to complete signing of documents and all submissions via our 

ibizfile

 system online.

 
Collection and viewing of all the company incorporation documents can be done online. This is a trusted and secure system that has been tested for years, so there will be no breaches of data.
However, it must also be mentioned that the process of incorporation of companies in Singapore is not simple. Applications can be rejected if minimum requirements and standards that have been set by the relevant government bodies are not fulfilled.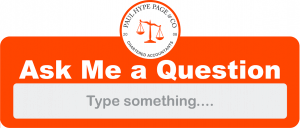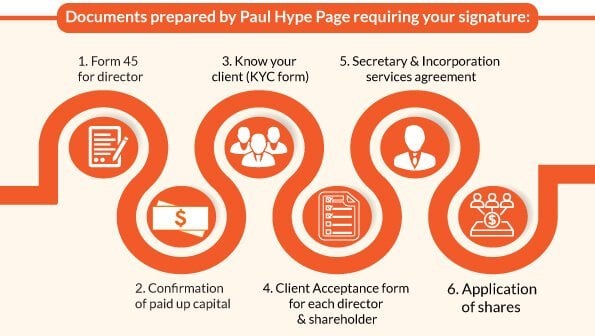 What Paul Hype Page & Co Can Do for You
As Singapore's #1 company incorporation service provider, our dedicated corporate specialists will guide you through the entire Singapore company incorporation process. 
We have three physical offices located in Malaysia, Indonesia, and Singapore. Therefore, working with Paul Hype Page & Co not only gives you access to the Singaporean client base but also the rest of the Association of Southeast Asian Nations (ASEAN) region. 
Our dedicated and friendly staff at Paul Hype Page & Co will provide you with personalized and private consultation in matters such as:
Business liaising with the government department
Banking within a specific jurisdiction
Business license applications
Emailed documentation of issues about residency and financial background
Conclusion
At Paul Hype Page & Co, we will help you to:
Get timely updates on the status of your documents and proposed suggestions

 

Receive simple, virtual services 

which

 meet industry standards

 

Access documents electronically through our website

 

Find the best prices for required licenses

 

Check on common practices and report any advantages

 

Help you make structured decisions about your company

 

H

elp you benefit from our years of 

b

usiness activities and compliance experience

 
Paul Hype Page & Co – Acra service provider and Asean Chartered Accountant.
Paul Hype Page & Co. have 3 physical offices in Singapore, Malaysia and Indonesia
Our Firm Goal is to assist Foreigner and Foreign Companies to set up business in Asean.
How we can help you:
We will call you back, please click below link and make appointment with our Sales consultant:
Step 1- Listen to your Business plan and Relocation needs.
Step 2- Analysis your Singapore Tax Planning
Step 3- Recommend the most suited type of Company Incorporation , Open Bank account  and
Work Visa
Step 4- Arrange for your Spouse and Children Visa
Step 5- Assist as your company to hire staffs and handle all HR matters
Step 6-  Every financial year end, we assist you with your yearly Acra Financial and Tax Compliance
Step 7- Assist you to expand business to Malaysia, Indonesia , Vietnam and Thailand.
Get in Touch with Us Today.
Paul Hype Page
Website: www.paulhypepage.com
Singapore Company FAQs