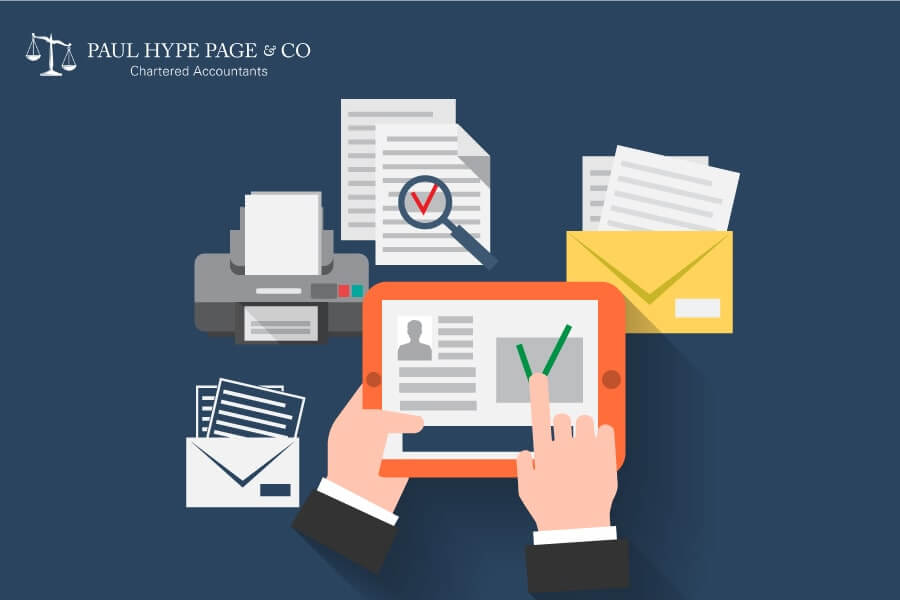 Singapore company registration – this is one of the hottest topics and point of discussions for those who are considering to incorporate in the city-state. With Singapore's favourable tax regime, ease of doing business, our strong government support, top IP framework, and regional hub status, it is not surprising to see foreign investors setting up a company here.
We'll go back to basics here with a special feature of a checklist including all the humans you need involved, and the documents you need.
2021 Business opportunities in Singapore
Truth is, business anywhere is hard but having the right infrastructure, a supportive community and good financial and tax framework and planning definitely helps. Highlighting some business opportunities:
The tech industry is a given and Singapore is no exception. If you're founding a startup, launchpads, accelerators, incubators, sandboxes, mentorship, venture capitalists- you name it, we have it. Read on about all things Startup Singapore.

Some popular businesses in consulting, lifestyle and services include home tutoring services, digital marketing, copywriting, cleaning service, and babysitting service.

Anything import-export, trading, shipping, logistics and supply chain management, Singapore is the "port of call" for you. Our dominance in the region is thanks to the elaborate infrastructure we have in place, and results in detailed and comprehensive procedures for businesses. To mention notable benefits, our network of over 50 comprehensive Double Taxation Avoidance Agreements and many free trade agreements and the Investment Guarantee Agreements.
If you have assets, ideas or innovations to protect, Singapore's strict enforcement of its strong intellectual property laws would be beneficial to you. Not to mention under the Accelerated Initiative for Artificial Intelligence patent scheme, what would usually take 2 to 4 years for others to procure, Singapore can do 3 months.
We have a whole article on business opportunities in Singapore.
Tip: All companies can enjoy partial tax exemption scheme, where the maximum exemption for each YA is $102,500 ($7,500 + $95,000).
75% exemption on the first $10,000 of normal chargeable income; and
A further 50% exemption on the next $190,000 of normal chargeable income.
Who can incorporate a Singapore company?
Local nominee director and
Different types of entities you can set up
The rest of the article will focus on setting up a private company limited by shares. It's the go to company type for entrepreneurs. But here's a brief table on other company types available:
Private Limited Company
(Recommended)
E.g. foreign subsidiary or related company
Limited by shares and is a separate legal entity from its shareholders. It is recognized as a taxable entity.
Foreign branch
If you do not want to incorporate a local company in Singapore, you can still carry out your business activities by registering as a foreign branch. This entity is an extension of the parent company and is not considered a legal entity that is separate from the parent company. This entity does not have a board of directors or shares.
Foreign representative office
An RO does not have a legal status but is merely an administrative arrangement. It is primarily designed for non-commercial activities. An RO is unable to carry out any profit-generating business activities in Singapore.
Sole Proprietorship
A business entity owned by one person.
Partnership
Two or more individuals carrying out a business. Assets and returns are typically shared internally, although the amount may differ.
Limited Partnership>
A business owned by two or more individuals. At least one must be a General Partner, and one a Limited Partner.
Limited Liability Partnership (LLP)
Each partner's own liability is generally limited.
Requirements to set up a Singapore company
No frills, straightforward requirements: 
At least one local director (Singapore citizen, a Singapore permanent resident, an EntrePass/Employment Pass/Dependent's Pass's holder with LOC, or a nominee director)

At least 1 shareholder (full flexibility here, can be corporate or individual, 100% foreign owned is acceptable too!)

At least S$1 paid-up capital

A physical local registered address
Singapore Company Registration Steps
The exact know how's of the entire operation for your Singapore company registration could take days to illustrate – all inclusive of the right paperwork like the (throwing out just a few key ones) constitution, consent to act, register of charges, register of secretaries etc.
Instead, you have registered filing agents like Paul Hype Page that simplify the 100-page manual to a simple 3 step process (all digital too!). Your Singapore company registration can take 3 to 5 business days upon submission of documents.
Consider our popular packages:
Package
Incroporation with 1 Year Nominee Director
Incorporation with Employment Pass
Suitable for foreign entrepreneurs who are looking to…
1) Operate overseas

2) Start the business immediately

3) Not relocate to Singapore to run the business

4) Open a corporate bank account immediately

1) Start a business and relocate to Singapore within the next two months
Step 1: Register an account on our iBizFile platform and fill up our 5 minute incorporation form.
Tip: iBizFile has an integrated name checking system to see if a company name is taken. ACRA may also reject a proposed company name if
It is undesirable or
It is similar to an established name or trademark
If your name has regulated words like "legal", "school" or "money", expect a delay in the name approval process.
Step 2: Make payment on our platform.
Step 3: In 15 minutes, you can finish uploading supporting documents, fill up our Know Your Client (KYC) form and sign registration documents.
Here's what our clients have to say about our 3 step online process:
" The incorporation system you established for online administration and monitoring keeps everyone in the loop on the status, open tasks, and documentation requirements. Really perfect job! "
Invisible steps because we take care of all the paperwork:
Reserving your company name with ACRA

Preparation of company registration documents including the company constitution, consent to act as directors for each directors, consent to act as company secretary etc.

Conduct due-diligence as according to AML regulations where we verify identities of stakeholders

Incorporate the company with the Accounting and Corporate Regulatory Authority (ACRA)

Open a corporate bank account in Singapore

Submit an electronic Certificate of Incorporation

Obtain a company/branch office Business Profile extract from ACRA

Create minutes of the first board meeting

Create and keep in safe custody the company seal or company/branch office rubber stamp and pay the relevant government and professional fees
A whole checklist to get you ready for your Singapore company registration
Get these things ready before you proceed. This list includes humans and documents. We recognise that sometimes, human collaboration might be the very source of delay so make sure the people involved are well informed of their roles!
Company business activity

One local director and their particulars

One shareholder and their particulars

One company secretary (a registered filing if you're a foreigner) and their particulars

If you're engaging an agent, identification documents for ALL stakeholders include a scanned copy of identification card or passport, proof of residential address, and a picture of the individual holding their identification document.

$1 paid up capital

One local registered address

One company constitution, if you don't have an agent doing it for you

All stakeholders ready to sign documents to avoid delay
Post incorporation, you or your company secretary should have these:
Free business profile (BizFile)

Set up a corporate bank account
Challenges when you register a company in Singapore as a foreigner
1. Obtaining work passes
If you're not relocating to Singapore, you don't have to worry about this. For those who are looking to relocate to Singapore, you still don't have to worry about this if you're with Paul Hype Page.
First off, you need to decide between an Employment Pass (EP), EntrePass or Tech.Pass for your relocation. You can apply yourself as an employer or you can engage an employment agency. In all honesty, the Ministry Of Manpower (MOM) is reasonable in their approvals for work passes. By no means does it make your application easy. You should have insight to what they look out for, and the only way is to engage industry experts like us.
Employment Pass
Applicable to foreigners who are equipped with years of management skills and formal tertiary education while also having met the minimum salary requirement. An EP can be applied with the Ministry of Manpower (MOM).
EntrePass
Also known as an Entrepreneur Pass, this is for foreign entrepreneurs who are actively involved in business operations and who do not have a formal tertiary education. Applications can be made with MOM. Approval of this visa is on a case-by-case basis.
Those who want to incorporate a company as a sole proprietor or partnership entity are not eligible for this visa.
2. Corporate bank account opening
After your Singapore company registration, the next step would be to open your corporate bank account.
Corporate bank account openings used to be a breeze back in 2018. 3 years and a pandemic later, most account openings can be done remotely but AML regulations are stricter than ever. What used to be a form filling administrative task is now a presentation of whether your business has viable tax substance.
Your best-case scenario is if you are physically in Singapore for your account opening, or if you have an EP. If not, be ready to provide an executive summary of your business nexus in Singapore. We drill into this in our article here.
At this point, you would have covered all the bases to your Singapore Company Incorporation. There is still a lot more to know for what comes after your incorporation: running your business, accounting, tax, annual returns, annual general meetings and more. If you're a foreigner relocating, you'll have to think about living arrangements, tax implications, healthcare and so much more. You can either read more about these from our guides, or you can drop us a call to talk about all of these.
How long will it take me to incorporate a company in Singapore?
Tiwi
2021-03-30T12:15:06+08:00