Incorporation with Nominee Director
What is a nominee director? It is an individual who is appointed to represent the interests of another group or person or company.  
As the name suggests, in this context, a nominee director helps foreign individual or investors for a Singapore Company Incorporation, and they function as the director of a company for meeting the legal requirement to own a local director. Due to the functions, a nominee director acts passively and lacks some power in the company. 
The Risks of Using 

a 

Nominee Director

 Service

 
In our experience as an ACRA license corporate service provider, we have not seen any issue thus far. That is also we have all our customers covered.  
However, our professional advice is that all nominee directors must be appointed with a legal written arrangement. This is to safeguard you as a business owner and your company as a legal entity.
The risks of not using proper documents to set up the arrangement is that you incur damaged which can't be controlled.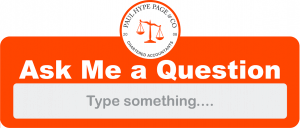 Things that might turn sour in the business includes:
 Damaging relationship with the nominee and they treat the shares as a gift by you. Therefore, claiming the entitlement as the real owner of the shares in the company,

Demanding more payment,

The nominee passes away or loses mental capacity, and their next of kin refuses to recognize the arrangement and seek to treat the shares as their right,

The nominee becomes uncontactable,

Using the shares as security for a personal loan, or selling them, or paying himself a director's service fee,

Disclosing the arrangement to a third party.
Hence, the importance of using well-written documents to record a nominee director arrangement cannot be overstated, given the risks highlighted above. 
Benefits to 

A

ppoint a 

N

ominee 

D

irector
Meeting statutory requirements

 
Singapore Companies Act requires companies to have a local director who is a legal resident of the Republic. For foreigners who want to manage their business from abroard, a nominee director can be an option.
More Power in the Company

 
Although a nominee director is physically the head of the company, his position in the company is limited.
Step by Step Process 

To

 Incorporate with a Singapore nominee director
Step 1:

Understand the 

r

equirements of setting a Singapore 

c

ompany
Directors: A minimum of one resident director (a Singapore Citizen, a Singaporean Permanent Resident, a person who has been issued an EntrePass, Employment Pass, or Dependent Pass) is mandatory.
Shareholders: The shareholder can be an individual or a corporate entity. 100% local or foreign shareholding is allowed. A director and shareholder can be the same or different person. 
Paid-up Capital: Minimum paid-up capital for registration of a Singapore company is S$1. 
Registered Address: The address must be a physical local address.(PO Box is not allowed.) 
Company Secretary: Companies Act requires one Company secretary who must be a natural person and an ordinarily resident of Singapore.
Audit Requirements:  Unless exempted from audit requirements under the Companies Act, every company must appoint an auditor within three months after its incorporation. Only small exempt private companies and dormant companies are exempted from audit requirements.
Step 2:

Understand the role of 

n

ominee 

d

irector and sign off the 

a

greement

 
Nominee Director is someone who acts as a non-executive director on the board of directors of a firm, on behalf of another person or firm such as a bank, investor, or lender. Typically, there is no shareholding requirement for the nominee director but, if the bylaws of a company impose a share qualification, he or she must obtain them for the specified period. 
We at Paul Hype Page & Co will appoint a member of our team as the nominee local director for your company in the event of you not having one. This service is offered for statutory compliance only.  
The nominee director will not be involved in any management, financial, or operational matters of the company. You must appoint one or more individuals (normally the company shareholders) as the company directors who will be responsible for running the company. You can ask our nominee director to resign at any time by identifying another person who can satisfy the local director requirement. 
Note : For the provision of our nominee local director service, we will also collect a refundable security deposit. 
Step 3:

Fill 

u

p the 

o

nline 

i

ncorporation form and prepare the required documents
Fill up the incorporation form: https://ibizfile.com/
Documents needed for the incorporation :
For each Singapore resident individual shareholder and director
Copy of Singapore IC; and Copy of passport if the individual is not a citizen of Singapore

 
For each non-resident individual shareholder and director:
Copy of passport; and Copy of residential address proof such as a recent utility bill, residential phone bill, tax bill, or cable TV bill
For each corporate shareholder:
 Foreign Corporate Company Certificate and Special Director Resolution to resolve becoming newly incorporated company subsidiary's shareholder

 
Please note that all documents must be in English or officially translated in English. All copies of documents must be certified true copies by a notary public or you must bring the originals to our office for sighting. However if you are overseas, you can email us the scanned copies of documents so we can proceed with preparing the necessary incorporation documents.
Step 4: Open Company's Bank Account
Once your company is incorporated, you are required to open a corporate bank account with any local and international banks in Singapore.
Required documents to open a corporate account:
Completed Corporate Account Opening Forms

Board of Directors Resolution approving the opening of the account and the signatories to the account

 

Certified True Copy of Company's Business Profile from Company Registrar (Bizfile)
Certified True Copy of Company's Memorandum and Articles of Association (M&AA)

Certified True Copies of Passport (or Singapore IC) and Residential Address Proof of Directors, Signatories, and Ultimate Beneficiary Owners. If you are in Singapore, just bring the originals and the bank will make a copy.
Step 5: Start Your Business
After establishing your business in Singapore, and if you don't wish to relocate to Singapore immediately, we can assist you in the initial stage when you don't have any staff in Singapore.
Our Fees for Incorporation with Nominee Director
 Incorporation fee is $800

 

 ACRA Fee is $315

 

Appointment of Company Secretary for 1 year is $600

 

Registered Address for 1 year is $240

 

Nominee Director for 1 year is $3,800
Documents needed from each Director & Shareholders
Local Resident Director / Shareholder – Passport or IC or Singapore Work Visa Card (Employment or Dependent Pass Visa Card) and Bill showing Singapore Residential Address)

 

Foreign Director / Shareholder – Passport and Bill showing Overseas Residential Address)
For all documents where we did not sight to the original must be notary public
Do email us once you have completed the form and we will proceed to prepare the necessary documents thereafter. 
Incorporation documents and app forms samples
Listed below are the sample documents and application form you need for your Singapore Company Registration with a Nominee Director. 
Nominee Director-Direct from 

 

Nominee Director to client 

 

Application for wavier to file tax to IRAS 

 

Application to strike off Company (dormant company) 

 

Application to strike off Company (Non-Dormant) 

 

Director resolution to strike offEGM for striking Off 

 

Letter of Authorization to strike off

 

Letter to IRAS – Strike off 

 

Member resolution to strike off 

 

Notice of EGM for striking off company