Starting a Business in Singapore
In today's competitive world, setting up a new enterprise is not an easy task. Things can get even complicated if you decide to choose a foreign country for your venture.
While you take your time to study, understand, and analyse the economy of Singapore, we at Paul Hype Page and Co are here to make that business idea of yours a reality.
World Bank recently ranked Singapore – a beautiful country with an interesting mix of old and new culture – as the best city in the world to start a business. Additionally, because of its special geographic position and importance in Southeast Asia, Singapore plays an important role in international trade.
Also, studies conducted by Singapore's Economic Development Board (EDB) shows that 80 out of the world's top 100 tech firms have operations in Singapore, and they are increasing investments. This only means, the economy of Singapore is growing and it is the best place to start your business.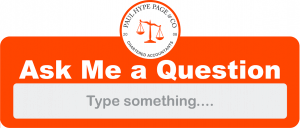 Why Choose Singapore to Start Your Business?
Strategic Location
Flexible Immigration Laws
Minimal Bureaucracy
Favorable Tax Rates
Skilled Human Resources
Protection of Intellectual Property Rights
Higher Quality of Life
General Information About Business Registration
It is not difficult to form a legal entity (i.e. Private Limited company, Limited Liability company, or a Sole Proprietorship business) in Singapore. However, many applicants fail simply because the requirements and guidelines are not adhered to. This is due to the inability of business owners to understand the requirements and procedures of company formation.
However, here are some more information and tips to ease your company registration and incorporation process. In this article, we will help you understand all you need to set up a business in Singapore.
Knowing Singapore Governing Body
We've compiled 7 main Singapore government agencies that you'll need to know when registering your business. These agencies will determine whether your businesses grow, or it perish completely.
Accounting and Corporate Regulatory Authority (ACRA) is the national regulator of business entities and public accountants in Singapore. Generally, its role is to achieve synergies between the monitoring of corporate compliance with disclosure requirements and regulation of public accountants and finance performing the relevant statutory audit.
Central Provident Fund Board (CPF) is a pension fund that helps Singapore residents and permanent residents fund living costs upon retirement.
Singapore Economic Development Board (EDB) works closely with international businesses to seek out business opportunities in Singapore within various industries, as well as establish and deepen strategic activities within Singapore.
Formed with the merger of International Enterprise (IE) and SPRING Singapore, Enterprise Singapore (ES) is a one-stop agency that provides enterprise support in the form of grants, loans, and insurance, tax incentives. They also provide non-financial assistance such as startup hubs and business toolkits.
Inland Revenue Authority of Singapore (IRAS) is a Singapore government agency that you'll need to register all Singapore tax requirements of your business with. These include individual income taxes, corporate taxes, withholding taxes for non-resident companies and the Goods and Services Tax.
For all things employment related in Singapore, you'll need to liaise with the Singapore Ministry of Manpower (MOM). MOM is the government agency where individuals apply for an Entrepass, Employment Pass, S Pass, Employment Pass for any employee that is not a Singapore resident, Dependent Pass and Long-Term Visit Passes.
SkillsFuture Singapore (SSG) is a government agency that provides and facilitates lifelong learning, training and development programmes for local employees.
A foreigner is not allowed to register a company by himself in Singapore. The regulation states at least that one individual– namely the company director – should be a Singapore citizen or an individual who has a valid residency with a Permanent Residency status or other legal passes.
Once the company is registered, the business owner will then need to open a corporate bank account. This can be established with any of the local or international banks in Singapore.
In addition to setting up a business account, we advise you to open a personal bank account. This helps with official payments. Setting aside work money from personal money is extremely crucial when "working out tax" time comes.
Why Singapore Is a Great Environment to Start a Business?
Singapore is the No. 1 place where expat entrepreneurs choose to invest in. A recent study indicated that 7 out of 10 expat entrepreneurs are harvesting from their start-up in Singapore. Many stated that one of the many benefits of starting up a business in Singapore is the ability (time /investment /stock) to grow very fast.
With a great business plan and amazing business structure, it was obvious that returns of investment was imminent.
How to Establish and Register Your Company
If you're thinking about starting up a business in Singapore, the first thing you should take is to contact us!