The introduction of the Singapore CorpPass in 2016 means users would no longer need to share their individual SingPass accounts for corporate transactions. SingPass and CorpPass now exist as different platforms to perform different transactions. It is important for businesses to understand the differences between the both after incorporating a company.
SingPass or Singapore Personal Access allows the ease of access to secured online transactions with over 60 government agencies. As sensitive data is being transferred online, 2-Step Verification is implemented for secure digital transactions. This means:
Issuance of a one-time password sent through SMS or generated using OneKey token

Authentication through SingPass username, password and 2FA authentication
Individuals aged 15 and above and fall under any of the groups below are eligible to apply for SingPass: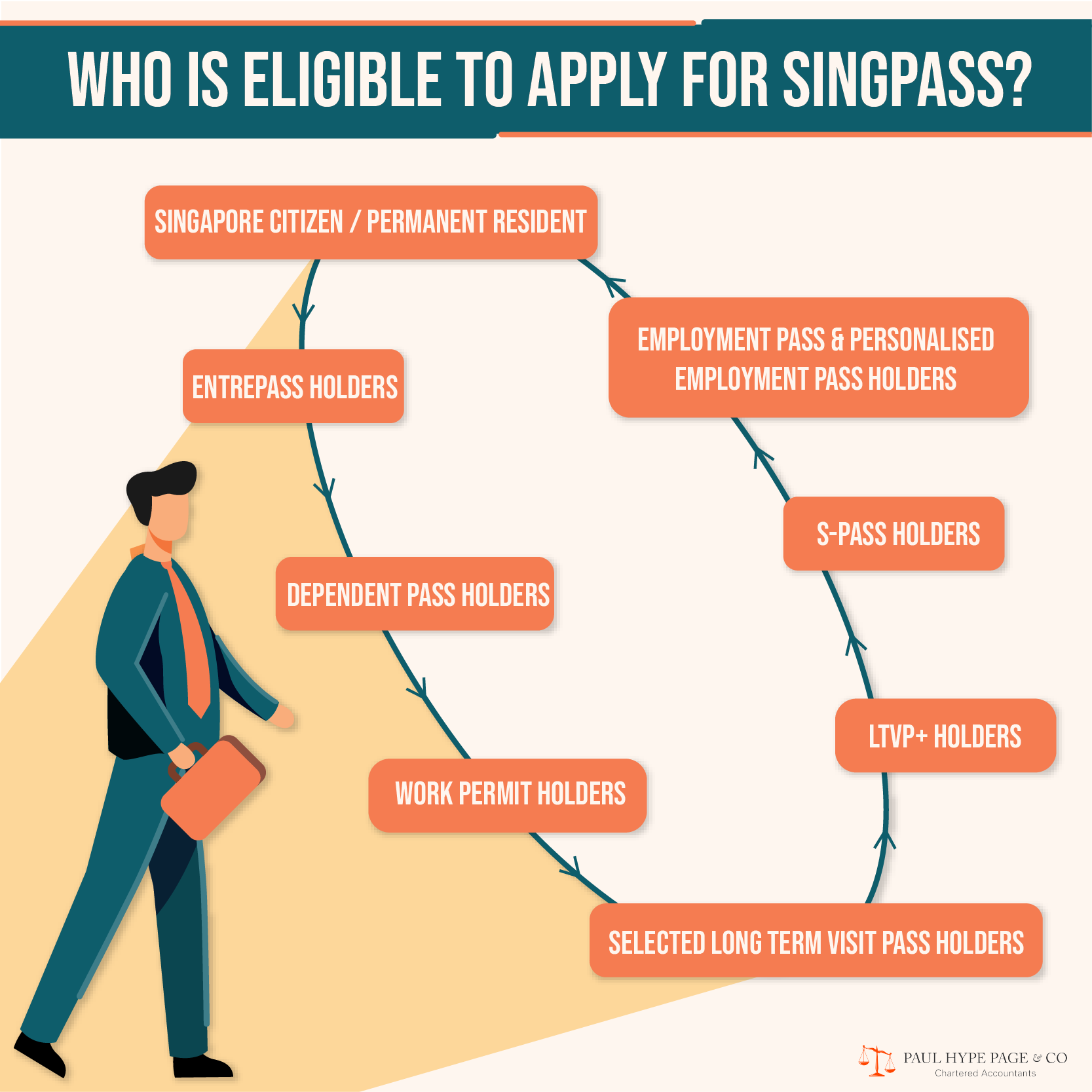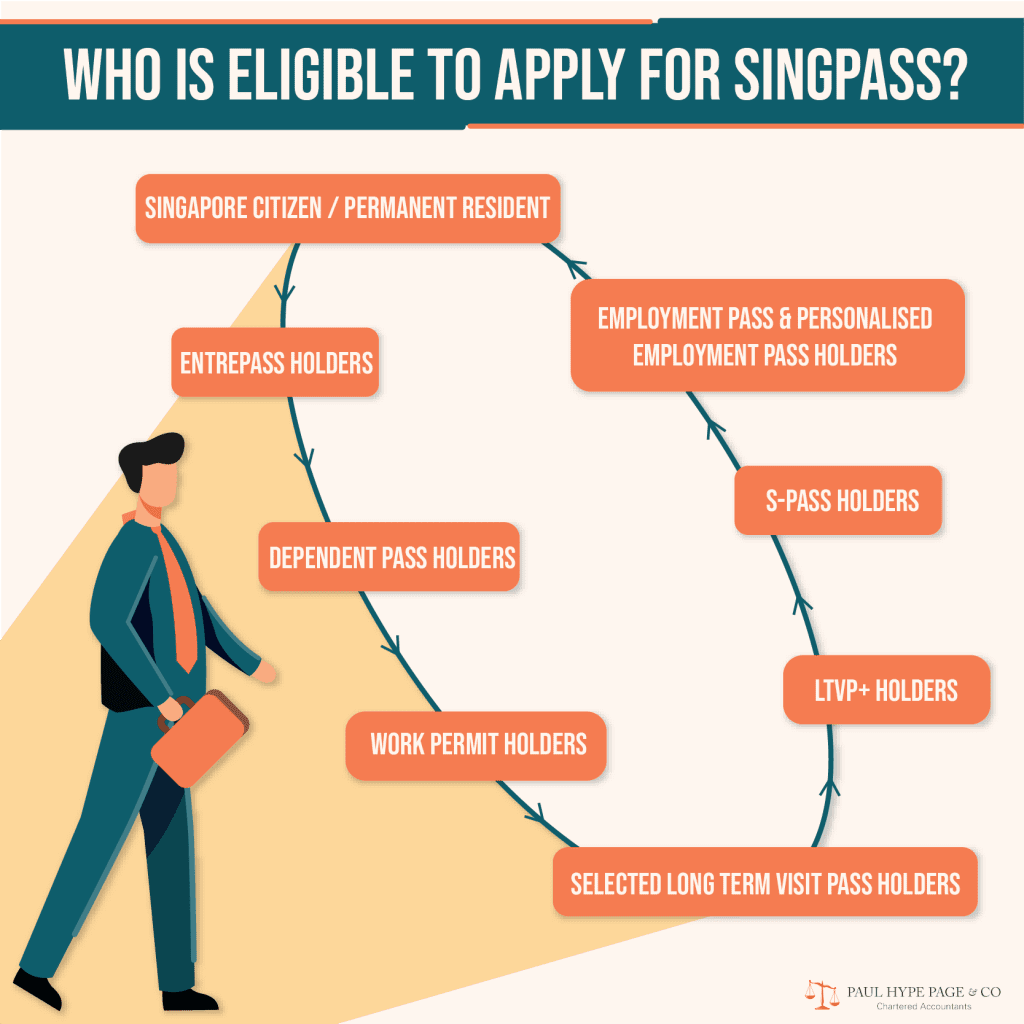 NOTE: SingPass in Singapore are now solely for personal use – all applications must be done by the person himself.
What is the Singapore CorpPass?
CorpPass or Singapore Corporate Access is made for Government-to-Business (G2B) transactions as a one-stop authentication and authorisation service for corporate users to transact online with government agencies and associations.
To register for CorpPass account online, you'll need to take note of the following:
Unique Entity Number (UEN) is required to be eligible for CorpPass
Only the Registered Officer (RO) or nominated Administrator can register for an account
You can create a CorpPass user account for employees or individuals – they must be eligible SingPass holders
The alternative method for RO's approval is by having a Letter of Authorisation, but only applicable in the following cases:
Where the RO is not a SingPass holder

If the RO is not able to provide online approval

If approval for the CorpPass Administrator registration can be granted by a Key Executive within the business entity
The Differences Between SingPass & CorpPass in Singapore
For SingPass and CorpPass, there are key differences in the way individuals may use these platforms.
SINGPASS

CORPPASS

Conduct online transactions as an individual

Conduct online transactions for a business entity

No need for a UEN to apply

 

Mandatory to have a UEN to apply

 

Only one account per user

 

Multiple 

CorpPass

 user accounts can be created

 
The separation of personal and business accounts for digital interactions with G2B will increase the privacy of personal data and also helps to mitigate risks for businesses.
Setting up a new company in Singapore? Consult us to find out how we can be part of your journey – from incorporation, taxation, employment pass, auditing, and more!
Who is the Registered Officer (RO) in the business?
Timothy
2021-08-21T16:26:55+08:00
The RO is a person whom the entity is registered or incorporated to; he/ she usually holds legal authority or is bounded to legal matters relating to the entity. There may be more than 1 RO per entity. Individuals who are eligible to be a RO include: 
Business Owner

 

Company Director

 

Shareholder

 

Partner

 

Board Member

 
The RO will be responsible for: 
Appointing a CorpPass Admin (offline) for the entity; and

 

Approving online registration of CorpPass Admin account

 
Share This Story, Choose Your Platform!