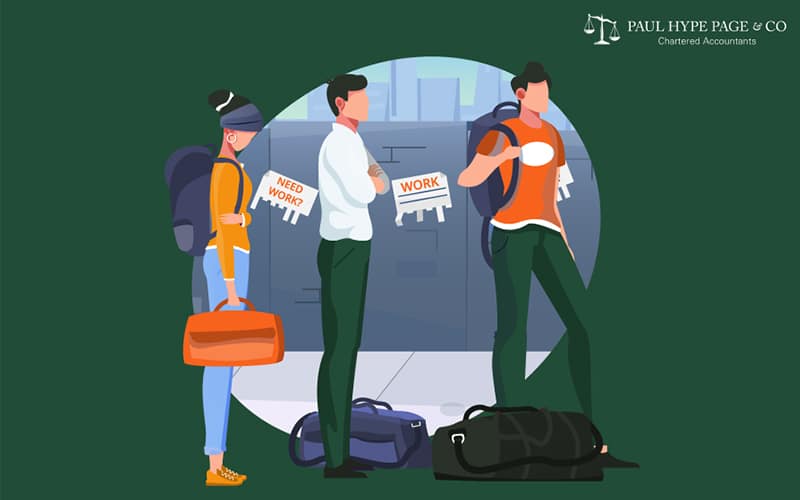 Singapore is a world-class destination and one of the most lucrative places in the world to live, further your career as well as set up a business in. Being Asia's largest business hub, many talents from all over the world aspire to settle down and work here. But to legally do so, you are required to have a valid work visa that would allow you to work here without any issues.
For managers, executives, specialists and other skilled professionals, as well as directors and business owners, this usually comes in the form of an Employment Pass (or commonly known as EP). Since the process is heavily regulated by the Ministry of Manpower, obtaining a work pass for your foreign employee isn't always smooth sailing. Here's a list of challenges and hurdles companies face when applying for a Singapore employment pass or getting an EP renewal approved.
Learn More: What Should I Know When I Renew My Employment Pass in Singapore?
1. The Tightened Fair Consideration Framework (FCF)
The Fair Consideration Framework is a set of requirements that were passed in 2014 that prevents discrimination based on age, gender, nationality or race. This includes discrimination against citizens in Singapore and permanent residents in terms of favouring a foreign talent over a local for non-job-related purposes. However, back in June 2021, the FCF was significantly tightened.
With this, if a company in Singapore wants to hire foreign employees, they would have to first advertise the position on MyCareersFuture, a government-run jobs portal, where the job ad must remain for 14 consecutive days. This includes all companies with 10 or more employees, and for all positions with a salary below $S20,000 per month.
If a company is found in violation of this, they would not be able to apply for new passes for up to 24 months or renew any existing EPs as well. In addition to that, MOM will also punish employers who make false declarations of having considered all candidates fairly with a fine of up to $S20,000 or imprisonment of up to 2 years or both.
2. Special Appeals May Be Required for New or Unusual Job Roles
Before an individual is hired, MOM would look at their educational background and experiences in relation to the role applied. This is straightforward for common roles like accountants, IT professionals, procurement officers and other similar roles.
However, if your business has new or unusual roles which require special talents, their paper qualifications would not be needed. The ministry will look past this if the talent possesses appropriate skills and experience matter only if the whole role and concept is properly detailed and explained in a way that can be easily understood. So for employees with special skill sets, approval for their Singapore work visa may be more complicated.
But, do take note that even with the right qualification, that does not mean an automatic approval of an application. MOM might ask for proof of your candidate's previous projects or question their education qualification.
3. Foreign Worker Quota Is Limited
Since there are a variety of qualifications and skill sets, there are different types of work passes as well to support these different stages. The three general types are the Employment Passes which are for professionals and managers earning at least $S5,000 per month, S-Passes for mid-skilled workers earning at least $S3,000 per month and work permits for unskilled labour workers.
There are restrictions on how many pass holders of each type you can employ based on your service sector. On top of that, under the new COMPASS framework which will launch on 1 September 2023, there is an unspoken EP quota on nationalities. This falls under the Employer's criteria of diversity.
While this is not a hard quota on any specific nationalities, companies who wish to employ foreign talents via the employment pass need to plan their manpower resource carefully.
While these challenges may seem like a big hurdle, you can always consult professional service providers like Paul Hype Page & Co on the different ways your company can hire foreign talents. With our expertise and knowledge in this matter, we are able to provide and guide you through the whole process of applying for an EP in Singapore without a hassle. Contact us today to know more!
Share This Story, Choose Your Platform!