[Sticky]

New Singapore Employment Pass Scheme: What it means for Foreigners & Businesses?
New Singapore Employment Pass Scheme: What it means for Foreigners & Businesses?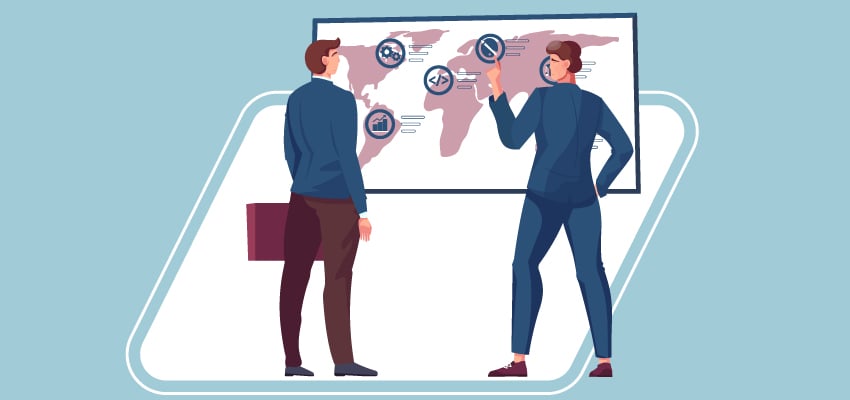 Workforce diversity, high-quality professionals, and complementary pool of talents are hailed as the key manpower drivers for the Singapore economy. The
Ministry of Manpower (MOM)
is switching things up when it comes to the
Singapore Employment Pass
in the coming years.
Passing a Life of Ambiguity
If you're a foreigner who is looking to apply for the Singapore Employment Pass (EP) previously, you would have little to no clue on what is deemed as a great applicant. All you get from MOM is a set of criteria which includes:
Salary
Work experience
Educational qualifications
However, that's about to change in the new Singapore EP scheme that is slated to launch in September 2023.
Navigating a Compass Towards the New Singapore EP Scheme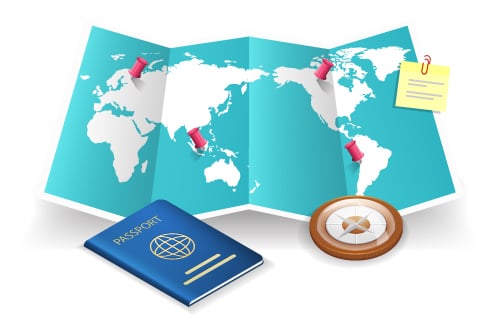 Fulfillment of the qualifying salary
Scoring at least 40 points under the Compass scheme
Under the second stage, there are four aspects that will be assessed that is based on both the applicant and the firm applying for the Singapore EP.
Individual attributes (40 points): Qualifications & relative salary in comparison to local PMETs in the same sector
Firm-related components (40 points): Existing nationality diversity & the local hiring headcount in comparison to other firms in the same sector
You must be wondering that this could be difficult for smaller companies that have a low headcount, given that each employee's weightage could result in a big shift in overall diversity score. To tackle this issue, MOM will award 20 points on firm-related components for companies with less than 25 PMET employees.
Here's how the scoring system works:
20 points: Exceeds expectations
10 points: Meets expectations
0 points: Below expectations
However, it's not all that rigid – there are still bonus points to be scored. The bonuses are for companies who are looking for candidates who are skilled in areas that Singapore has low headcount on and those who are journeying on ambitious innovation and internationalization activities. Each of these bonuses is valued at 10 points.
The
Compass scheme
will kickstart in September 2023, and renewals under Compass will begin from September 2024.
Case Study: A Scenario Under Compass
To paint a better picture, here is a self-made up case study based on a few fictional characters – Jane, Kennedy, and Parathi.
| | | | |
| --- | --- | --- | --- |
|   | Jane | Kennedy | Parathi |
| Nationality | Malaysian | Australian | Indian |
| New Job Title | Senior Accountant | Cybersecurity Specialist | Account Director |
| Salary | S$5,500 | $12,850 | $5,220 |
| Fixed monthly salary compared to local PMET salaries | 70th percentile | 68th percentile | 60th percentile |
| Years of Relevant Experience | 7 years | 5 years | 7 years |
| Educational Qualifications | Degree-equivalent | Top-tier institution | Degree-equivalent |
| Firm's diversity – share of candidate's nationality among firm's PMETs | 30% | 20% | 22% |
| Firm's support for local employment | 20th percentile | 18th percentile | 48th percentile |
| Part of Innovation & Internationalisation activities | Yes | No | Yes |
Here's a breakdown of the scores for each application:
 

Jane

Kennedy

Parathi

Individual Attributes

Salary

10

10

0

Qualifications

10

20

10

Firm-related Attributes

Diversity

0

10

10

Local Employment

0

0

10

Bonus

Skills shortage

0

10

0

Innovation & Internationalisation

10

0

10

TOTAL SCORE

30

50

40
Based on the new Compass scheme, Kennedy and Parathi both qualify for Singapore EP as they meet the minimum score requirements of 40 points. Even though Parathi's individual attributes may not be very strong, the firm's attributes and bonus pushed her to hit the minimum score.
This means that even though the individual or firm's attributes may be poor, there are alternative ways to score points.
Food for Thought: Is the New Compass Scheme a Double-Edged Sword?
The rationale behind this new scheme is simple – to provide a transparent scoring system that people has battered through the years for its ambiguity and for Singapore to maintain its workforce status of one that is of high-quality, yet diverse.
While the new Compass scheme for Singapore EP has given transparency to the approval process, it can be argued that because of this scoring system, it can be more difficult to get the work visa approved as there is limited grey area.
P.S. If you want to know why NOW is the best time to apply for the Singapore EP, read more about it
here!
GOT QUESTIONS?