[Sticky]

Why NOW is the best time to apply for Singapore Employment Pass?
That's right – if you're looking to apply for the Singapore Employment Pass (EP), NOW would be the best time to do so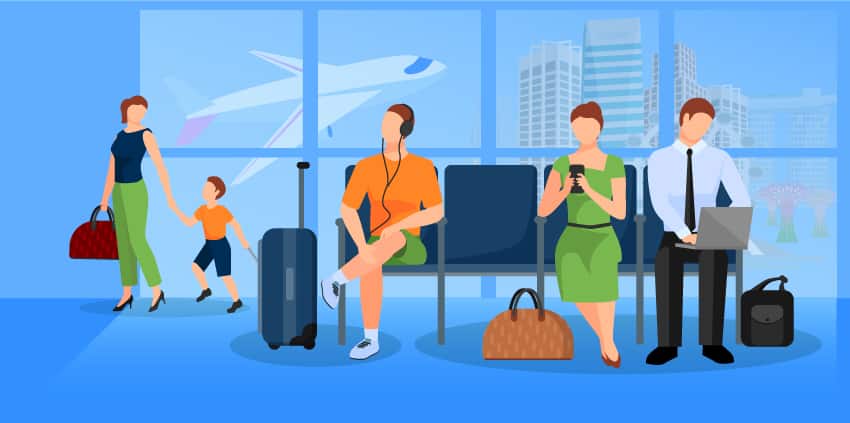 Affirming Singaporeans' Place in the Workforce It's no secret that when the Covid-19 pandemic hit Singapore shores, the Ministry of Manpower (MOM) zipped up the arrivals of foreign professionals.
The reason is simple – if MOM allows more foreign professionals to enter the Singapore workforce either through Singapore EP or other Singapore work visas, how would local Singaporeans think?
We'd say that it would have caused an uproar and leave a bitter taste towards the government, especially when retrenchment rates hit a record high in 2020 at 12.8 retrenchments per 1,000 employees. Putting that into context, that is a whopping 151% increase from 2019. That's definitely a key reason for MOM tightening approvals for foreign professionals under the Singapore EP.
However, in recent months, Singapore EP approvals are more common.
Singapore Work Visa Approvals Flying High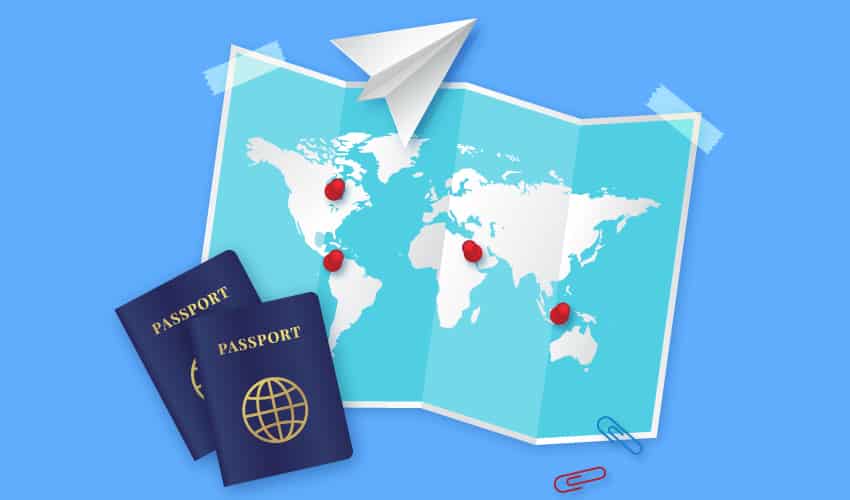 As we paddle our 'sampans' into the endemic phase, we have since seen MOM loosening up the approvals of Singapore EPs. Compared to 2 years ago, where MOM was going hard on licensed employment agents with tough questions and longer approval processes, we sense a lax in Singapore EP approvals at the end of 2021 and this year. We believe there are a few contributing factors, such as:
Reopening of borders & economies
Filling the manpower gap by expats who left during Covid-19
The results for Singapore EP approvals speak for themselves: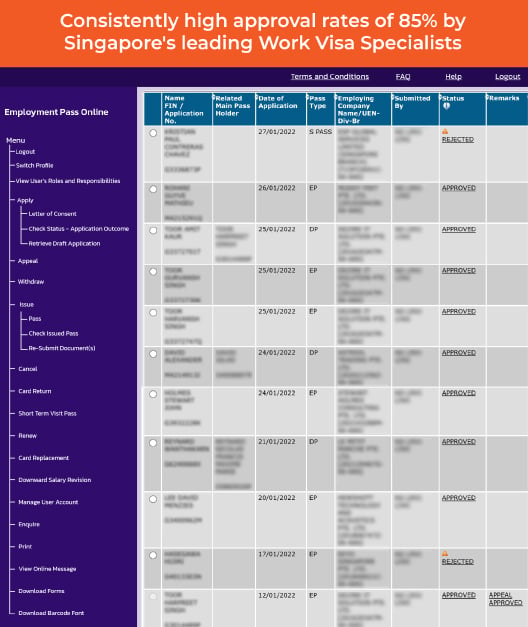 A New Stamp of Singapore Employment Pass Criteria
If you didn't know by now, the eligibility criteria for Singapore EP applications are foreign professionals who:
Have a job offer in Singapore
Work in a managerial, executive, or specialised job
Earn a fixed monthly salary of minimum S$4,500
Earn a fixed monthly salary of minimum S$5,000 (financial services sector)
Hold acceptable education and/or professional qualifications
Alternatively, you can also apply for Singapore EP if you plan to set up your company.
TIP: You can use MOM's Self-Assessment Tool (SAT)to check your Singapore EP eligibility.
However, come September 2022, the minimum salary requirement will be increased to S$5,000 to be eligible for Singapore EP application. The underlying sentiment from this change paints a story of tightening of Singapore EP approvals later this year.
A Window of Opportunity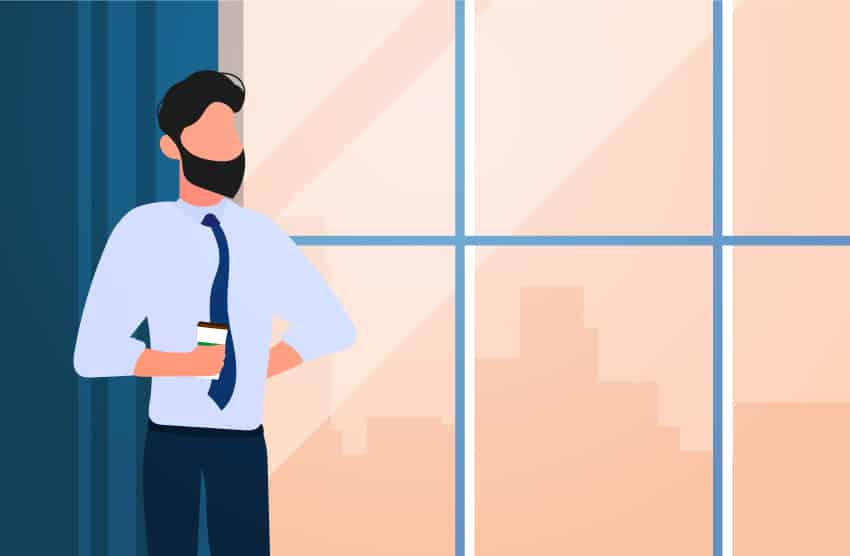 From now to September, seize the opportunity to apply for Singapore EP before they tighten the approvals. For those who do not have an existing job offer in Singapore, fret not, there is an alternative solution.
By incorporating your own company in Singapore, you can apply for the Singapore EP under your newly formed company. This way, not only you get to live and work in Singapore, but you're also now an entrepreneur who is hustling to chase your dreams and be your own boss.
Insiders' Insights from MOM Licensed Agents
While we have seen approvals coming through in recent months, the process of getting these applications approved took much more time compared to pre-pandemic. The MOM website stated that the applications will be reviewed in 3-4 weeks, however, these days, our in-house employment officers are advising that they are taking a longer time to review the documents. If you were to leave your EP application late, your application may be cased under the new EP criteria with higher qualifying salary. This means NOW is the best time to apply!
This is why we feel that NOW is the perfect window of opportunity to make your move to Singapore, before MOM continues to tighten the entry of foreign professionals.
P.S. If you want to learn more about the new Singapore EP scheme (Compass) that'll be launched in September 2023, you can do so here!
GOT QUESTIONS?
Share them below or reach out directly to us via Contact Us now.
Additional tags: Singapore immigration specialists, Singapore visa, Singapore work pass, Singapore work visas, Immigration agency in Singapore, Singapore employment pass, Singapore employment pass application, Singapore employment pass criteria, Singapore EP, Singapore employment pass requirements
Hi try to find a job in Singapore- as a safety coordinator and security.