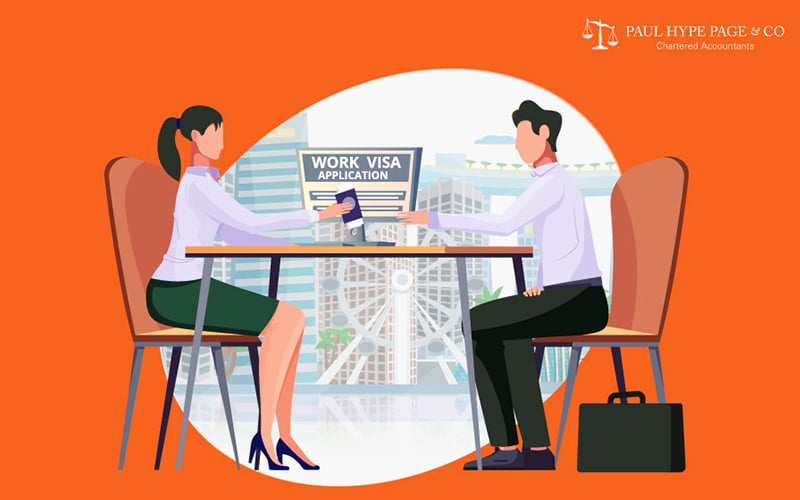 Beyond a world-class destination, Singapore is one of the most lucrative places in the world to live in. Being an expatriate heaven with amazing job and business opportunities, this country has also been attracting talents across the globe who aspire to advance their businesses and careers. 
In order to be eligible to live and work here, it is important to know the different work visas that you may qualify for, among which is the Singapore Employment Pass (EP).
Learn More: Singapore Work Visas Guide 2022
What Is An Employment Pass?
An Employment Pass or EP is a Singapore work visa issued by the Ministry of Manpower for  eligible professional foreign talents. Some of the criteria include earning a salary of at least $4,500, which is benchmarked against the top one-third of the local professionals, managers, executives and technicians (PMET) salaries by age. The EP allows you to live and work in Singapore, as well as travel in and out of the country without having to apply for entry visas. This pass is valid for 2 years for first-time applicants and can be renewed for up to 3 years. 
Benefits of Having An Employment Pass In Singapore
Compared to the S Pass and the Work Permit, there are certain benefits that only an EP holder gets to enjoy. These benefits include
1. Become A Permanent Resident (PR) in Singapore
The procedure of renewing an EP in Singapore can be daunting and tiring as the eligibility requirements and regulations from the Ministry of Manpower become stricter. If you are planning to stay in Singapore for a long period of time, you can avoid this hassle by applying to become a permanent resident (PR) here. Not only does it put an end to your endless renewals and worries, but being a PR also opens the door to better standards of life and job opportunities in Singapore.  
Some of the perks of becoming a PR here include better education and health care for you and your loved ones, and greater opportunities to expand your career and business. It would also be easier for you to purchase properties here and contribute to a personal retirement fund (CPF) through salary deduction. 
2. Open A Savings/Current Account
Having an Employment Pass in Singapore provides better opportunities to open a bank account across different banks here. A work permit holder is only eligible to open a basic POSB account but as an EP holder, you can open a savings or a current account as well as explore other banking services from different banks in Singapore including OCBC, UOB and Standard Chartered Singapore (based on the particular bank's requirements for foreigners). 
3. Dependent Pass For Your Loved Ones
As an Employment Pass holder, you are able to sponsor your family as a dependent legally in Singapore. Your lawful spouses, common-law spouses and children under the age of 21 years old (including step and handicapped children) can apply for a Dependant's Pass (DP) or a Long-Term Visit Pass (LTVP) if you draw a minimum fixed monthly salary of $6,000. Do take note that this option is not applicable to the other types of work visas available in Singapore. 
Looking for more information on the Employment Pass, its requirements, EP renewals and the documentation needed for a successful application, do reach out to our experts at Paul Hype Page & Co! We would be more than happy to assist you with any enquiries you might have!
Share This Story, Choose Your Platform!