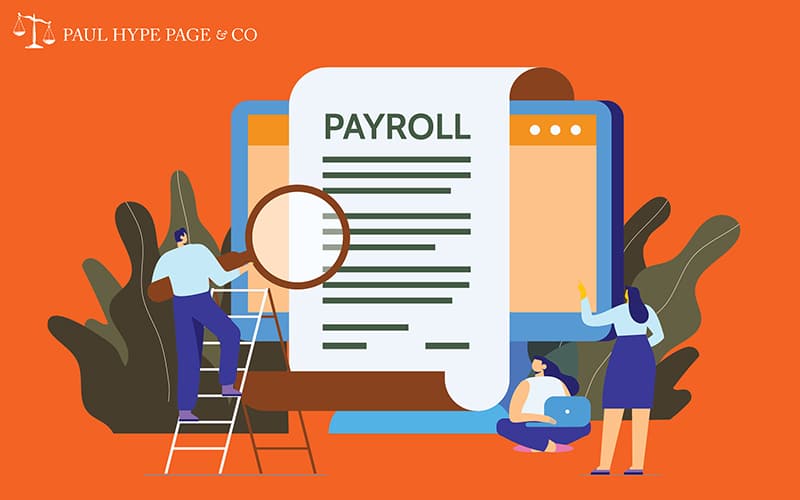 Running an in-house payroll in Singapore can be time-consuming and challenging, especially for small to medium-scale businesses or a company without human resources and accounting professionals. To have a completely transparent payroll management system, things should be done efficiently according to Singapore's Employment Act. Most companies would outsource their payroll activities to avoid penalties and other charges as it is more efficient and cost-effective. 
Compared to an in-house team of payroll professionals or subscribing to complicated payroll software that can be extremely expensive, outsourcing gives the company more time to focus on other core functions. It also allows the company to do away with complicated payroll activities. Here are some benefits you can reap when you outsource your company's payroll system.
Learn More: How Outsourcing in Singapore Drives Business Growth?
1. Minimise Compliance and Regulatory Risks
Regulatory changes that affect payroll happen at the speed of light, which can make staying compliant extremely challenging. In Singapore, companies have to comply with complex legislation and regulations. The Employment Act here protects employees' rights by making sure payments are done in a timely manner and outlines relevant duties employers should do. 
For employees without an existing formal contract that stipulates employment terms, the act requires employers to have written records with key employment terms (KETs), in addition to other factors that are required like itemised pay slips, compulsory contributions as well as mandatory levies. 
As there are many formulas involved in payroll management, it is easy to make mistakes which can cause costly problems. By outsourcing your payroll services in Singapore to a specialist service provider, you will be able to minimise your exposure to complicated compliance and regulatory risks as the provider would take care of it all. 
2. Minimise Expenses
The direct expenses incurred by processing payroll in-house can be greatly reduced by outsourcing it to a payroll outsourcing service provider. This is particularly true if your business is an SME with limited resources and a small workforce. If you compare the expenses of doing payroll in-house to outsourcing it to a team of professionals, your business will be saving a good amount of money that can be invested in computer equipment, software, training, etc. 
Some of the activities that the service provider would be covering include 
Payroll calculation

Signing and distribution of cheques

Calculation of taxes and returns

Reporting of new hires and terminations

Training and support among many others. 
Since time is money, especially for a small or medium-sized organisation, you will be avoiding expensive mistakes in payroll processing by outsourcing these activities, giving your business more opportunities to grow in other avenues. 
3. Provided With Self-Service Feature
Most payroll management platforms are basically self-service and are available 24 hours a day through a particular mobile or web application. With an integrated service that has employee self-service options, the human resource department will be able to save time and money by allowing employees to handle common tasks on their own including: 
Logging in to their personal account to view their salary details which include reimbursements, benefits, deductions, and leaves are calculated into their pay. 

Printing their payslip when and if needed.

Checking their leave application status and the number of leaves that they have for the rest of the year.

Checking and printing their tax-related documents

Updating their personal information, including contact details and address. 
Outsourcing your payroll to a reputable service provider like Paul Hype Page & Co can help your business optimise payroll procedures and eliminate the need to hire an in-house payroll team. Spend less time sorting out pay runs and more time on your company's growth, development and profitability by outsourcing your payroll services in Singapore to us!
Whether you are a startup, a large multinational corporation or a quick-growing SME, our professional team makes processing your payroll management a hassle-free process. Contact us today if you would like to know more! 
Share This Story, Choose Your Platform!