Guidance To Incentives For Food Industry In Singapore
What You Need to Know About Singapore's Food Industry Incentives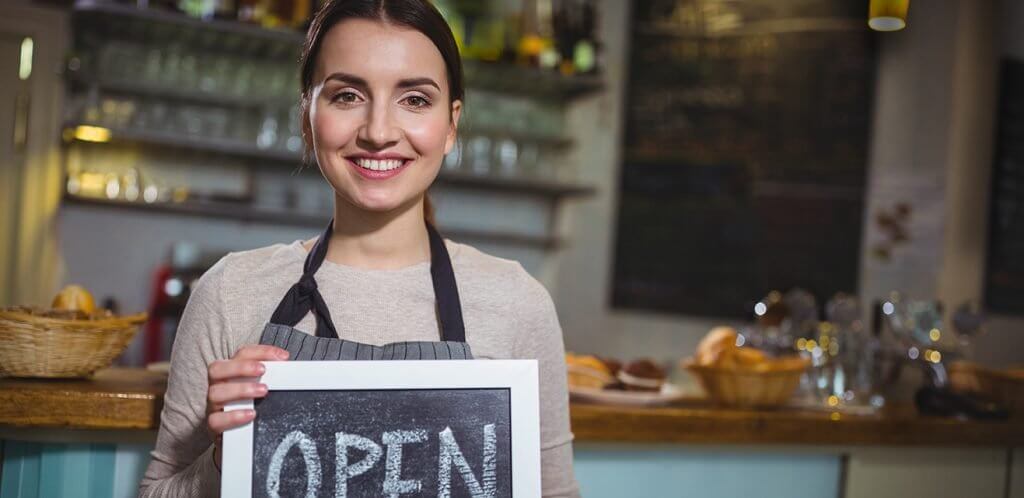 So the Food Industry in Singapore – How Vibrant Is It?
The simple one-word answer to that would be "Very". As we've mentioned in our other Restaurant & Food Industry guides, Singapore is one of the top tourist destinations in the region. Singapore has the perfect recipe for coming up with a vibrant food industry – lots of tourists and travelers coming in every year and when it comes to disposable income, the locals have it pretty good as well. With all these conditions in place, it's not surprising to see so many new restaurants and eating establishments springing up like mushrooms after a rain year after year, nor the many celebrity chefs who flock to the island state, looking to carve a name for themselves in a region many consider to have the highest potential in terms of foodie and gourmet growth.
If we're looking at it as a numbers game, Singapore's F&B (Food & Beverage) sector comprises more than 4,500 eating and drinking establishments and provides jobs to over 70,000 employees – that's definitely a large but expected serving of the economic pie due to the F&B sector being one very strong element of the island-state's robust travel and tourism industry. Here's another number: 14% of tourist expenditure in Singapore is for food and beverages!
Events like the Singapore Food Festival and the annual World Gourmet Summit (WGS) are evidence of just how much of an effort the Singapore government puts into the achieving of one of its long term goals:  turning the beautiful island-state into the gastronomical capital of Asia.
This guide is going to take a look at the programmes and assistance schemes the relevant authorities have rolled out in order to assist the F&B sector in developing and improving their businesses, as well as take them to the next level by increasing profitability and achieving a better bottom line.
FAQ
What Are the Incentives in the F&B Sector for Innovation?
SPRING Singapore, the enterprise development agency tasked with the responsibility of helping Singapore enterprises grow, has set aside a staggering SGD 12 million for the CDP (Capability Development Programme). The CDP was launched to help develop and improve the capabilities of F&B enterprises. The goal is to ensure that the small and medium enterprises (SMEs) in the F&B sector are continually coming up with innovative ideas and concepts, which will in turn help these SMEs to enhance their capabilities and raise their efficiency levels.
To gain assistance from the Capability Development Programme, you have to be an SME. To quality as an SME, the establishment in question must have less than 200 employees, 30% of its shares are held locally, and its fixed assets do not exceed SGD 15 million in value. Then, in order to get the assistance, you'll have to have innovation projects, process improvement projects, Service projects and Food Safety projects; get these sorts of projects going, and you may get the assistance of the CDP, which will fund up to 50% of the project's cost.
What Are the Incentives in the F&B Sector for Service?
There's no two ways about it: service is king. If the food is great, but the service is poor, you'd think twice about going back to a restaurant again. The Singapore government knows this, and they've launched a nationwide movement called GEMS (Go the Extra Mile for Services) to help create high service levels. Considering that Singapore is also a top convention city in the region, the GEMS movement is very important in ensuring that tourists' and travelers' experience to Singapore are as pleasant as can be; great service helps protect the image of Singapore as a fun and go-to place for various conventions and meetings.
And there's a scheme that focuses on the F&B sector – it falls under GEM and is called CCI (Customer Centric Initiative). It was initiated and launched by SPRING (with the collaboration of a few other agencies), with the aim of assisting businesses in the F&B sector in the development and improvement of the quality of their service, as well as providing Industry Standards for these businesses to benchmark themselves against. Any sort of project initiated by a business would be carefully appraised, and if deemed satisfactory, could receive funding of up to 50% of the project's cost.
What Are the Incentives in the F&B Sector for Food Safety?
So, great service, mouth-watering food, what next? Food safety. With Singapore's push to become the gastronomic paradise of the region, it's no surprise that the governing authorities want the F&B sector to match the international standards when it comes to food safety – world-class standards for a world-class experience.
The NEA (National Environment Agency) regulates the high quality, safety and hygiene standards for all the F&B establishments. It does this with food imports as well, since 90% of the island-state's total consumption is imported.
F&B establishments are encouraged to implement HACCP, which stands for Hazard Analysis and Critical Control Point. This is an international food safety standard originally adopted by food manufacturers but is now the go-to standard for most F&B establishment in Australia, China, the Middle East and the United States of America.  Local F&B establishments who wish to implement international food safety standards can receive funding of up to 50% of implementation costs – if approval is granted, the implementation of the international standards must be completed within a period of 2 years. The obvious benefit of doing so is to give the establishment more prestige (world-class standards for a world-class establishment) and giving the business a leg up if it ever decides to expand overseas.
What Are the Incentives in the F&B Sector for Workforce Development?
To give great customer service, you've got to have great personnel. This applies even more to the F&B sector since the personnel are involved in every aspect of an F&B establishment's service. If you invest in workforce development, you'll improve your staff, and this will in turn improve the quality of your customer service.
The Government knows this and it has provided many workforce development grants to the F&B sector. These grants are granted through schemes like the F&B Workforce Skills Qualification (WSQ), WSQ Culinary Scholarships, WSQ Certificate in F&B Service, CRAFT for Chefs (CRAFT) and so on. These schemes provide assistance by offering subsidization through the grants, which range from 50-90% of the course's fees.
RAS (Restaurant Association of Singapore) also works with LEAD (Local Enterprises and Association Development) to launch various projects which aim to benefit the F&B sector by creating a skilled workforce; these projects help develop market intelligence and resources for the sector as well as improving the capabilities of various F&B businesses.