If one's PR application has been rejected without a reason given by the MOM, the applicant should consider the reasons why this may have happened. Here are several factors that might be the cause of a PR application rejection, as well as what one who has been rejected should do next.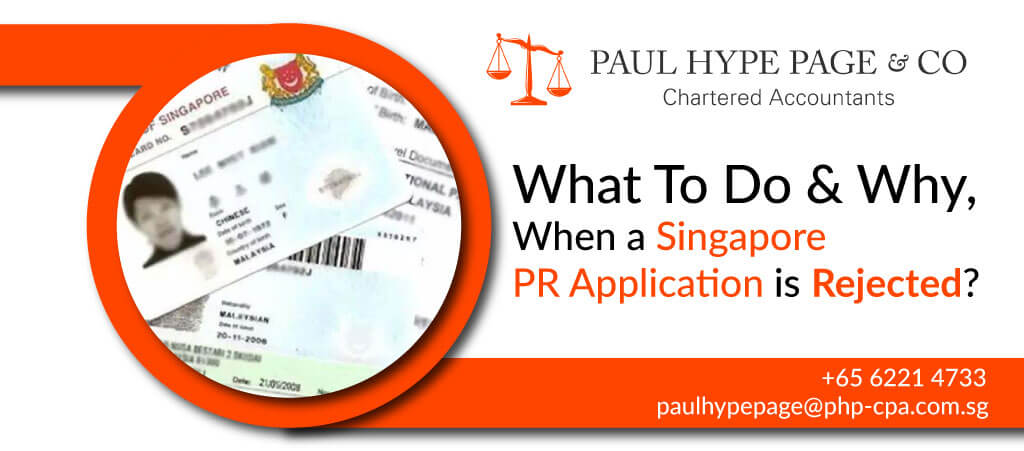 Singapore ranks among the countries with the smallest populations in the world. According to the latest statistics, it ranks 114th in the world in population. The number of people in Singapore today is even fewer than those of other small countries such as Lebanon, El Salvador, and Kyrgyzstan, among others. For this reason, Singapore needs all the input which foreigners entering the country could possibly provide.
If you are reading this right now, it is likely that you are thinking of living and working in Singapore someday. Although this article is about Permanent Resident (PR) status in Singapore, it is worth mentioning that one of the easiest methods by which a person could possibly become a PR of Singapore is by first obtaining a highly coveted Employment Pass (EP). If you can prove that you will contribute to the success of the Singaporean nation and economy, it is likely that the authorities will deem you deserving of an EP and subsequently PR status. This is where we at Paul Hype Page & Co can come in. We will take you through the process of EP application and make sure that no step is left incomplete. Through our assistance, it will be much easier for you to receive the EP which you have desired.
Once you have received your EP, you can further increase your chances of becoming a Singapore PR. One way by which you can do so is by owning and running a business of your own in Singapore. Doing so provides the authorities with ample evidence that you have a deep desire to establish yourself within the country's corporate scene and provide products and services which people all over the country will willingly use. This is an important service to the country of Singapore. If you would like to do so, we are also able to be of assistance. Our company incorporation services are highly recommended by many people from within and outside Singapore alike. We will see to it that the company which will be incorporated for you will be as stable and prosperous as it could possibly be. This would in turn make your reception of Singapore PR status far more likely.
That being said, in recent years, Singapore's government has begun to tighten some of its immigration laws, a fact of which those who are applying for a Singapore PR must be aware. Due to this fact, there are numerous instances in which a PR application will be rejected. Although the Immigration and Checkpoints Authority (ICA) does not state any specific criteria related to approval or rejection, there are valid reasons as to why a Singapore PR application may have been rejected. 
It is important that those applying for PR status avoid being negligent during the application process. Those who have forgotten to fill out every portion of the application form or neglected to submit documents to accompany the application will almost certainly experience rejection of PR applications.
Some applicants are rejected because they failed to specify the exact reasons as to why they believe that they deserve PR status in Singapore. Such applicants thus failed to ensure that their applications specified their skills, abilities, work history and other professional experience, and educational qualifications. Those who included unclear or seemingly suspicious information are likely to be rejected.
Applicants who are most likely to be successful are those who have skills or experience in previous jobs that are much sought-after by many employers in Singapore. Such applicants are fortunate enough to possess skills and qualities that Singapore's employers look for in new employees.
Furthermore, many foreigners who have chosen to relocate to Singapore have made the mistake of failing to apply for a working visa such as the EntrePass or EP and thus become one of the many registered foreign workers in Singapore. Those who do not complete this process will find that they are unlikely to ever receive PR status.
If you would like to have a discussion about the different visas available to foreigners in Singapore, contact us at Paul Hype Page & Co. We will supply you with all the information you may need at no charge.


Information for Foreigners Who Plan to Start a Business in Singapore
One way by which foreigners can increase their chances of having their PR application approved is by starting a business in Singapore. Singapore's business incentives provided by the country's government will fund a significant portion of the start-up costs of a business which has been relocated from a foreign country to Singapore. The use of other tax incentive schemes provided by the government will help foreigners who have completed the process of business relocation. 
Foreigners who are interested in starting a business in Singapore also need to initiate the process of moving their assets to Singapore. Those who have done so must then learn all they can about how these assets are to be taxed in Singapore. They must know of their tax resident status, position with regard to double taxation, and yearly tax reporting requirements. For the handling of such matters, we at Paul Hype Page & Co have employed a team of experienced  tax consultants who are always ready to assist you for tax planning purposes. We will help you better understand how to manage your tax obligations.