Singapore's burgeoning economy and high standard of living attract many people who are keen to migrate there. They may do so by applying for Permanent Resident status. However, becoming a Permanent Resident of Singapore can be quite difficult, as will be shown in this article.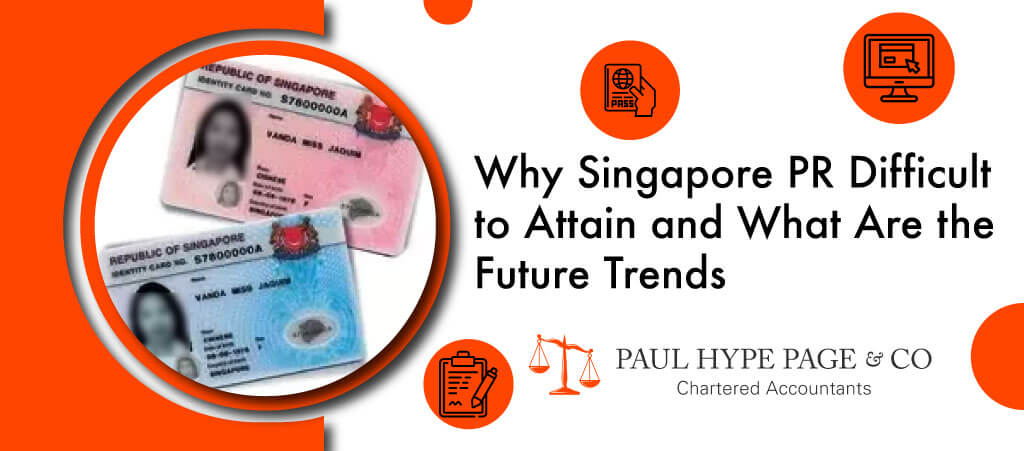 Singapore as a burgeoning economy and attractive country continues to attract many people who are keen to migrate there via application for Permanent Residents (PRs). It is estimated that at least 11% of the entire population in Singapore are made up of those with PRs. In a move lauded by many locals, the Singapore government tightened immigration laws in late 2009. As a result, each year since then has seen increasing number of rejected PR applications. This shows that the Singapore government is serious about managing the inflow of quality immigrants into the city state.
The pre-existing conditions for processing of each application takes into consideration many factors: individual's work experience, qualifications and age, among others. Additionally, the ability to integrate into the local community is also an important aspect of the application. If you want to live and work in Singapore, you will need to show that you can fit in. Any factor which is lacking could very well see the application prove to be unsuccessful.
There is definitely a shift of ensuring that the immigrants who come into Singapore are classified as foreign talents. Foreign talent basically means individuals who have the ability to contribute greatly to Singapore through their previous work experience or educational background. Obviously, foreign talent would have the greater edge over foreign workers in that they would be first choice in being granted opportunity to apply for PR and even opt for citizenship if they choose to.
Although being a PR does come with its own benefits, the government is also hastening to ensure that Singaporean citizens are not left out in the cold. Natural born citizens will be given priority over non-citizens. While this does not necessarily mean that the processing of PR applications will be affected, the trend could be that more policies would be put in place to ensure that there are distinct differences between citizens and non-citizens.
On the other hand, this does not mean you should give up on your skilled visa application to Singapore. Spend some time obtaining information from sites, forums and portals and you will find the expat community here a good resource.
Foreigner Seeking Relocation to Singapore
The common mistake for first time foreigner who relocate to Singapore is not applying the best working visa available such as Entrepass or Employment Pass Visa and place oneself in one of the thousands "foreign worker" category. It has a serious impact on their PR application subsequently. To differentiate, one has to try to move out of the "foreign worker" box and instead become a "foreign talent". How to do that?
One can consider being your own boss, Singapore pro business incentive will fund 60% of your start up cost if foreigner business owner or entrepreneur relocate their business to Singapore, Click to see our PIC tax incentive scheme that will help you in your business relocation. For further information to set up Singapore business, please refer to the following useful links:
1) Type of Singapore Business Incorporation
3) Singapore Business Guide for licenses, yearly Singapore company compliance and relevant business information
Further, you also need to consider of moving your assets to Singapore to demonstrate your commitment however it can be complicated as its involve cross border tax issue. You might be unaware of your tax residence status, how to avoid double taxation and yearly tax reporting requirements. Let our experienced tax consultant assist you in your international tax planning to lower down your overall tax position. For further information on relocation tax planning, please refer to the following useful links:
1) Singapore Personal Tax
2) Singapore Double Tax Treaty assists you business relocation to Singapore
Contact Paul and Hype Page Co. for a FREE consultation on the different visas available to foreigners.