Foreign Branch Incorporation
One of the strategies firms used to expand their business at the international arena is to set up branch office at different places.
Branches are a part of the parent organization, which are incorporated to perform the same business operations as performed by the parent company to increase their reach.

Difference Between a Branch and a Subsidiary
Many might be confused between a branch office and a subsidiary company. However, the difference is pretty straightforward as written below.
Branch implies a set up by its parent company, aiming to perform the same nature and business operations, at a different location.
A subsidiary company implies in a way where it is understood as the company whose full or partial controlling interest is held by another company at the foreign land.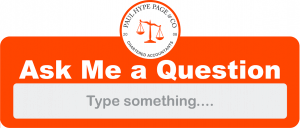 A Foreign Branch Company Overview
Definition of Branch
Branch is defined as an extension of the parent organization, set up at another location, to increase their brand coverage and its operation. The branch carries out the same activities performed by the head office.
It is not considered a separate legal entity with the parent company. Unlike a subsidiary company, the parent company of a branch office entity is completely accountable for the welfare of the branch office.
For example, banks and financial institutions have branches that are opened to play the role of the headquarters. Setting up branches at various locations have been known to increase the customer base, accessibility and also helps in timely and effective distribution of goods and services.
Prior to commencing business in Singapore, a foreign company must register itself as a branch with the Accounting and Corporate Regulatory Authority (ACRA). A Singapore branch is considered an extension of the foreign company and not as a separate legal entity.
Singapore Branch Office Registration Requirements
First and foremost, engage with Paul Hype Page & Co, an ARCA licensed corporate service provider to get your foreign branch incorporation kick-started. This is a regulatory requirement for all foreign company wishing to register a Singapore branch office.However, below are the requirements to be considered as part of the incorporation process.
Name: The branch must correspond to the name of the foreign parent company.
Officers: A Singapore branch must appoint at least 1 authorised representative who is legally an ordinarily resident in Singapore, who has to also be at least 18 years of age.
Constitution: It mirrors with the parent company. There is no separate Constitution for the branch office in Singapore.
Registered Address: A Singapore branch office must have a registered office located in Singapore as required by the Singapore Companies Act.
Documents to be presented for a Foreign Branch Registration
Certified copy of the Certificate of Incorporation of the foreign company
Certified copy of the Constitution of the foreign company
Particulars of the directors of the foreign branch office/ company
A memorandum of appointment and details of at least 1 person resident in Singapore who will act as the authorized representative for the Singapore branch office
A memorandum executed by or on behalf of the foreign company stating the powers of a legal permanent resident of Singapore, who will be the authorized representative of the foreign branch office
Details of Singapore registered office address
Latest audited financial statements of the parent company
When the parent company is relatively new and there is no annual report and audited accounts, you can self-declare the needed information and provide supporting details such as company brochures to support your application.
Corporate Bank Account Opening
After getting the company incorporated, it will be advised to open a corporate account in any of the international and local banks in Singapore. However, procedure may vary from one bank to another.
Taxation of a Singapore Branch office
The branch office is taxed at the standard corporate tax rate in Singapore which is 17%. However, compared to companies that are registered in Singapore, branch offices will not benefit from any tax incentives because they are considered non-tax residents.
Since the management of the branch office is situated outside Singapore, it will be the parent company's responsibility to appoint a local agent who is the go-to person with the authorities in matters related to the payment of taxes.
You are in luck with this, because Paul Hype Page & Co is a the best when it comes to Singapore company incorporation. As a specialist, we will assist foreign companies interested in opening a branch office in the Republic.
Although a branch office is not required to file the same accounting documents as a local incorporation, the parent company is obligated to send to its Singapore branch:
copies of the financial accounts for the year of assessment;
documents related to the financial accounts filed with the tax authorities in the country of origin of the branch office.
All the paperwork must be sent no later than 2 months after the annual general meeting of the parent company.
The branch must also file an ECI form which represents the income generated in Singapore. Also, the Singapore branch office must have its accounts audited by a chartered accountant.
Annual General Meeting for a Foreign Branch
Section 373 of the Singapore Companies Act require a foreign company to file its Annual Report and the audited accounts of its Singapore branch office within two months of its Annual General Meeting, or within 7 months from the end of its financial year whichever is earlier. Also, each Singapore branch is required to file a Tax Return on an annual basis.
Subsidiary vs Branch vs Representative Office Comparison Chart
To make it easier, we have a chart, so you will have all your questions answered.
| | | | |
| --- | --- | --- | --- |
| Types | Subsidiary Company | Representative Office | Branch Office |
| Entity Name | Need not be the same as parent company | Must be the same as parent company | Must be the same as the parent company |
| Allowed Activities | Can conduct business activities | Can only conduct market research or coordinating activities | Must be the same as the parent company |
| Suitable For | For local or Foreign Companies that wish to expand their operations in Singapore | For Foreign Companies that wish to set up temporary vehicle in Singapore to conduct research and act as liaison office | For Foreign Companies that wish to expand their operations in Singapore |
| Disadvantages | Continuing Compliance Obligations (Financial Reports, Audit, AGMS & etc) | It is a temporary vehicle and cannot generate revenue | Continuing Compliance Obligations (Financial Reports, Audit, AGMS & etc) |
| Ownership | Can be 100% foreign or locally owned | No Ownership | Owned 100% by the head office |
| Separate Legal Entity | Yes | No | No |
| Cap on Number of Members | Max 50 | Not Applicable | Not Applicable |
| Minimum Setting up Requirement | Minimum one (1) shareholder, that can be an Individual or corporate (100% local or foreign shareholding allowed. Must have at least one resident director | Must appoint a Chief Representative from parent company who will relocate from headquarters | Must have two Singapore Resident Agents |
| Limited Liability | Yes | No | No |
| Need for Audited Accounts | Yes | No | Yes |
| Filing of Accounts with ACRA and IRAS | Yes | No | Yes |
| Annual Filing | Must file audit report of subsidiary | Not Applicable | Must file branch office's as well as parent company's audit reports |
| Tax Treatment | Taxed as Singapore resident entity, local tax benefits available | Not Applicable | Taxed as non-resident entity, local tax benefits not available |
| Tax Benefits | A subsidiary company. At least one (1) individual shareholder with a minimum of 10% share-holding, is entitled to local tax incentives and rebates | No Corporate tax. Employees have to pay personal tax | Partial tax exemption |
| Cessation of Business upon Death of a Member/Partner | No. Equity shares go on in perpetuity | Not Applicable | No |
| Validity Period | Perpetually until deregistered | This is a temporary Setup. It is intended not to last more than 3 years | Perpetually until deregistered |
| Normal Registration Time | 3 hours | 3-5 days | 3 hours |
| Appointment of Officers | Must appoint at least one local resident director | Must appoint a Chief Representative who will relocate from headquarters | Must appoint two resident agents |
| Governing Body | ACRA & IRAS | International Enterprise Singapore | ACRA & IRAS |
Here are some common asked questions:
If my company has one director and one shareholder left, is it compulsory to amend my M&AA?
Answer:While the law does not mandate a company to amend its M&AA to cater to one director company, you may wish to examine your own M&AA to determine if it contains any provisions that will not be operatable if the number of directors is reduced to 1. Every company can draft its own set of M&AA and need not rely solely on the provisions in Table A of the Companies Act. In this regard, please refer to section 4 and 184 of the Companies Act.
What are the criteria for being appointed as a manager?
Answer: At least one manager must be ordinarily resident in Singapore. All managers appointed must be natural persons and above the age of 18. The manager of the LLP must not be:
an undischarged bankrupt (unless he has obtained Leave of the High Court or the written permission of the Official Assignee);
disqualified as an unfit manager of insolvent LLPs under section 34 of the LLP Act;
disqualified as a manager of a former LLP wound up on grounds of national security or interest and disqualified to act as a manager;
disqualified as a person who was convicted of offences involving fraud or dishonesty, or other offences connected with formation or management of a LLP;
disqualified under Sections 149, 149A or 154 of the Companies Act.
What status is considered locally resident? Is Employment Pass Holder or Work Permit Holder sufficient? What about dependent pass and permanent resident?
Answer: We recognize the followings as "locally resident" – Singapore citizens, Singapore PRs, Employment Pass Holders & Dependent Pass Holders.
Can a foreigner be appointed as the local manager?
Answer: Yes provided he has an Employment Pass or a Dependents' Pass.
Are the duties of a nominee manager the same as a manager?
Answer:There is no such position as a "nominee manager" in an LLP. Anyone who is named as the manager will have to perform the duties and carry out the obligations of a manager as set out in the LLP Act.