Migration to Singapore
THE FASTEST METHOD TO APPLY FOR A SINGAPORE PR will be through Paul Hype Page's all-in-one Incorporation with Employment Pass Package. If it has been your dream to relocate to Singapore, this is the way forward. Why? Because instead of waiting 1-year before you can consider applying for Permanent Resident (PR), once you have successfully got your Employment Pass visa through this package, you will be able to APPLY FOR A PR AFTER 6 MONTHS! The best part? Paul Hype Page will do it all for you from start to finish.
• Step 1: Decide on company name/fill in Incorporation Form (Same Day)
• Step 2: Fill in foreign director/shareholder information (Same Day)
• Step 3: ACRA submission (10 Days)
• Step 4: Fill in EP application
• Step 5: MOM submission (7-25 Days)
• Step 6: EP approval/card issuance (4 Days)
• Step 7: Apply for PR (6 months after EP)
• Step 8: Successful PR approval (4-6 months)

If all your paperwork is in order, you can incorporate your company in Singapore within 24 hours! Once that is done, applying for an EP work permit with MOM will take between 7-25 working days. Once successful, we will make the necessary arrangements for your EP card collection. After 6 months of working and living in Singapore with an EP visa, your final step will be applying for your PR.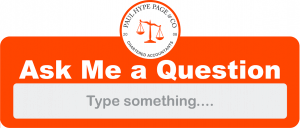 Fulfil your dream of becoming a Singapore PR in the shortest amount of time with the all-in-one Incorporation with Employment Pass package! We will provide a thorough assessment of all factors of your application and ensure that they meet MOM current standards of review. Our reliable guidance and high success rate come with years of experience and continually staying abreast with Singapore's immigration regulatory updates.
This is a step-by-step guide for Singapore Permanent Resident Application filing for individuals holding an Employment Pass or Entrepreneur Pass.
Foreigner Seeking Relocation to Singapore.
Migration to Singapore Factors
No doubt Singapore being a cosmopolitan country, being an Asian country too there will still be prevalent differences in cultural background and hence behavioral patterns. It is important to be aware of the differences in which how the people communicate to be able to integrate into the country. Whether you are currently living nationally, in Australia, the UK, Hong Kong, Belize, Canada, the United States, or any other countries, you can receive immigration help for the following:
1. Migrating
2. Residency Applications
3. Financial documentation
4. Offshore accounts or Company Branches on well known islands
5. Shares with a foreign shareholder
6. Details on capital
7. Conducting a simple online consultation & assessment for eligibility of migration to Singapore Entrepreneurs can also receive help opening a Singapore limited exemption company for migration purposes.
If they want to register a company here in Singapore, they can contact a professional like a Singapore Certified Public Accountant who will help with the responsibility of incorporating your Singapore business, taxation, licenses and relocation matters We can help you with the protection of any asset in compliance with the law and all legal authorizes during migration. If you are part of a company or want to start a company, then you may face other legal requirements. Depending on the type of Singapore visa , who starts the company, the investment that is made into the company, and all activity related to company, a tax or migration representative may ask for references. They may meet any time of year, but often in December or company's financial year end. It is during this time that you must be able to show that you have properly prepared your company accounts and taxes over the years.
Foreigner Seeking Relocation to Singapore
The common mistake for first time foreigner who relocate to Singapore is not applying the best working visa available such as Entrepass or Employment Pass Visa and place oneself in one of the thousands "foreign worker" category.  It has a serious impact on their PR application subsequently. To differentiate, one has to try to move out of the "foreign worker" box and instead become a "foreign talent".  How to do that ? One can consider being your own boss, Singapore pro business incentive will fund 60% of your start up cost if foreigner business owner or entrepreneur relocate their business to Singapore, also check out how the PIC tax incentive scheme can help you in your business relocation.
For further information to set up Singapore business , please refer to the following useful links:
1) Type of Singapore Business Incorporation
2) Singapore Company Tax
3) Singapore Business Guide for licenses, yearly Singapore company compliance and relevant business information
Further, you also need to consider of moving your assets to Singapore to demonstrate your commitment however  it can be complicated as its involve cross border tax issue. You might be unaware of your tax residence status, how to avoid double taxation and yearly tax reporting requirements. Let our experienced  tax consultant assists you in your international tax planning to lower down your overall tax position.
For further information on relocation tax planning, please refer to the following useful links:
1) Singapore Personal Tax
2) Singapore Double  Tax Treaty assists you business relocation to Singapore Before embarking on the move to relocate to Singapore or any country, considerations such as the search of suitable accommodations, schools for your children and the application for Singapore Visa for yourself & your family members are pertinent.
Housing Matters would include:
Eligibility on Types of Housing in Singapore
Search for the Best Suitable Housing Property
Rental or Purchase
Banking loans & Mortgage issues
Children Schooling Matters:
Type of Schools for your child to enter (International Schools or Local Schools)
School Terms & Student Intake
Type of Singapore Visa: You need to be aware of the different types of Singapore Visa available for application for both you and your loved ones.
Singapore Entrepass (Entrepreneur Pass)
Dependent Pass
Singapore Permanent Resident

Business Relocation to Singapore: If you are a Business Owner looking to relocate your Business to Singapore, we provide professional incorporation services. There are different types of Incorporation Services available for Foreign Individuals and are as listed below:
Singapore Company Incorporation with Entrepass
Singapore Company Incorporation with Employment Pass
Singapore Company Incorporation with Local Nominee Director